Home
ABOUT US
Start Here
FORUM
Bulletin Board
TEAM AKMC
Members and Rides
CALENDAR
Event Schedule
MIATA FREAK
Plates and Toys
AK or BUST
Tour Alaska
REST in PEACE
Lost Souls
LINKS
Special Thanks
CONTACT US
Anchorage Rep
Palmer Rep
Fairbanks Rep
Juneau Rep

The Alaska Miata Club website is owned by the AKMC.
Juneau Chapter
There aren't that many Miatas in Juneau. I have heard of 5 back in 2003. Jason was willing to try to round them up. There also used to be a car scene called Coldspeed which doesn't exist anymore. I don't blame them as Juneau doesn't have that much paved road. As for now, there is no Juneau Chapter or Representative.
First/Last Event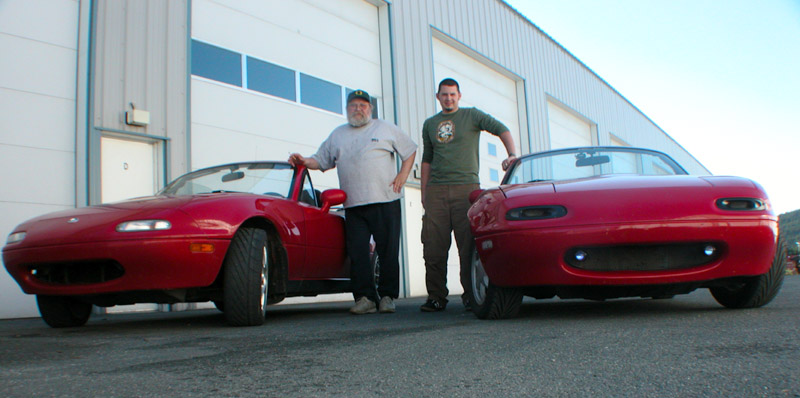 It seems as though Juneau has had its last hurrah, it was sunny in the low 60s this weekend. Probably not going to happen again... Anyway, I took advantage of this to do some end of the season top-down driving. Decided to go see if I could locate Mark (CALGON) and was successful. We chatted a while, talked about the cars, Juneau, etc and then went on a short drive. Fun stuff - someday we'll scare up some more members...
Also, please congratulate Jason for being Miata.net's Miata of the Month for October. Click here.