ABOUT US
CONTACT CALENDAR
MEMBERS MIATAS
MIATA FREAK
AK or BUST
LINKS and FAQ
The Alaska Miata Club website is owned by the AKMC.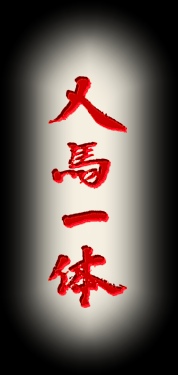 The LEGO Miata. Not!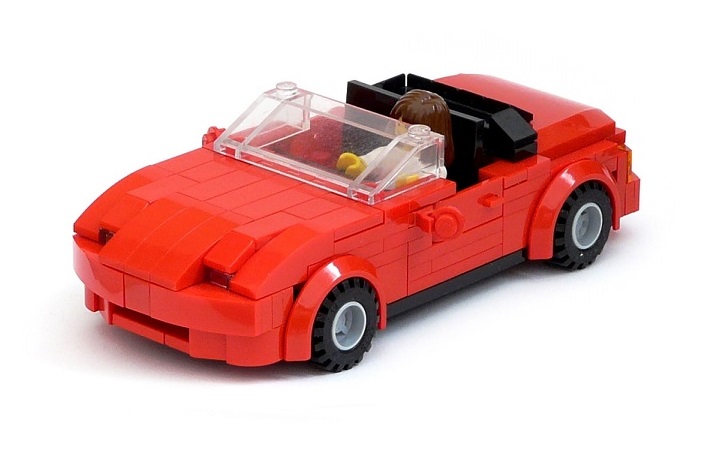 Once in a while I see pictures of a lego car that looks super cool. They have specialized pieces and the body looks great and smooth, the steering works, you can open the hood and see an engine, etc. I was googling Lego Miata and found this. Thank god it won't be made. Lego is pretty smart. They have a testing ground for new products where they show you peoples projects and you can vote on it. If it goes ballistic and everyone loves it, they build it. Well, they make the kit and we build it. LOL. I am just glad this didn't make the cut. Must be hard to make smooth curves with legos. Ha ha. Update: They should have voted on this one instead.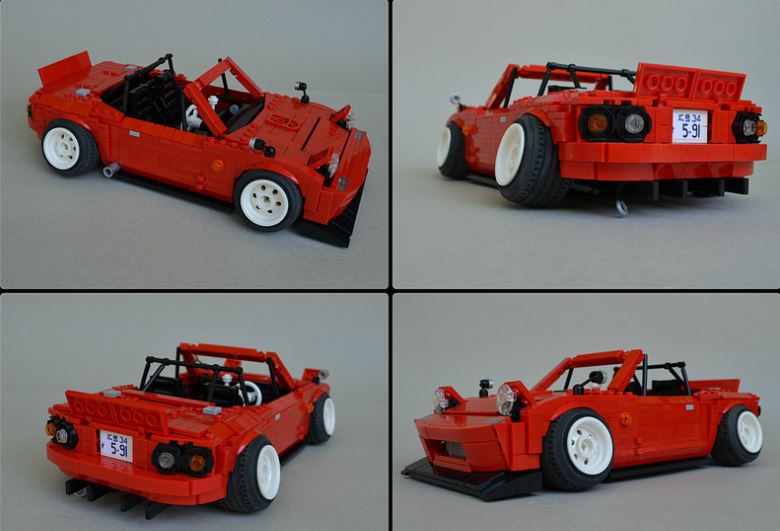 AKMC in Auto Motor und Sport Magazine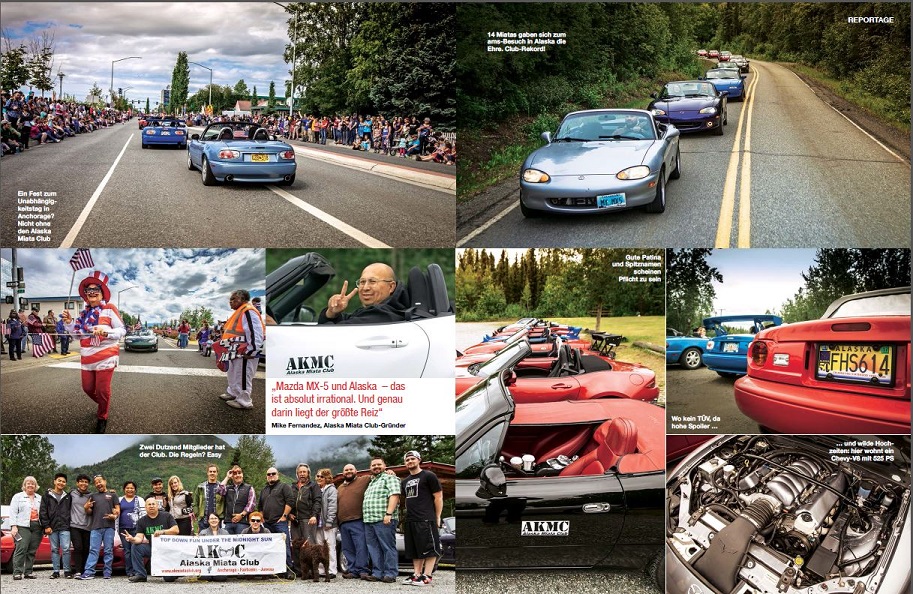 We are still waiting on free issues from Dani. Please enjoy this quick shot of some pics from the actual article. I spoke to a German fluent friend and said the article was a good short read. I don't know about you, but I'll take it. I hope those who enjoyed that event will remember it for a long time. Thanks again for being a part of one of this year's awesome activities. Peace! Update: Here is a translation of the short two page article. The brunt of it is from Cynder and Susan. The first translation was from Jeff. Mike attempted a few hours of interpretation and spell checks also. Enjoy!

Sometimes the journey is the goal and sometimes the goal is a long ways away. Like this trip, which sent us to distant Alaska. A rare, crazy few individuals cultivate the Japanese roadster as a club. They adore the MX-5, across all the years of construction. Or better said: the Miata. The name of the good-mood convertible in the United States.

When Mike Fernandez opens the email, the light from his kitchen fades in the dark driveway. There is fresh snow there - weather is quite nasty for the end of April. Mike pours a coffee and reads the e-mail, the clock shows shortly after eight. The sun does not seem to care, Mike does not either - he has grown accustomed to the dark winters and laughs at the screen: A couple Germans ask if they can come to one of the club events in the summer?

He grins. Summer in Alaska! You never know exactly when it will come. Worse still, winters last so long, one believes that there is no summer at all. And then suddenly it's here! Summer in Alaska is everywhere! Wonderfully wild and easy with warm rays and long days to bask in the sun - everyone goes crazy. The possibilities are endless. Possibilities like owning a Mazda Miata. Stroll through the long summer months and daylight nights. Enjoy everything 9 1/2 weeks of whatever goes. The temperatures remain reliably above 10 degrees C (50F) to over 25 C (77F) on a few good days!

When summer disappears again park the roadster back in the garage and wait. As far away as we are, Mike thinks about his response to the email and sends a typical American response, "Sure! You are welcome to join us."

Planning the visit takes a long time. There are more than twenty additional e-mails before the details on both sides of the world is certain. Once in Vancouver, we crawl out of an airplane and move directly into a Soul Red MX-5 Miata without delay.

In this fourth generation, it would be easy to over-fill the trunk. It does not yield to extravagant packing. We save ourselves the trouble and enjoy the small compartment. Thoughtful packing is encourage when measured against the available space. Strictly speaking, the MX-5 is the answer for many buyers. It offers a lot of car for an affordable price. Let that sentence sink in.

We are now winding through the 3653 kilometers (2270 miles) to Anchorage. In five days, the road goes through secluded landscapes with large forests but few signs of life. Over seemingly endless country roads, very sparing of curves and adorned with nasty ground waves (frost heaves) and pot holes. At the petrol stations, people's mouths are always open when they are informed of the Mazda's destination. As if we were in Matchbox car in this open expanse, it's a dream come true.

There are concerns. Meeting bison or bears. The bears tend to emerge shyly from the forests, other animals love to wander alongside the road. The sport tuned chassis of the new two-seater help around the beasts as if they were pylons (no matter how they are shaped). After many hours of the 110 km/h (68 mph) meditation, the border to Alaska emerges. There are 99 questions about yourself and the trip. More beautiful scenery, a glacier and another email from Mike, "We meet tomorrow morning at nine o'clock. Let's hope a few Miatas will come."

Mike shakes his head and murmurs, "This is a club record! A meeting is considered official when three Miatas come together. Madness!" Fourteen Miatas from three generations arrive and park.

He founded the Alaska Miata Club (AKMC) thirteen years ago. Even then there were the flickers of enthusiasts here in the North. Why? Members have flirted with modding, racing, received them as gifts or as inheritance. Others have fallen in love with the Miata in the Lower48 and brought them to Alaska during the move.

"These cars are keepers," explains Mike, meaning that they cannot be sold. Everyone nods. For everyone here, the Miata embodies the feeling of affordable freedom. It's similar to what Alaska means compared to the other United States. Mike whispers, "you're only going to Alaska because you want to run away from something or to be left alone."

Then he gives a safety brief, and a speech explaining the driving route through the mountains. The Mazda group is already out of Anchorage and across the wide, hilly surroundings in a beautiful, abandoned mountain pass. Right. Left. Click, click, click. The Miata's curving swing and it's crisp shift travels light up the driver's eyes. At a stop, a lovely picnic, the usual schtick about the advantages of the roadster. Solid, capable. No expensive bitches, but a buddy for life. We learn all the cars names: FD, Yukari, Kazoom, Tine, Scarlet, Big Wang, Marceline, Connie, Esmeralda and others before moving onto the next pass. The fact that we're wrapped in thick fog makes no difference. Today the curvy path is the goal. The time spent together in an enchanting landscape with wide roads and mild light. It's about the friendship in the club and about the love for the car. It can be described as, driving the Miata soothes the soul, it makes people happy.

So much that they get the small roadster from a distant land, that lies dormant for seven months of the year. Returning to life with a short, intense summer.

Alaska and the Miata, "that's absolutely irrational," Mike says in the evening with pizza and beer, adding radiantly, "But that's exactly the charm."

Text and photos: Dani Heyne

ND Speedster and RF Kuro at SEMA 2016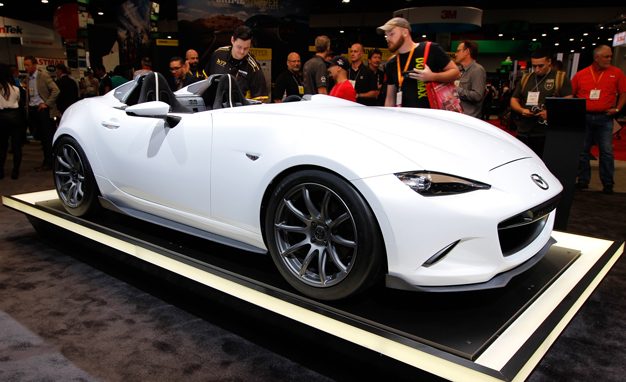 Mazda had two concepts of the Miata at the 2016 Specialty Equipment Marketing Association. The even lighter ND Speedster and ND Retractable Fastback Kuro.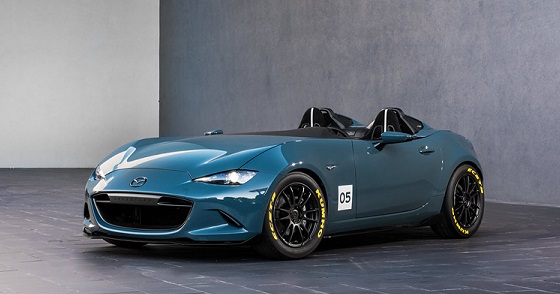 The ND Speedster Concept is back from last year's SEMA but losing about 100 more pounds weighing in UNDER 2000 pounds. They did this by going digital cluster, swapping out the Brembo brake package, and using a Lithium 4.5 pound battery. It is now in White Ether paint.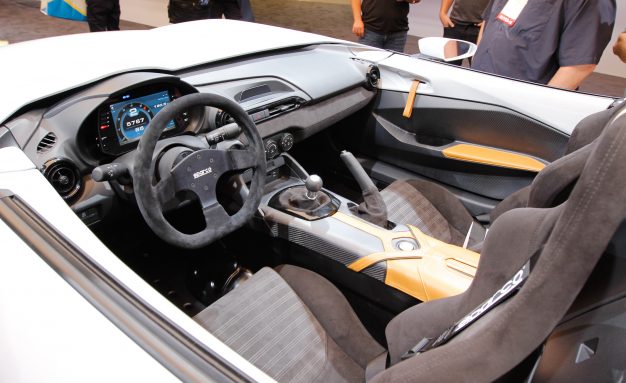 The ND Retractable Fastback is in one of its new colors, Matte Gray. Named KURO meaning "charcoal" in Japanese. Both concepts sport adjustable suspension and racing bits from the World Cup Car. They are also riding on Volk 17 inch rollers. So, what do you guys think?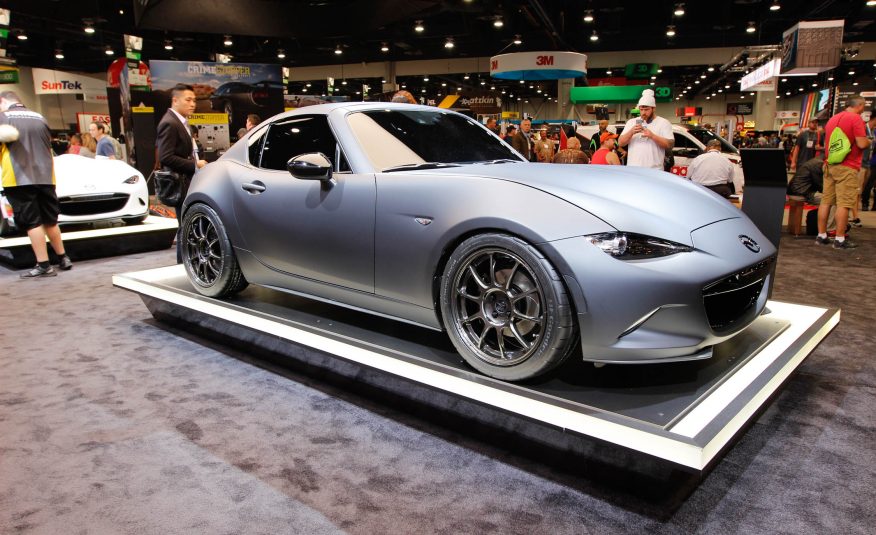 AKMC Movie Night Dec 17: Rogue One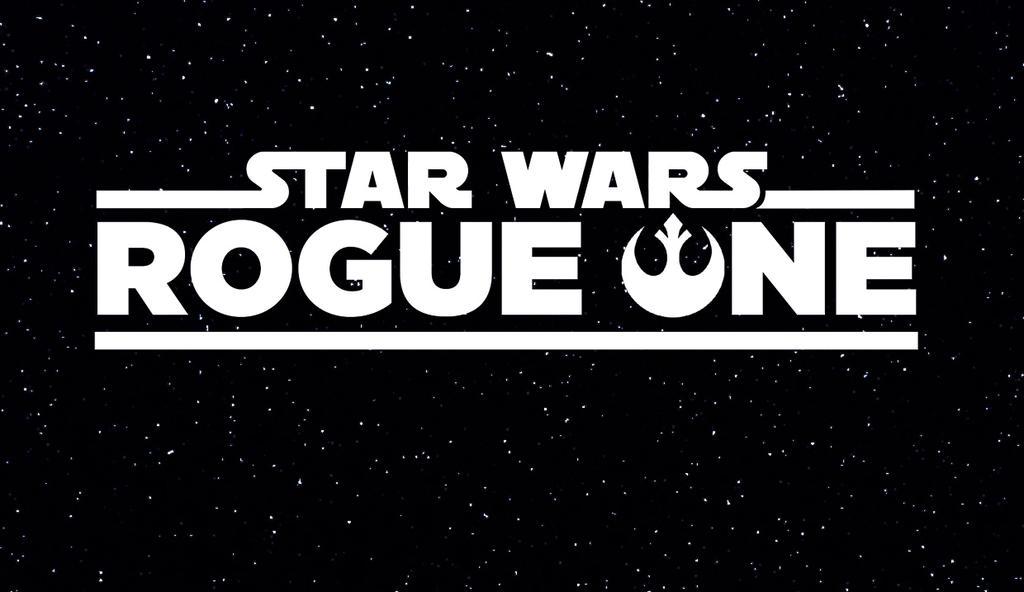 A long time ago, in a galaxy far, far away. Revisit the Star Wars universe as rag tag rebel heroes go after the Death Star plans. This story takes place before Star Wars 4, a New Hope.

All the free tickets are already taken to see the film with your car club. But you can still see it with us Saturday night, December 17th at the 7 pm XD/3D showing. Show up early to help save lines for food and seating and to talk Miata. RSVP on the Facebook event so we know you are coming. See you there and may the force be with you always. Pew pew!
Leaf Peeper: Last Run of the Season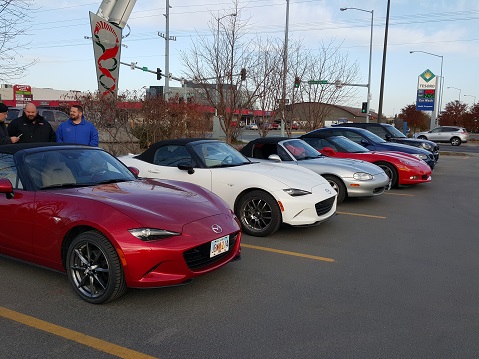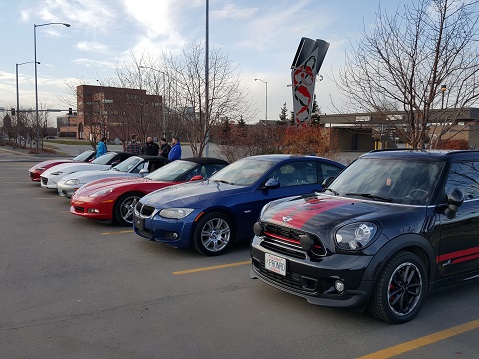 The last run of the season was cold and quick. We had 3 Miatas, a Corvette, a BMW, and a MINI. The run was spirited as Chris led us to Eklutna and then Palmer via the Old Glenn. We had a great lunch at the Noisy Goose talking about cars, buying cars, and certain service shops. A shout out to Cory and Matt. As usual, you don't have to own a Miata to join us for a cruise. Glad everyone made it in one piece. Be safe over winter and see you at the next event.
Nod to KINOD Meet

We finally got our own Krispy Kreme here in Anchorage, Alaska. Right next door we got a brand new BurgerFi. Well, after the long lines and 2 hour waits ended I decided to have an event there. I thought it would be cool to call it Nod to KINOD. KINOD is the best weekly Miata event in Industry, California. It stands for Krispy kreme and IN and Out burger Drive. For our version we will eat at BurgerFi instead, have desert at Krispy Kreme, and will be a one time event.It turned out great as 5 Miatas came out, YUKARI, Teal NB, ESMERALDA, CONNIE, and BIG WANG, with Nate's MINI and Chase's van. It didn't rain. We had ample parking, no lines, and we even got a nice big table for everyone to sit together.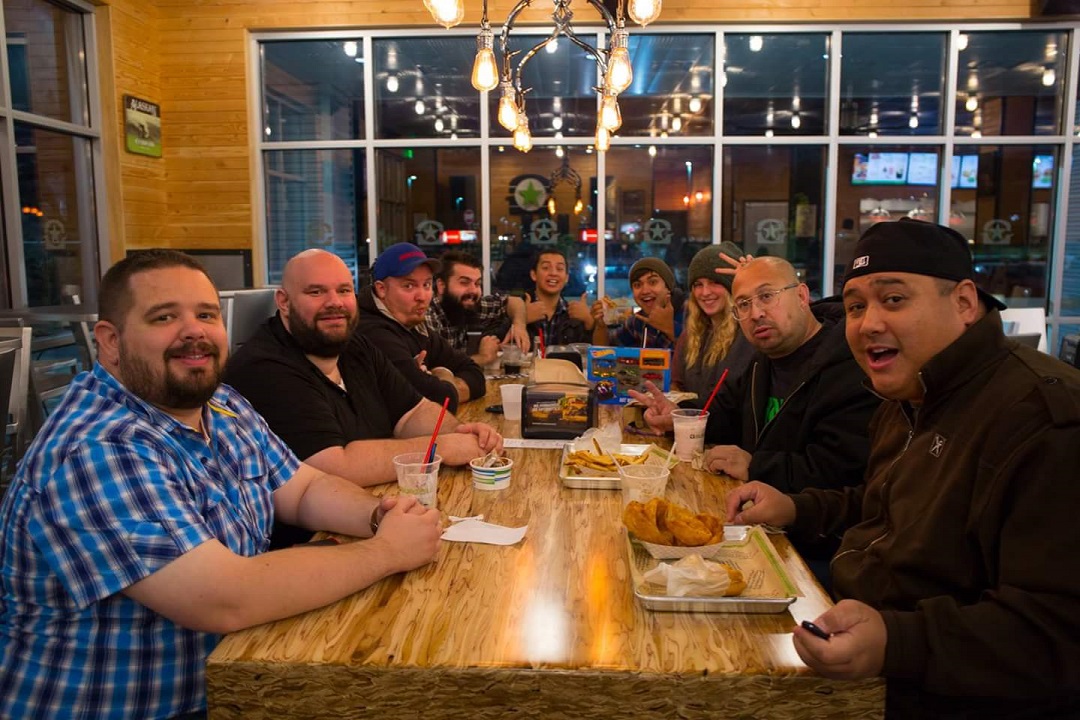 Thanks to all who showed up from left to right, Nate and Chris, John B, Chase and Angel, Justin and Lindsea, Mike, and John F. The burgers were good but not as good as the new Smashburger. The fries were better than Smashburger's though.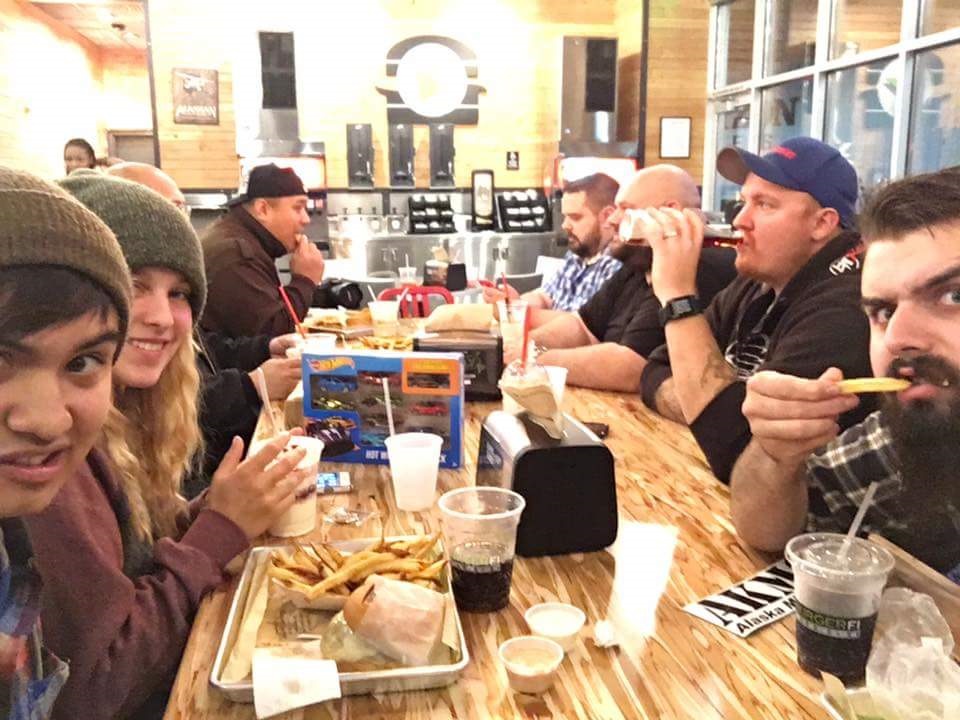 Afterwards, we had dessert at Krispy Kreme which was just over the top. Can you say Diabetus? I also passed out prizes using AKMC Challenge coin numbers as a random raffle number. Congratulations to those who brought their coins and won some prizes! Things were going so well we decided to drive to Brobell. We represented pretty good there and had a great time chillaxin right up until the cops showed up and kicked us out. LOL! See you all next meet.

Are You Up to the Challenge?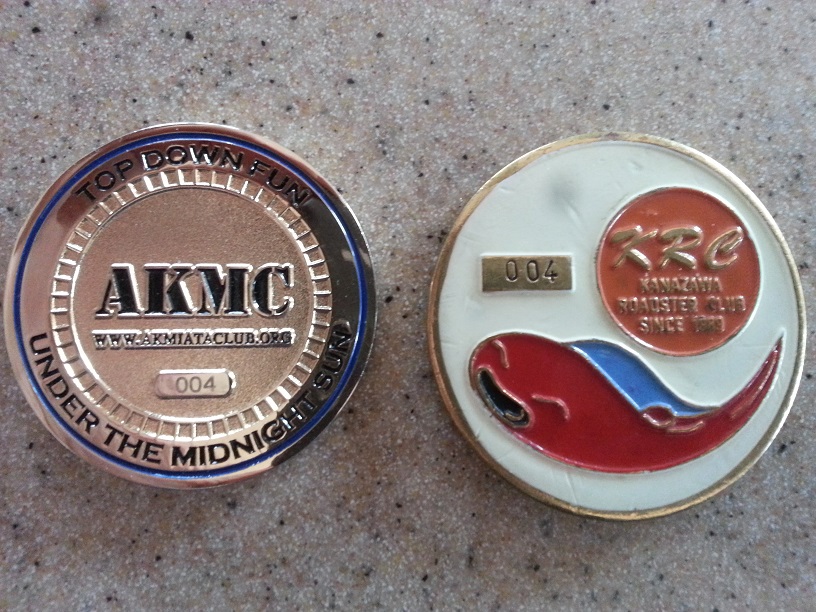 More AKMC Challenge coins have arrived. Come and get yours for free. The numbers are from 101 to 200. If you want to exchange your series I coin for series II you can do so. First come, first served. Lost your coin? You can buy a replacement for $10 which is cheaper than losing a Challenge. Contact Mike to get yours today.
The Pokemiatasaurusumpalumpagus II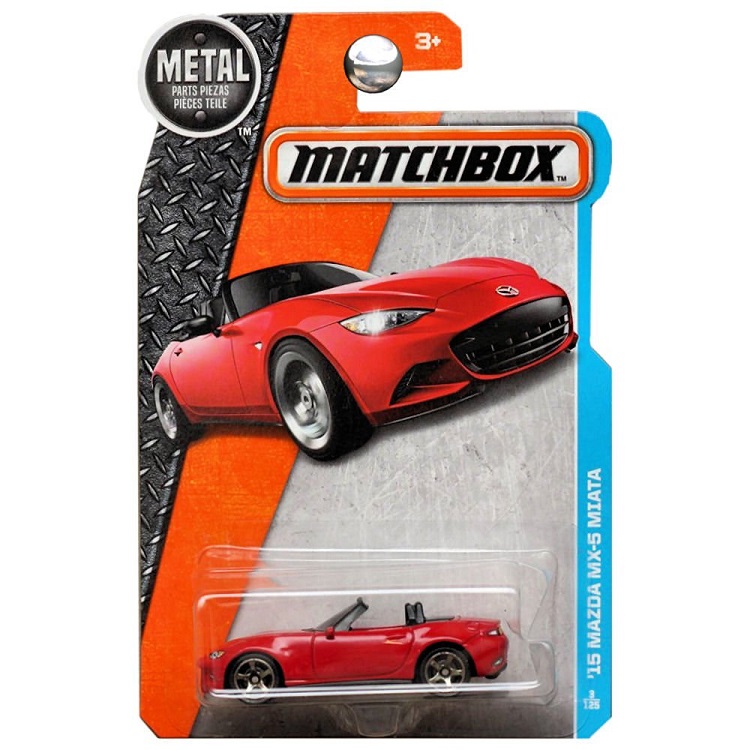 It is turning out to be a great season for the Mazda MX-5 Miata. The FIATA is doing well, both Hot Wheels and Matchbox have diecast models coming out and in more colors too. Good luck finding them all as they are not in stores yet. Overall, Matchbox did do a better job with the detail, decals, and overall quality.

Les Smith from San Diego Miata Club (SDMC)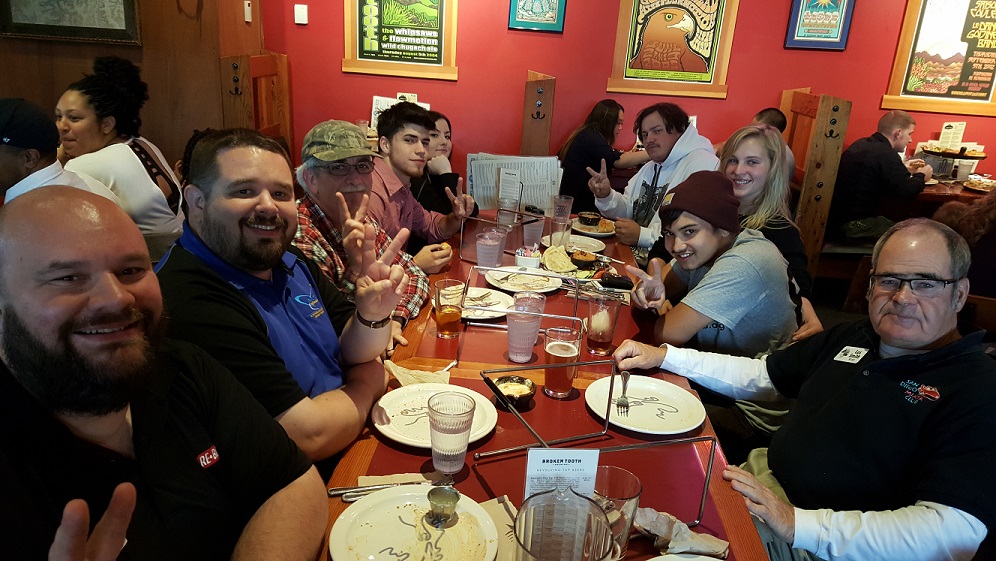 Meet Mr. Les Smith. Took a cruise up to Alaska with his girlfriend and decided to hang with us for dinner. So, we took him to Moose's Tooth. This time we got seated less than an hour and had a good time talking Miata. From left to right is Chris B and Nate, Jim, Chris K and Raven, Jake, Lindsea and Justin, and Mr. Les Smith.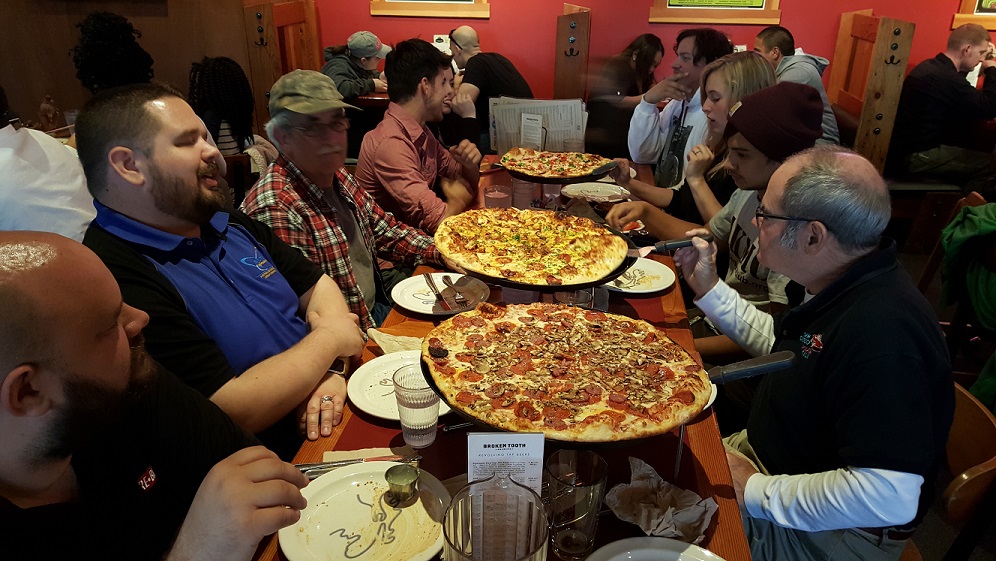 Thanks to all that came. Chris and Nate suggested a good beer and two wonderful pizza choices.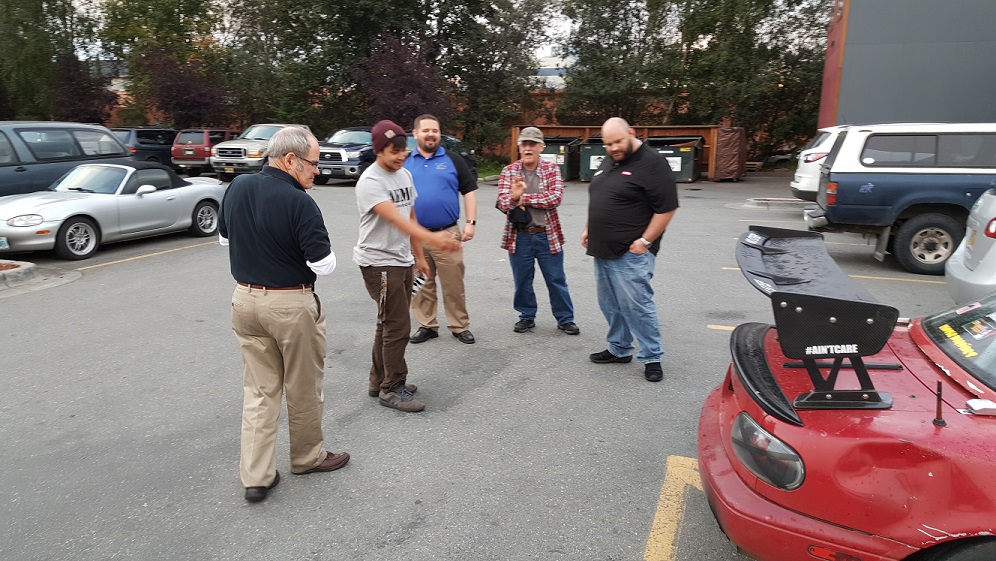 Les found BIG WANG very interesting.

Extreme Miata Mods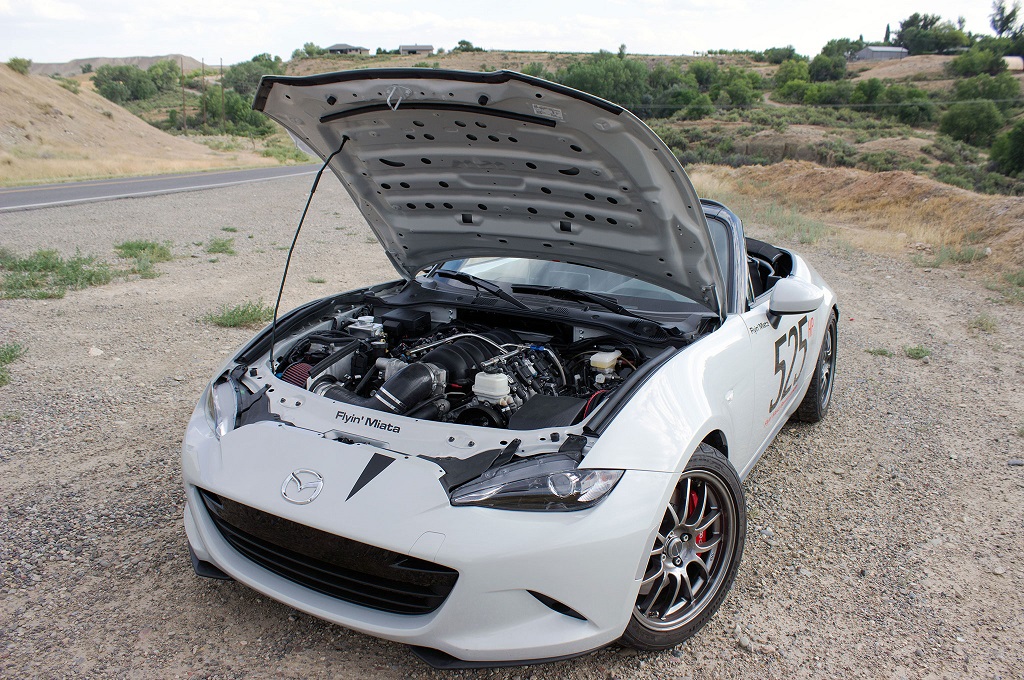 Due to rain there was not much Miata action the end of July to August. So, we will be discussing extreme and expensive mods to a Miata. Either an engine swap or chassis swap. The first option is to add horsepower by replacing your motor. Flyin' Miata is now taking orders for LS3 swaps into all Miata chassis including the FIATA. There is the rotary motor swap but kits aren't readily available and the Kswap, putting a Honda K24a motor into your Miata from KMiata.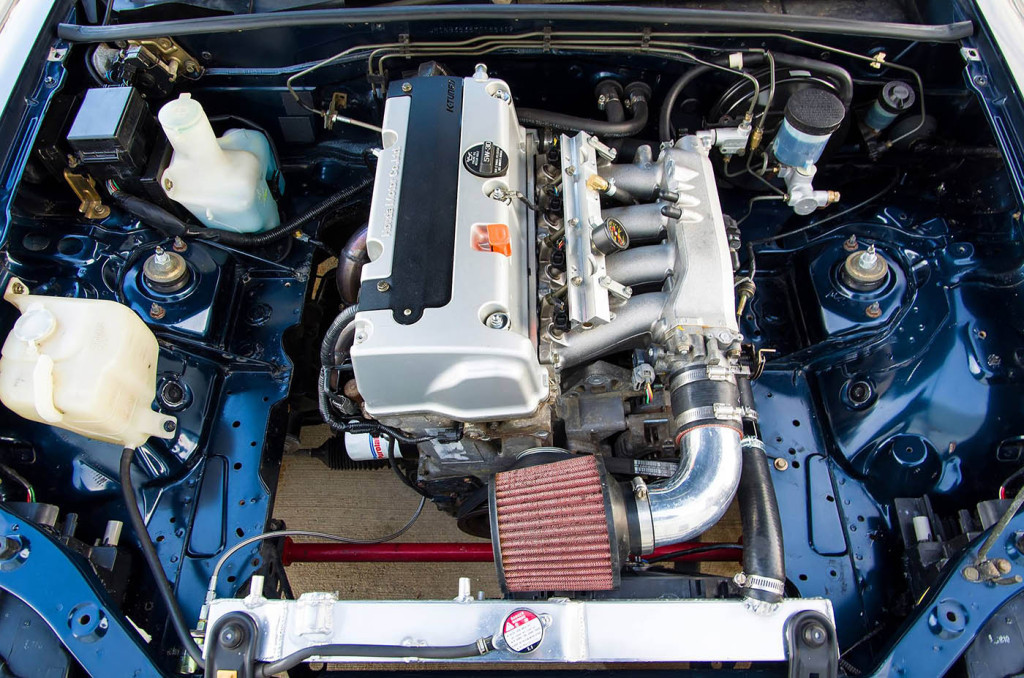 The other option is to put your engine and subframe parts to a new chassis. This is what Exocets are from Exomotive. They are similar to the Ariel Atom set up of bare frame except with the innerds of a Miata. Of course, the V8 option is also available to get the best of both worlds. Not sure if there will be any Miata left though.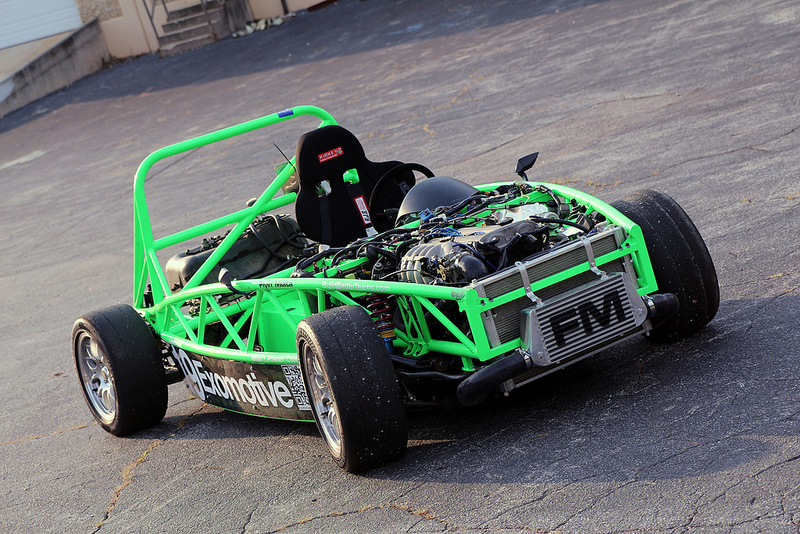 Talkeetna Run

I almost forgot to mention the Talkeetna Run. The weather was great. Mike, John, and the O'Neill's left Barnes and Nobles to Trunk road round about to pick up Chris and Nate. After a long cruise we stopped to take pictures of Denali. Then we drove into Talkeetna only to find no parking. We went back out to a new place called Sun Dog Kennel where there was parking. But the food wasn't all that. We went separate ways after lunch. I continued with John to take more pictures of Denali from different locations.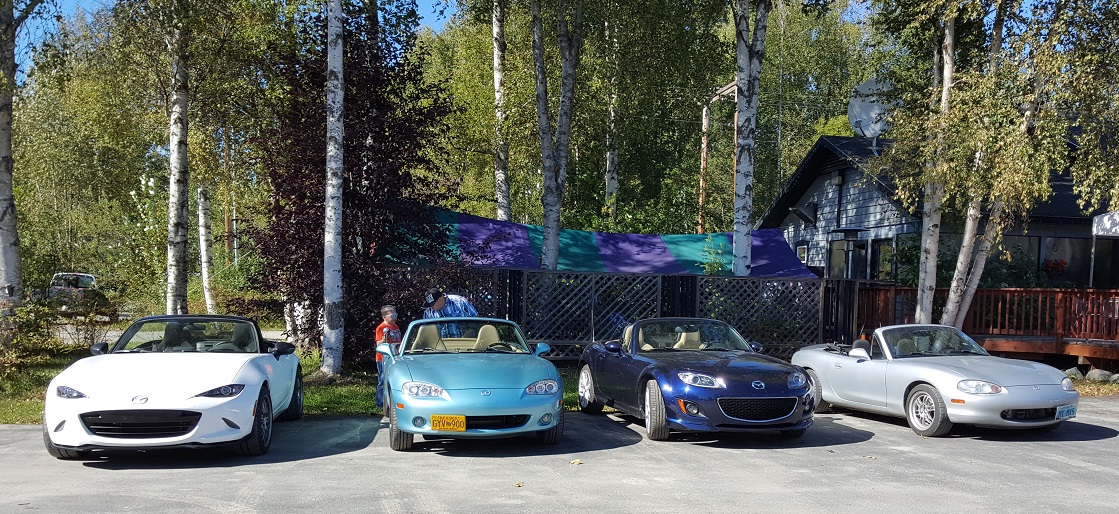 The Pokemiatasaurusumpalumpagus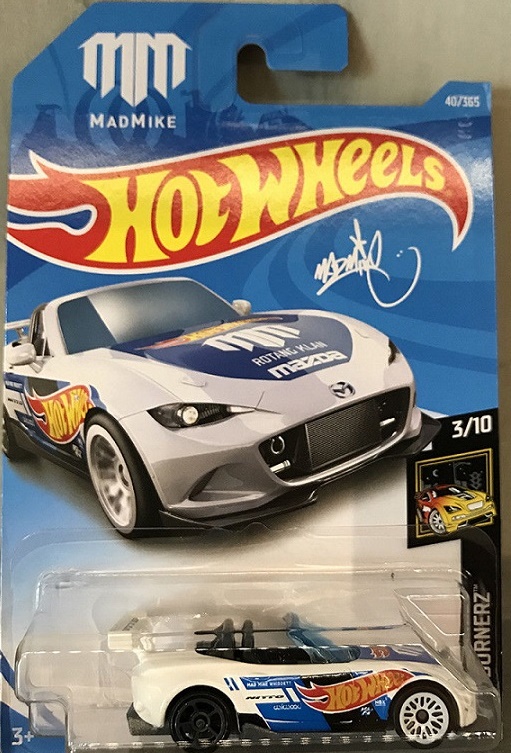 One out of 72. That is about the average you will find this new Hot Wheels ND at your local toy store. Apparently, one cannot just order 100 of the same car as it would unbalance the force and would mess up the collectability of the whole Hot Wheels line up. But the Miata will outsell most models because of its fan base. I have been writing Mattel/Hot Wheels to do more colors which they will eventually figure out.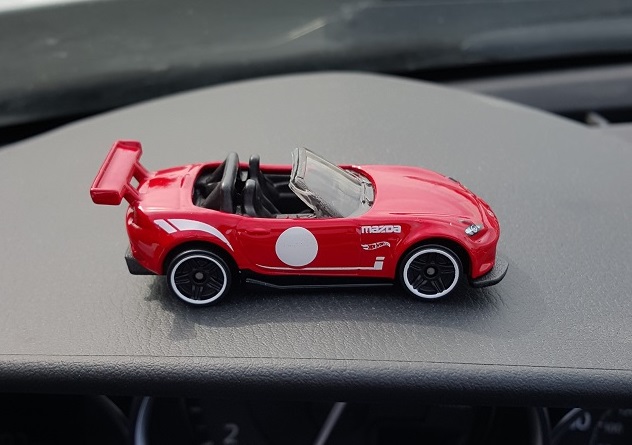 It is a very good model even though the fenders aren't high enough. But the big wing makes up for it. It looks great. What do you think? I wanted to buy a 100 for the club. Now, it would be twice as special if we found that many since we have to buy it one at a time. CRAZY!
Autocross with the PCA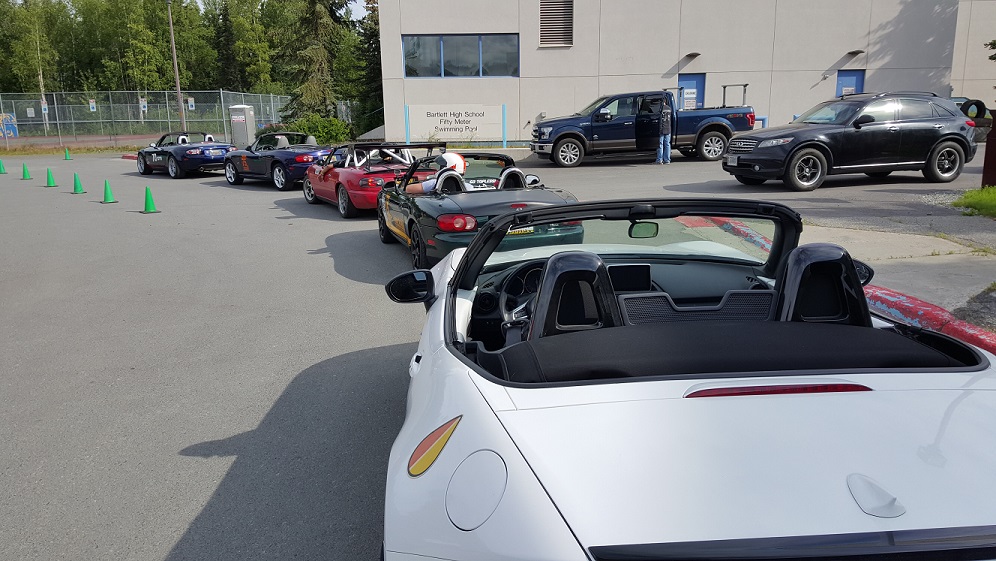 One of the things every Miata owner should try with their Miata is Autocrossing. Autocrossing or Solo is a timed motorsport event on a course made up of safety cones usually at an open parking lot. The Porsche Club of Alaska is one of the venues available to us. It is a fun, safe, and affordable program at Barlett High School. Although small, it is a friendly atmosphere and a perfect spot to try the sport at least once.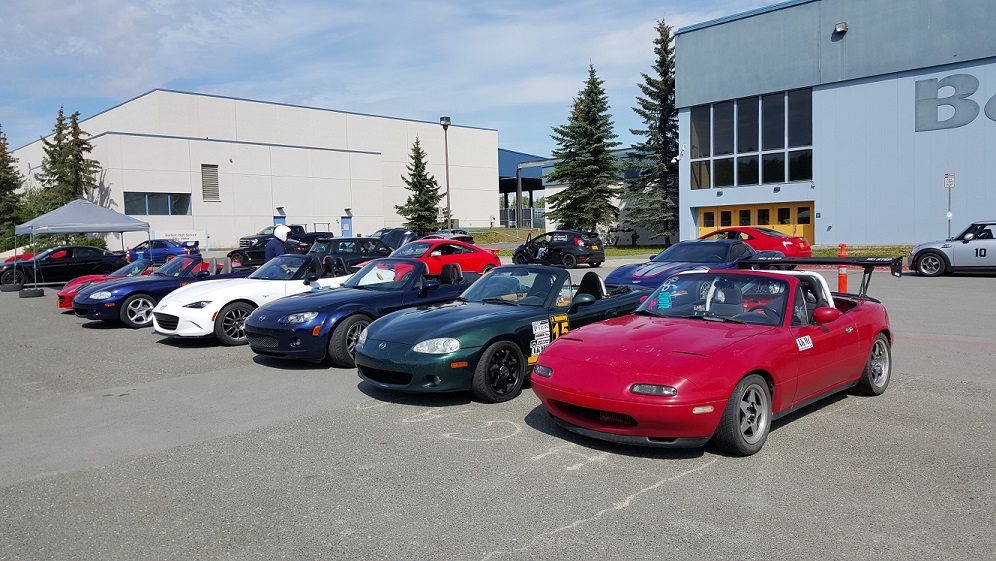 6 AKMC members participated this Sunday. The three regular competitors representing us is Chadwick, John B, and Davin. Chadwick runs an NC in STR class. John B uses ESMERALDA in CSP. Davin drives his NB in ES. These classes depend on the Miata you use and how it is modified by the rules. Mike drove YUKARI and Justin was in BIG WANG and was put in the Novice class. Chris K used his Acura Integra. 3 other members, Kevin, Lindsea, and Jacob all got free navi rides in different Miatas since they were not driving cars that day. Tom was there in QSHIPP parked outside checking out the event. Also, Steve from Canada stopped by in his BRG to say good bye as they leave for Canada Monday. The weather was great but it was a long day. We hope to see more new members join and play with us next time.
Epic Fourth of July Weekend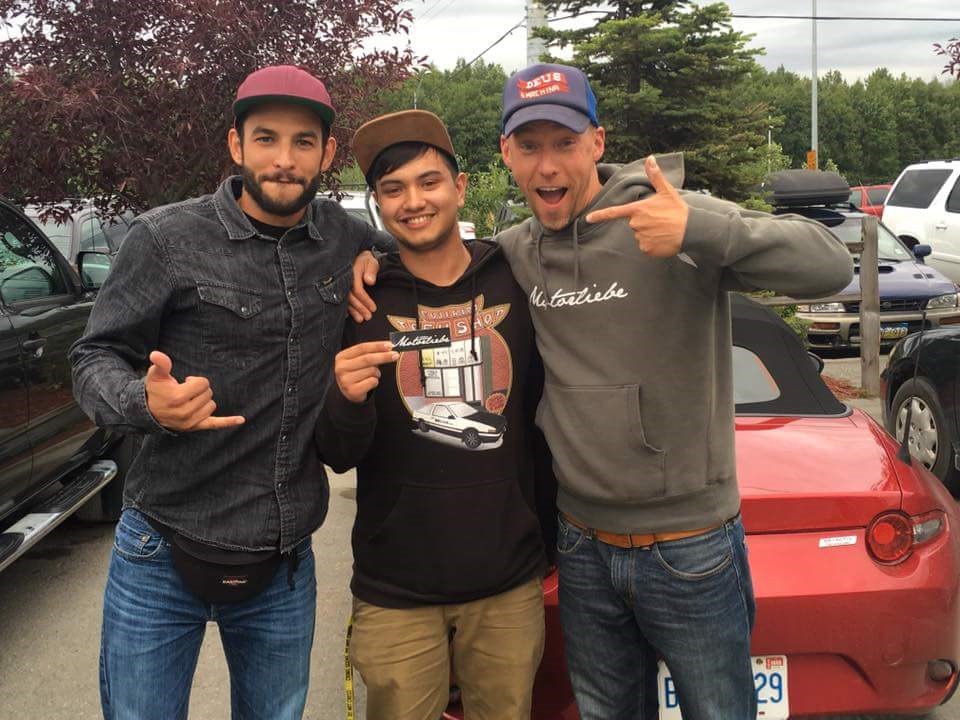 First, let us thank our German guests, Marios and Dani for being the focus of this event. You guys tied a record showing. We hope you two enjoyed your trip and that Marios' Alaskan Adventure story gets printed by auto motor und sport. We wish you two best of luck and safe travels back to Canada.

For those who want to know more. The sticker Justin is holding is Motorliebe or Motor love. It has a lot to do about Vespas, the scooter.

"Motorliebe is a state of mind. Its the goose bumps at the start of a V8 just like the smell of hot engine oil. The view of empty mountain roads, the clicking when changing gear, the snotty plop when downshifting. Motorliebe cannot be measured in performance, it gets your heart beating. It is the feeling of happiness that occurs when you tame that machine. Motorliebe at the same time is also a code word to all of those who loves their crafts regardless of age and disposition. Because they bring them freedom and adventure, like nothing else in the world." There is some Miata Love in there somewhere. Peace.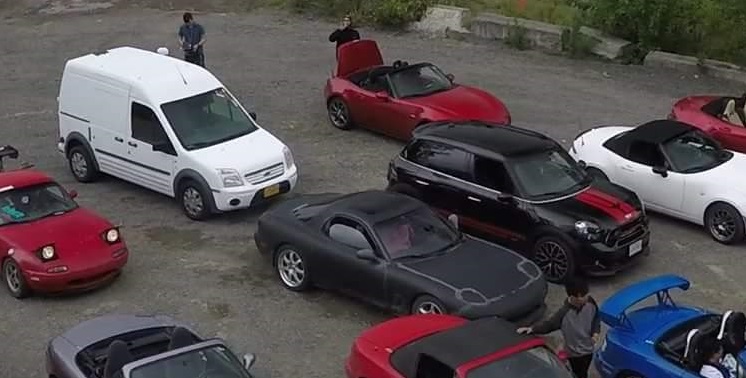 Here is a picture of the AKMC support vehicles. A Ford Transit for camera equipment, a Mini Clubman for catering, and the FD for this year's Mazda swag. I want to thank all those people who support the AKMC. The following pictures should be of a bunch of AKMC members. I want to highlight them before the record matching Miata line up that was there on Sunday.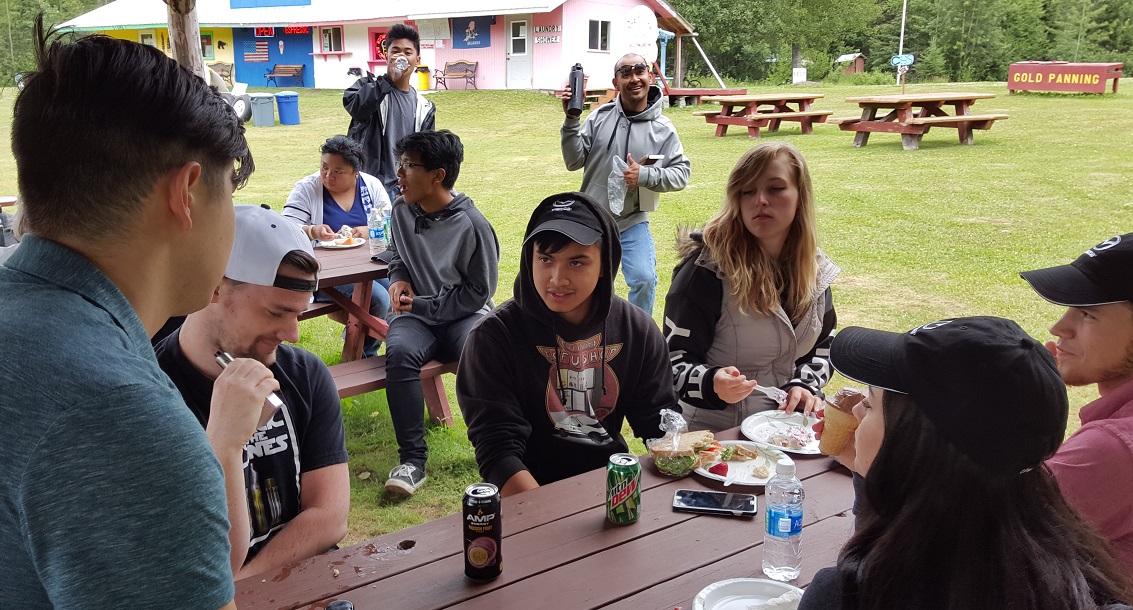 AKMC peeps starting with the new youts, youngins, who will be the next generation of AKMC members. Here you see Dan's back, Allan, Justin, Lindsea, Chris, and Raven. Who is being a ham in the back? That is kid at heart Vember Sr. and the Miranda Family.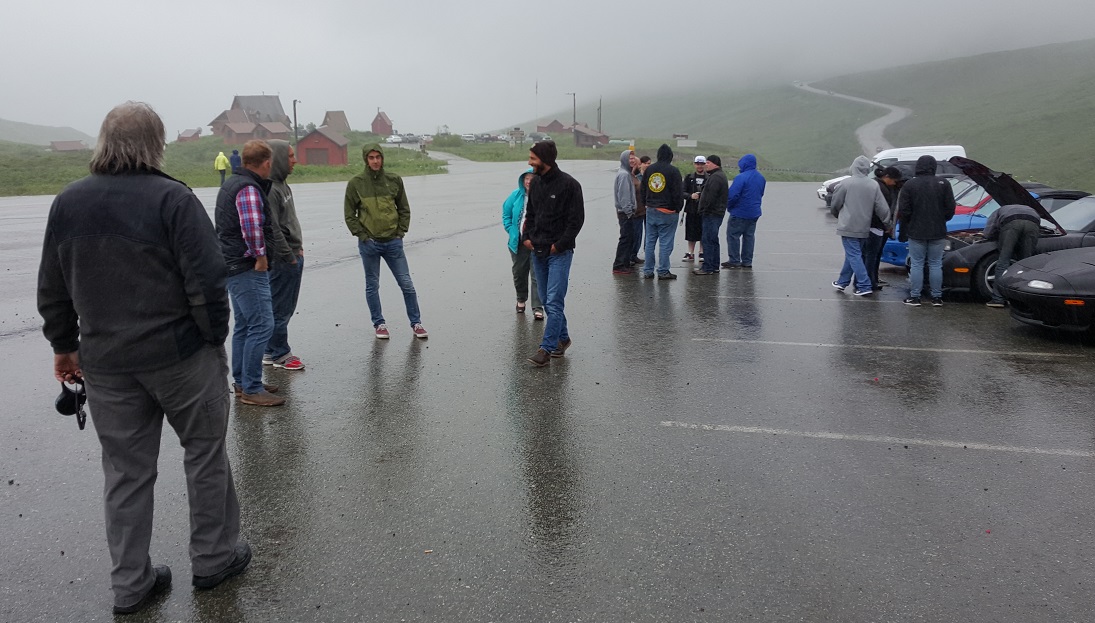 Here is everyone at Hatcher Pass. Yeah, nothing to see here. But that is Bob's back, Kevin, Dani, Job, Marios, Marilyn behind him, Davin, Chris, Dan, John B's back, Allan, Cinder, Nate... The weather was worse going north but this was part of the original plan. We decided to push to Earthquake park for better weather for pictures.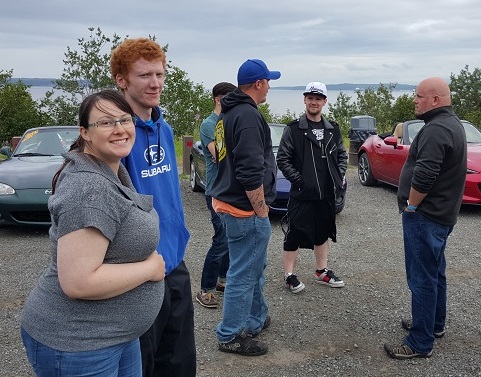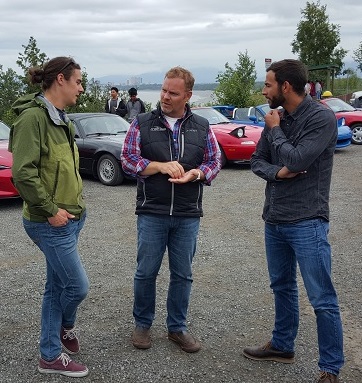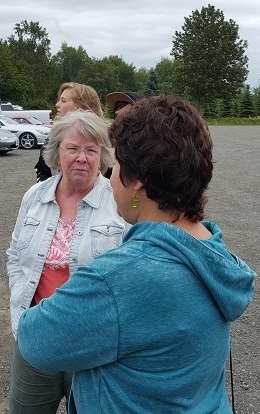 Sayrah, Davin, John B, Dan in the back, Allan, Cynder, Job, Kevin, Marios, Lindsea, Marilyn, and Meera at Earthquake Park.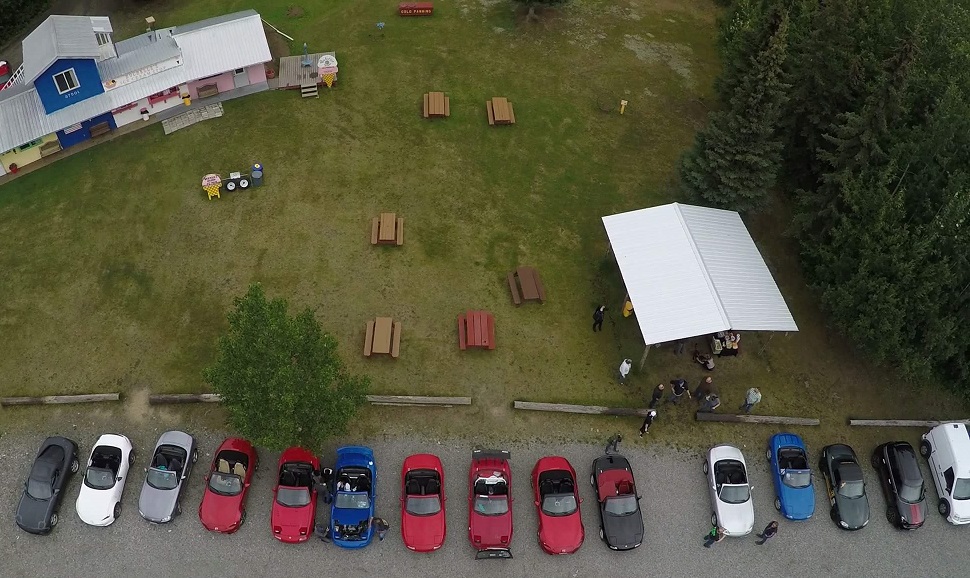 Back to the pics of epic. FD, YUKARI, KAZOOM, TINE, 91 NA, 93 NA, SCARLET, BIG WANG, 16 ND, MARCELINE, Davin's spot, CONNIE, 92 NA, ESMERALDA, Mini, and the Transit. Dan brought a drone and took video. From the video we got still shots. Just the angle is awesome! Thanks Dan, your pics will be online FOREVER.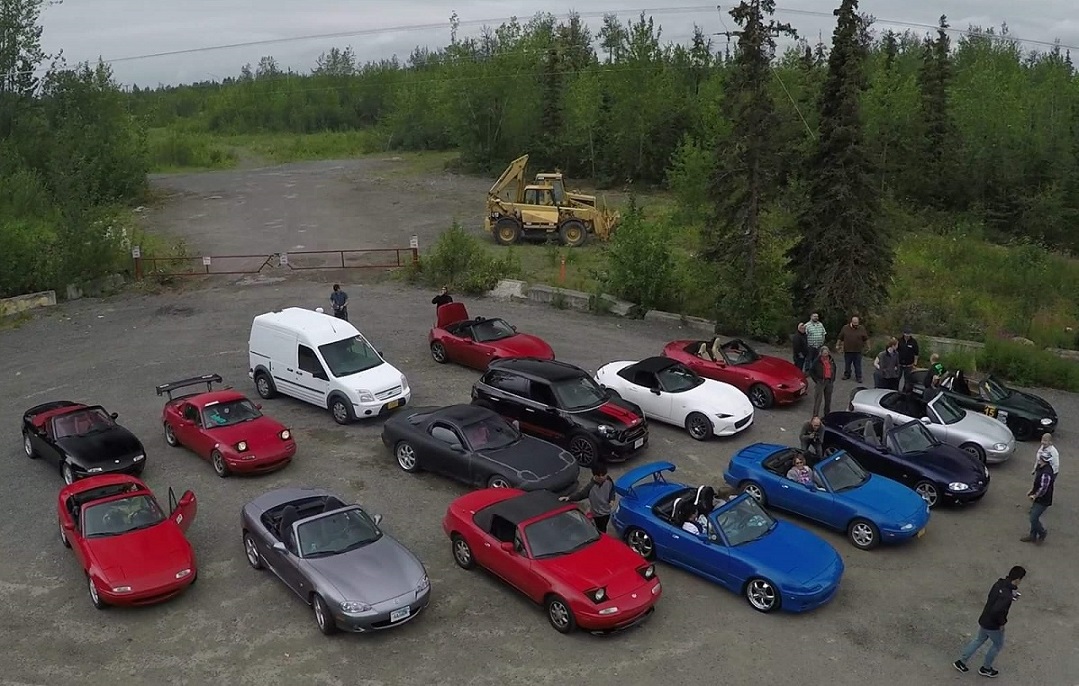 Shhhhh, she is a sleeper. Please welcome Tom and QSHIPP to the Alaska Miata Club. Tom has a very nice collection of cars to include a 944 Porsche, Cosworth Escort, and a Lotus Caterham. I asked Tom what QSHIPP means. It stands for Queen's Ship. Back in World War I, the British would have a plain looking cargo ship hoping to bait German submarines to surface and attack it. When it did, the Q-Ship would surprise and sink the German submarine as a fully armed warship. We hope to see both of them in more events in the future. QSHIPP is an automatic favorite with AKMC members as it is one extreme example of what a Miata can be. It is the first v8 Miata in the state of Alaska with Flyin' Miata goodness, LS3 power, and 525 hp.
But wait, there's more. Cause Monday July 4th there was a parade and the AKMC finally represented after 13 years.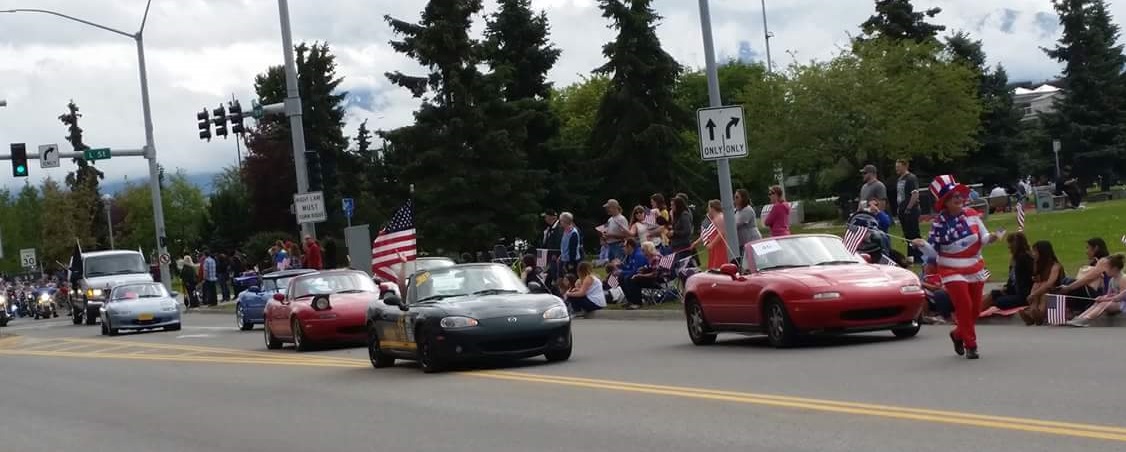 We got 6 Miatas for the parade. At first the anticipation and waiting for 2 hours sucked. When the parade started and all those people/kids were cheering it was like a dream. The children loved the NA cars and the headlight popping. You could hear them saying, "Look mom, there is a another one!" or "Is that from Cars 2?" We had 2 kids approaching the line wanting to touch them. Other children approaching wanting to high five the navi seat passenger. By the time we got half way around the parade route the Miata drivers themselves were getting into it. It is like you are spreading joy with something very special. Kids don't lie. It was crazy fun! Next year we will be in it again, this time with eyes, eye lashes, and teeth. With even more costumed NAs and special horns. I always recommend Miata owners to personalize their Miatas, autocross their Miatas, and now to be in a parade in their Miatas. Will you be there?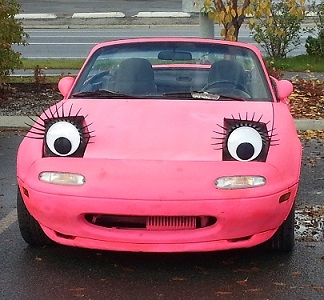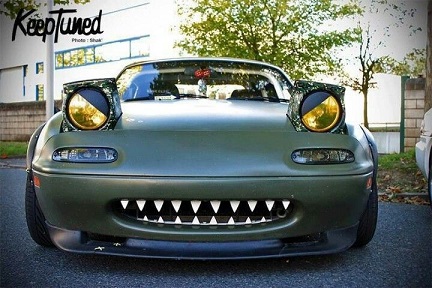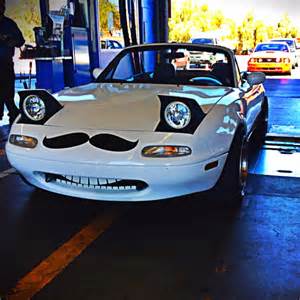 Father's Day Run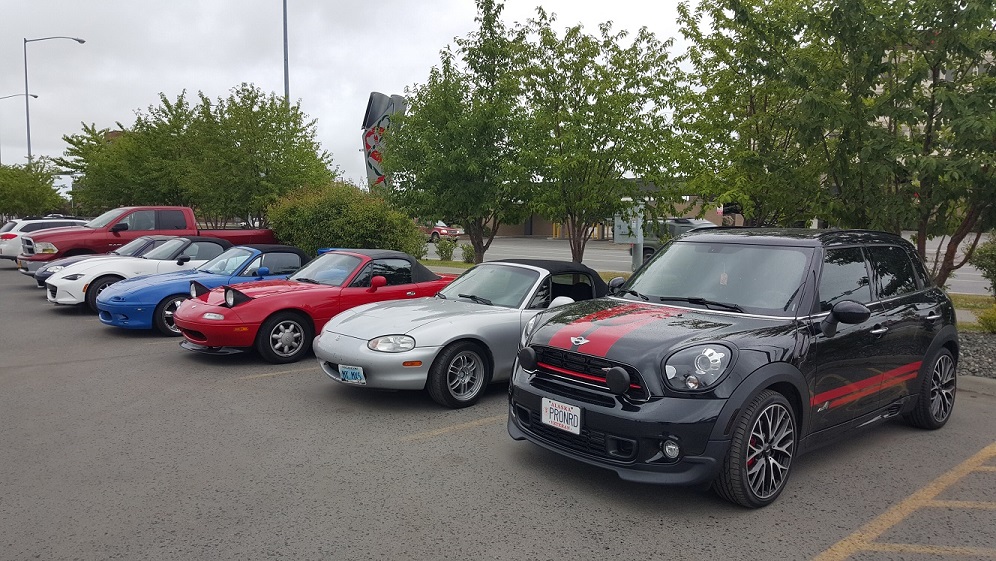 For some reason Mother's Day and Father's Day weekends are always a good show. This year's Father's Day Run was a run to Long Rifle Lodge aka Gun Sight Lodge. It is about 2 hours north of Anchorage. Even though it was raining we had 3 NAs, 2 NBs, and an ND show up. Kevin showed up with SCARLET from Charlotte. He drove it up 4000+ miles and would see us off. I don't blame him, he has done enough driving for all of us.
Chris was there with CONNIE, Nate with MINI, Davin with Burple NB, Mike with YUKARI, and three new faces. I want to welcome the Miranda Family. It was Vember with his blue 93, his sons Vember Jr. with a red 91, and VJ. We had to vote to continue and it was clear that a little rain wasn't gonna stop this crew.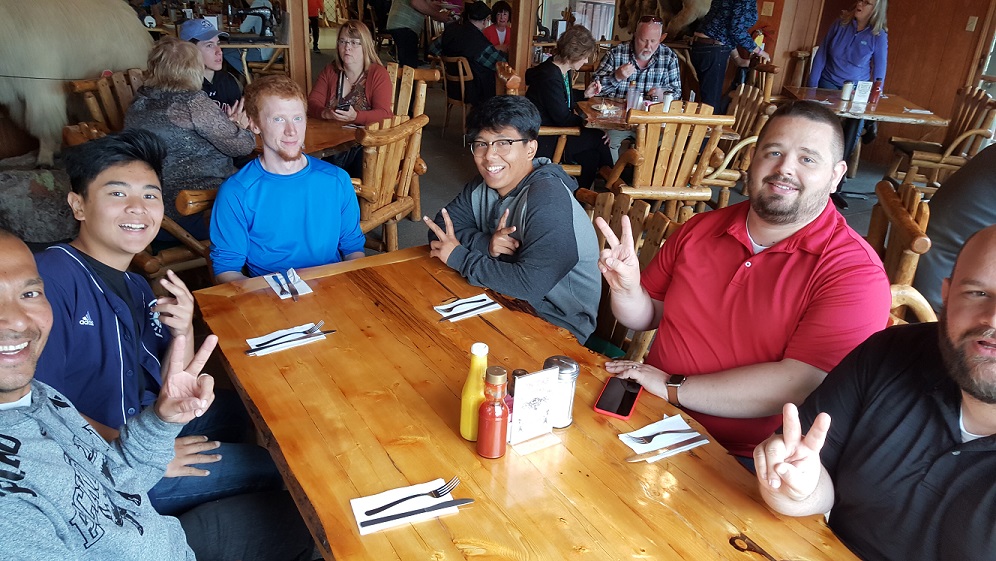 We dealt with heavy rain at Peter's Creek, construction north of Palmer, and hazards falling off boat trailers towards Sutton. The ride up was pretty good but afterwards everyone was on their own. Thanks to Chris for hooking everyone with lunch. We are gonna have to get you back. Happy Father's Day to all and too bad the Warriors couldn't win back to back NBA Championships.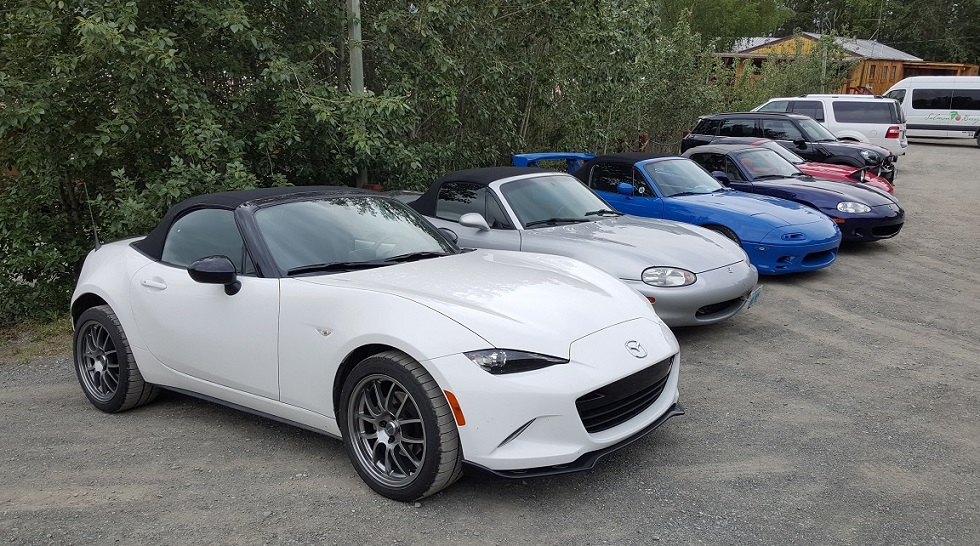 Enter, the Ceramic Club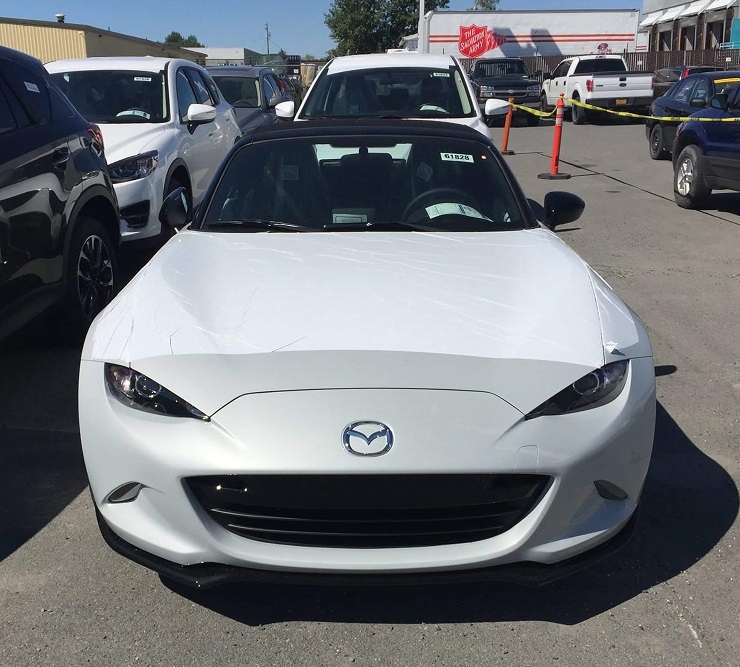 Someone at Mazda told me that no NDs were to be shipped without being special ordered first. If a person pays $500 to special order it and then doesn't want the car it is offered to everyone else. Well, when this Ceramic Club ND came in. No one at Continental expected it. It seems that Mazda just sent it to Anchorage. This should have been the color I chose. But I kept thinking white would be easier to repaint in the future. Had I ordered Ceramic Grey, no one would actually choose it. Well, it only took one week before someone bought this beauty. They didn't leave their email information so Cynder couldn't get a hold of them. I am hoping that they contacted the Alaska Miata Club. This season has been pretty good. If anyone spots this please TAG it with the club card.

Update: I found and tagged the Ceramic Club and owner Pete who has not contacted us yet to join.
Hot Wheels!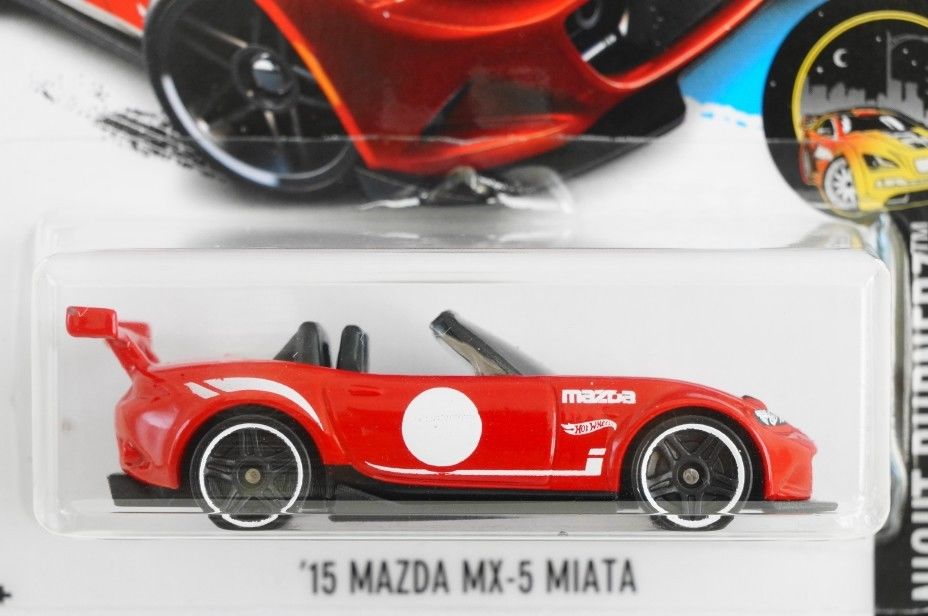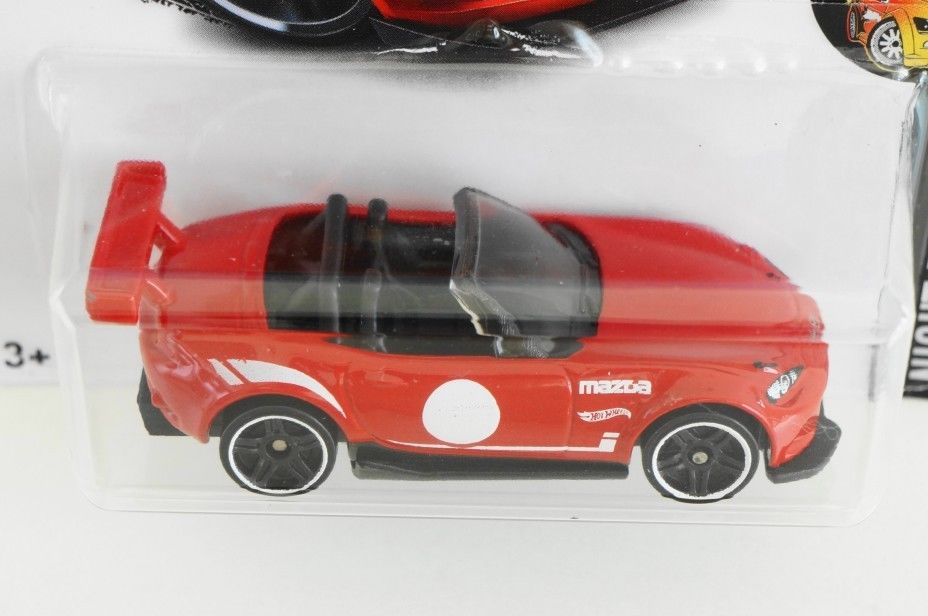 Awww man. Gonna go to Walmart and Toys R Us and buy these up. They look great. Hopefully, still only $1.04 a piece or less. Update: A single Hot Wheel model cannot be bought bulk. You must hunt them down one by one.
2016 Hope Run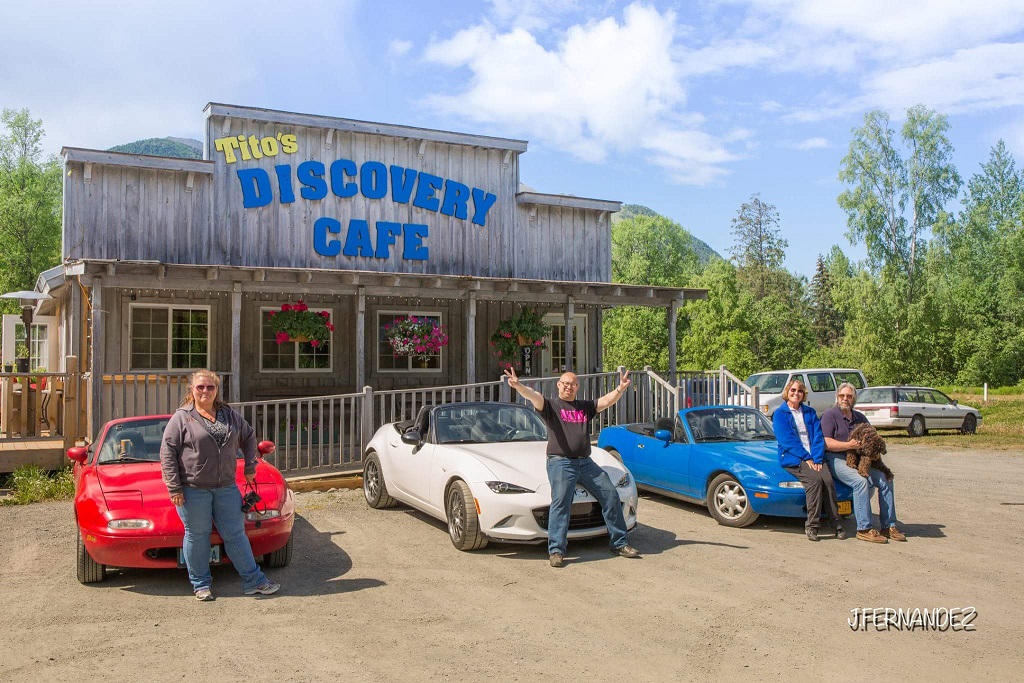 Hope. There is a funny thing about the name of this yearly run. It always seems that there are 3 Miatas or cars going to keep it from being canceled. Then, the weather gets a bit better. Sometimes, we even get a guest visitor. Here is a retro view of all the Hope runs since its addition in 2005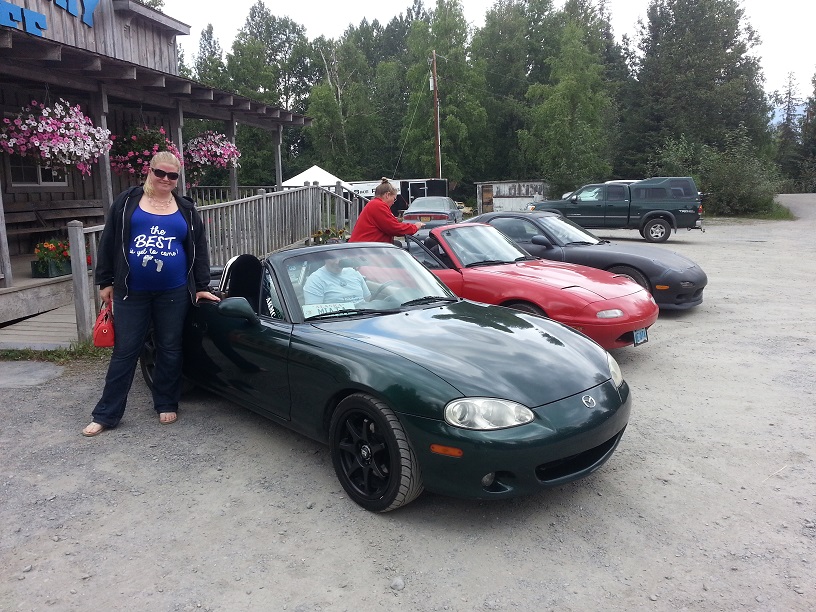 2015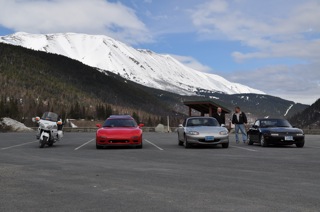 2010 special guest was Kurt with ZOOMZOOM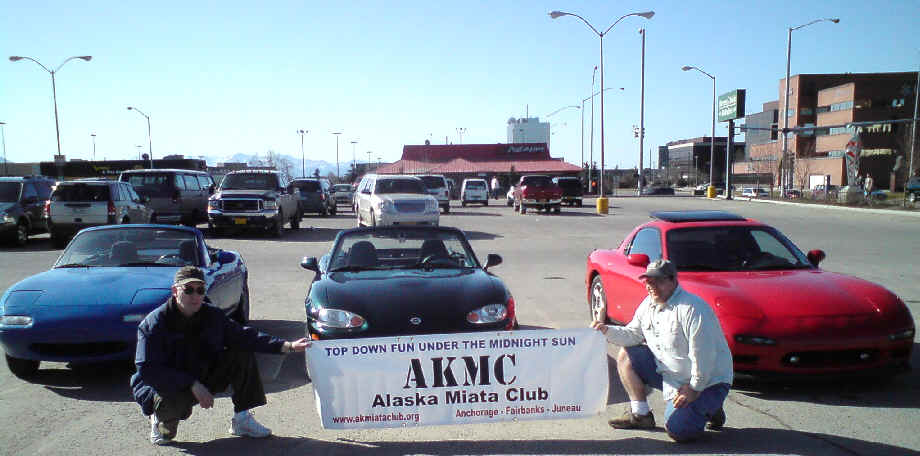 2009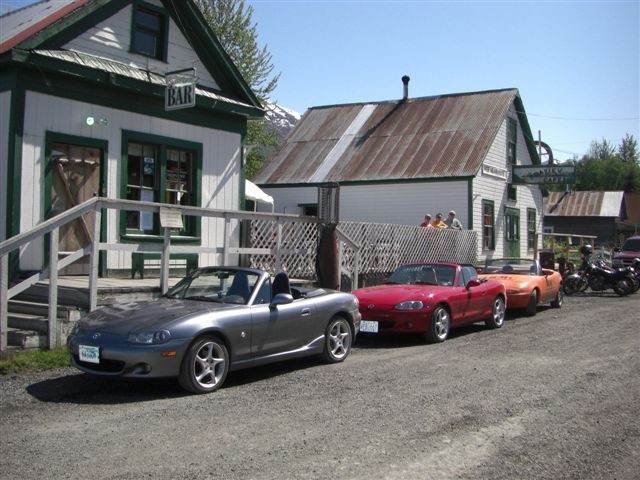 2007 special guest was Tony with SAKURA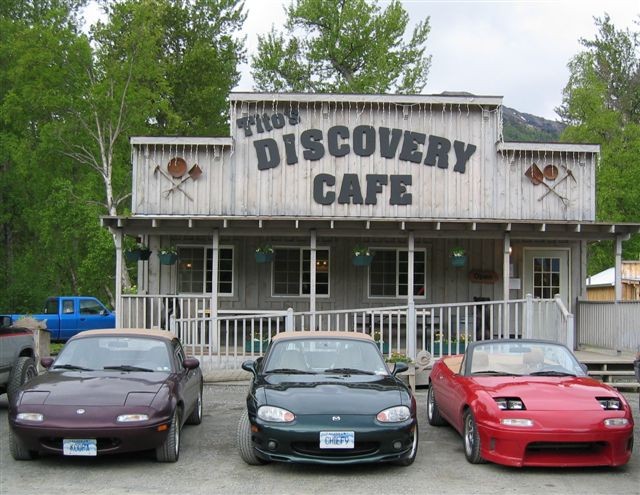 2005
2016 Poker Run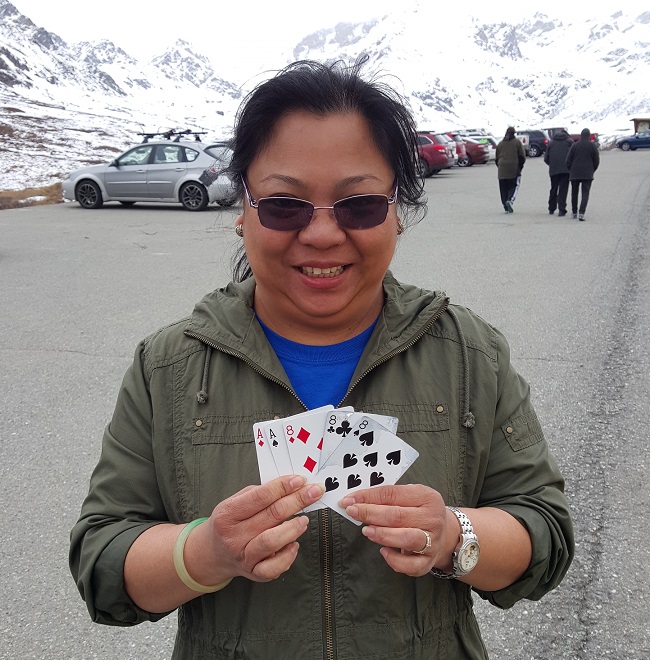 Memorial Day weekend is a very important weekend for all Alaskans. Many of the hardcore and lucky people start it Thursday night to get an early start to a 4 day weekend and beat the traffic. Camping, fishing, or just partying is one of the reasons why Alaskan summers are so wonderful. For people that have to stay around or don't have a 3 day weekend the Alaska Miata Club has a yearly Poker Run. The prizes are first dibs from the Mazda swag coming in June. This years winner is Karen from team MAUDA. She has lots of neat Mazda swag already and will get even more, oh my. She beat out a Flush, a Straight, a 3 of a kind, and 2 two pairs with her Full House. Congratulations Karen!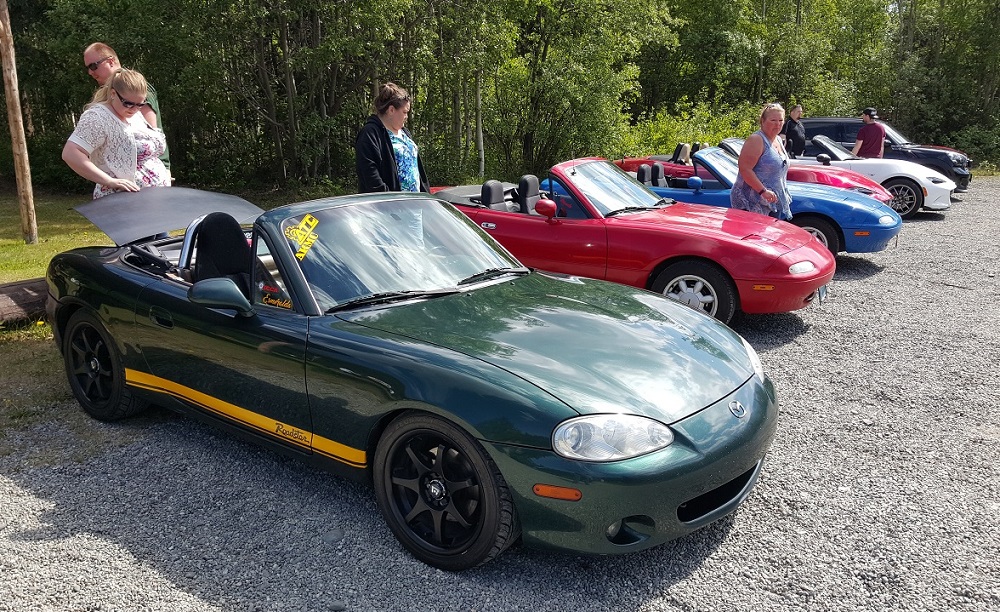 The weather was super awesome and we had different members lead since whoever had the current high hand led. We learned and laughed a lot and safely made it to the Rochelle's Ice Cream Shoppe, the Knik Bridge stop, the Tesoro at Fishhook, and finally Hatcher Pass. We met up with a Park Ranger who told us to slow down and not to race on the pass. We even had lunch at the Trout place. Also, John F joined us at Eklutna but was low on gas and decided not to play. Better luck next time bro!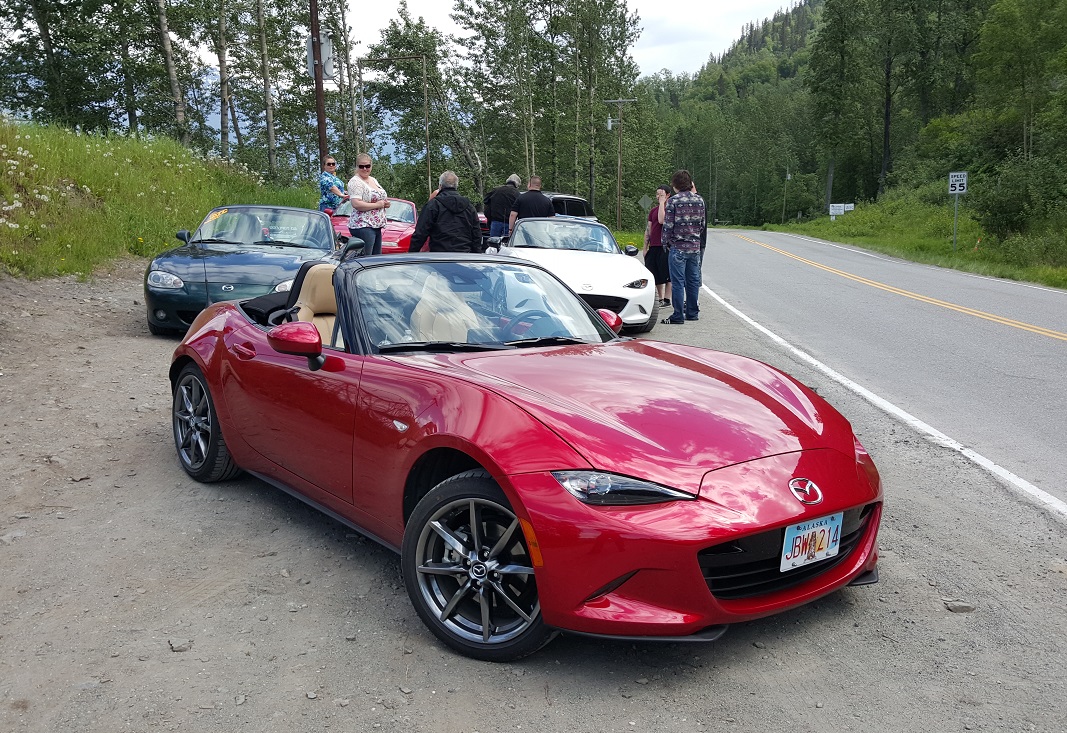 Miatas and Girls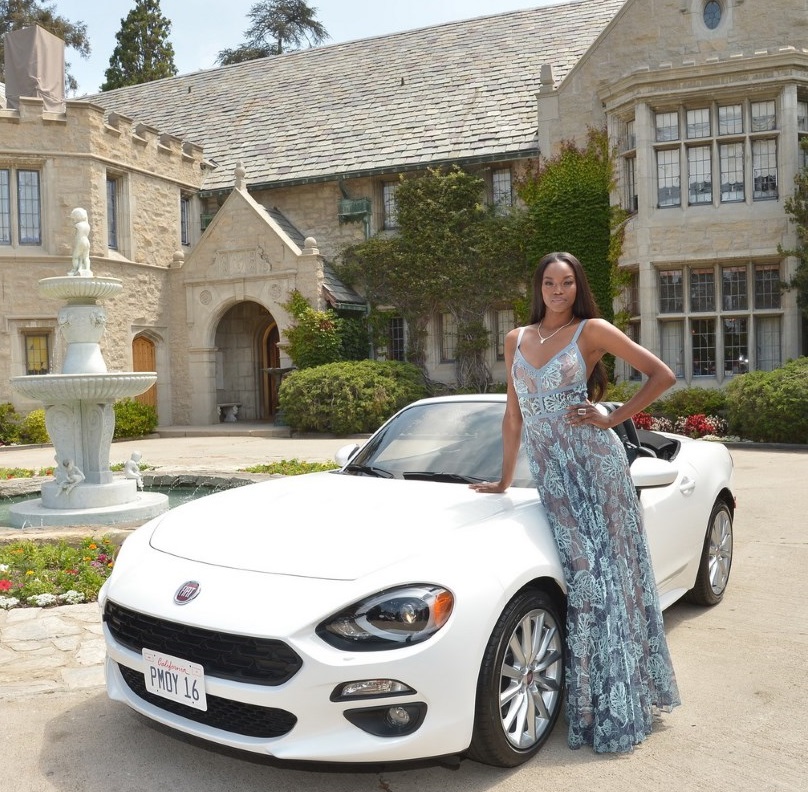 Over the years the Miata has slowly been getting photographs with sexy women. Still not as great as the Ferraris and other exotics. Every year Playboy gives their Playmate of the year a free car. This year they gave Eugena Washington a 2017 FIAT 124 or what we like to call a Fiata. So, I thought I would share some of the pics. There is also a Facebook Group Page Miatas and Girls for more pictures.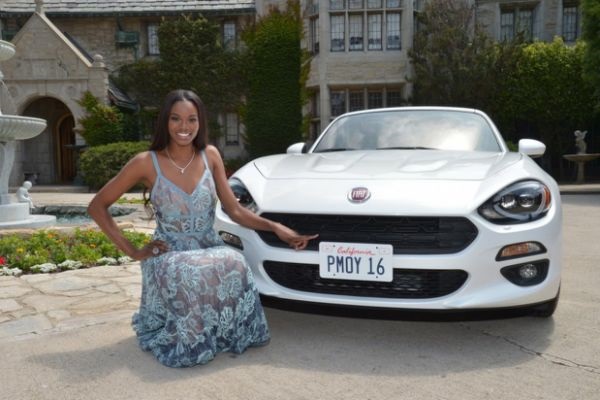 Meet Roscoe of AKMC Fairbanks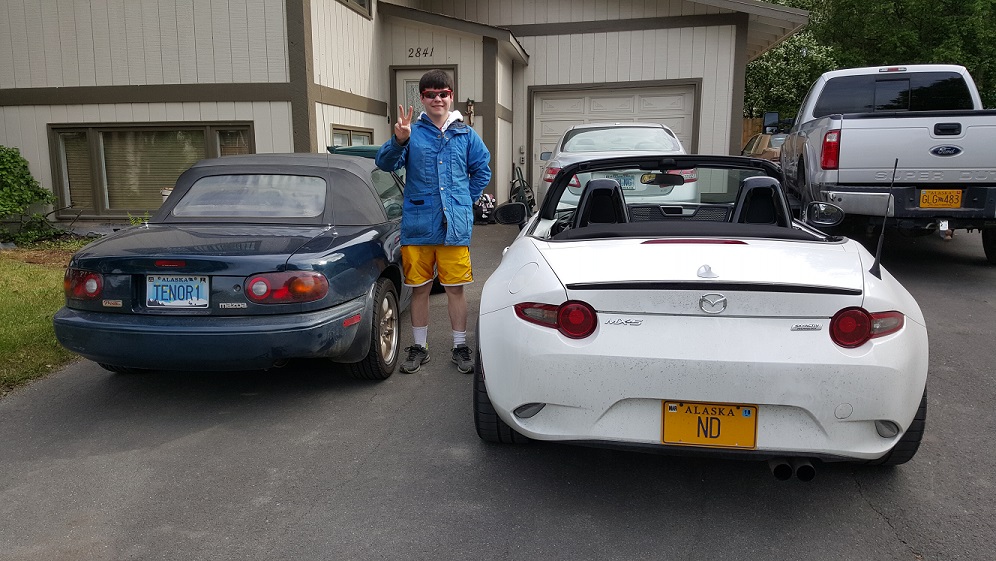 I would like you to meet Roscoe B. of AKMC Fairbanks. He visited Anchorage for the Democratic Convention and had some time to hang out. I take time to meet with our members who travel to Anchorage to catch up and get to know them better. We went out and drove a few Mazdas. He checked out Potter's Marsh in YUKARI and the New Seward Highway in the FD. Roscoe, 22, has been an AKMC member since he was 15 and saved up to buy his own 1996 Miata, TENOR1. It is still running strong even if needing some TLC items. Being a college student going for a music degree is tough on extra money for Miata projects. Check out an older article about Roscoe.
The Youngest AKMC Member with Miata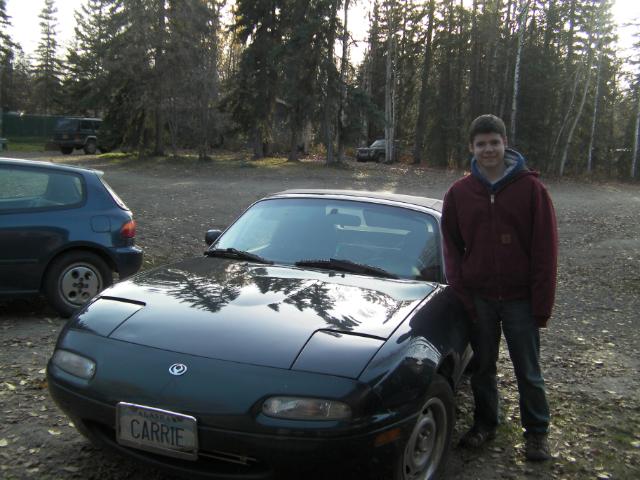 New Rider and Horse: Roscoe and '96 NA Green
Just when the season ends Fairbanks Representative Jeff finds not one, but two new members to the Alaska Miata Club. Say hello and please welcome both Oscar and Roscoe, a father and son team to the Fairbanks Chapter. It is Roscoe's Miata at the young age of 15 but both will be expanding their Roadster experience together. It all started from the test drive of Jeff's White '91. Or should I say, it ended with that test drive. It was just time to buy one for himself. Oscar had an Austin Healy and played with the SCCA in the Lower 48. Now, Roscoe can do the same and create new memories. The goal for his Miata is to get it into shape as a daily driver for Fairbanks weather. This will be a tough task but Jeff knows how to do this as OZINGA has already been through it. Except for the LSD which might also go in for extra safe measure. The quest for the hardtop will be handled by Mike, Oscar, and Craigslist very soon. Roscoe, congratulations on your new ride and we the AKMC hope that getting an early start as a Miata owner will give you a head start to enjoying it more with other Miata people all over the world. Peace!
AKMC Generation Pictures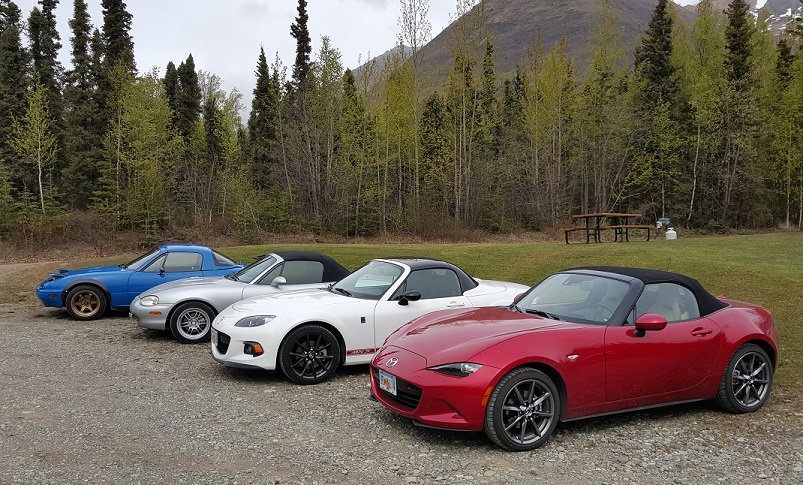 While we were at Rochelle's Ice Cream Shoppe we decided to take a generation picture. Used Kelby's BLUE DART since he was leaving, CONNIE because she was the only NB there along with Aaron's NC CLUB, and used TINE because of that beautiful Soul Red. It is a good picture with the earlier models now heavily modified with the more recent still in "stock" forms.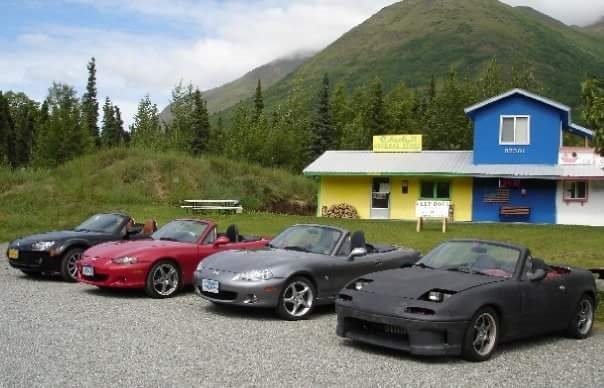 GROCKLE, RADIKA, KAZOOM, and JENNY at the Annual Potluck Picnic 2007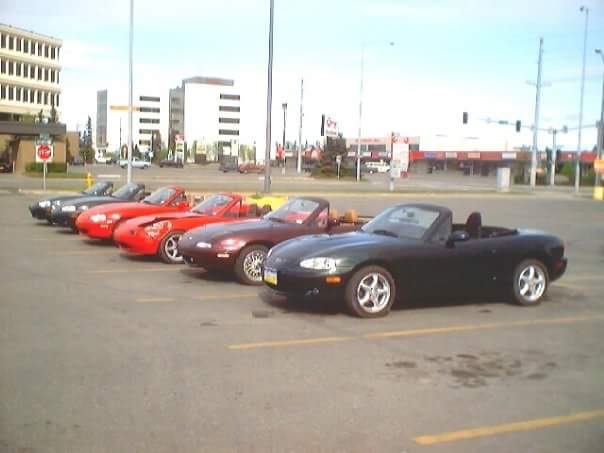 SARAH, SCRUFFY, M&M, JENNY, and KOOPA from the 2003 Charter Meeting

Farewell Kelby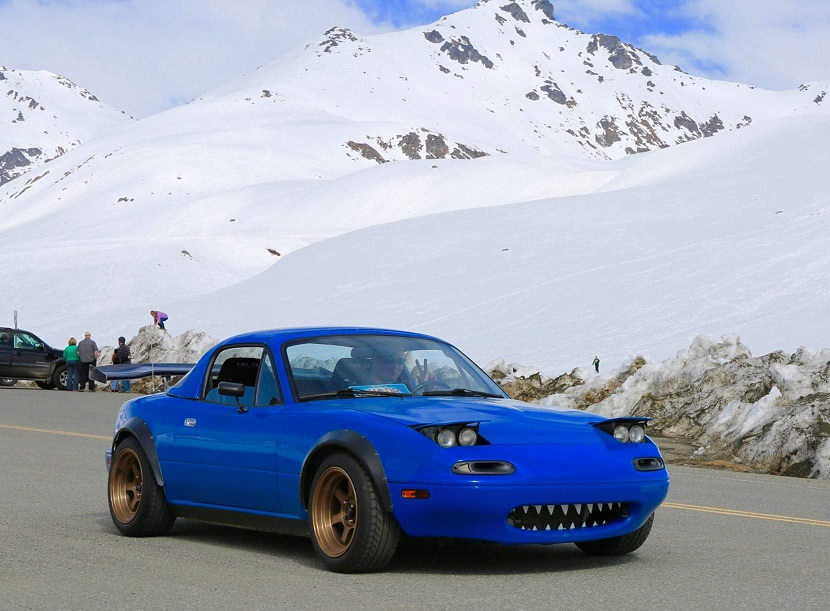 Kelby Martin is an important member of the Alaska Miata Club. He is the owner of the BLUE DART and represents the new core group of the AKMC. Not only with an aggressive blown Miata but with a great attendance record to events so long as work allowed it. But due to a new job he will soon be moving to Utah to further his career. There, he will get a chance to track the BLUE DART and continue his car dreams. This is all happening fast, like in 2 weeks. Kelby, you will be missed and I know the AKMC will miss the BLUE DART, shark teeth and all. Kelby's last event is Sunday, May 8th, 11 am at Barnes & Noble. Won't you join us on his last run to Eklutna for some ice cream, to wish him good luck, and say farewell to a fellow member. He is shipping the BMW X5 first, then the Miata. I hope you enjoyed your time with the AKMC and that it expanded your Roadster experience. Keep in touch and tell us about the big Miata Clubs and all those circuit tracks in the Lower 48. Jaa ne.

The Millionth Miata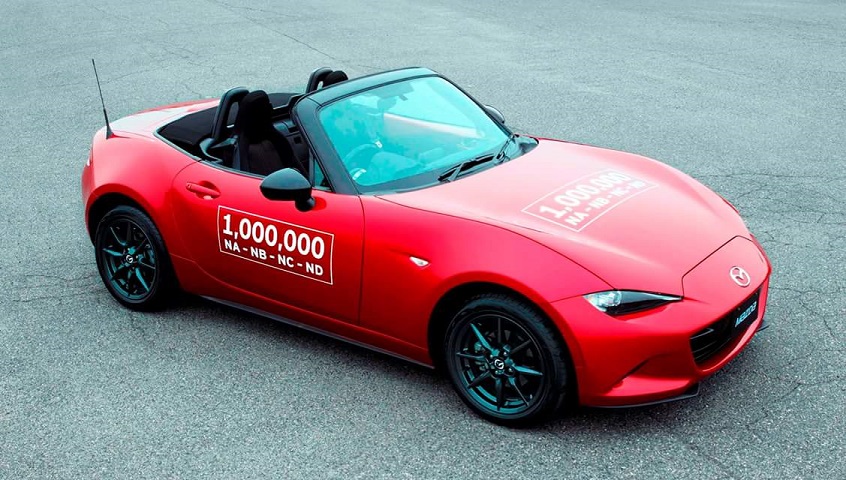 One Million Miatas. Say it with your pinky up against your cheek. ONE MILLION MIATAS. That is a whole lotta Miata! Just another milestone for the little convertible that could. I am sure Guinness has to update the record again. Apparently, the Miata has had over 200 awards since April 1989. The Millionth Miata is a 1.5 liter Sport model from the picture which will not be sold. Instead, it will tour Japan for the summer at Miata events. Update: The Millionth Miata will also tour the US.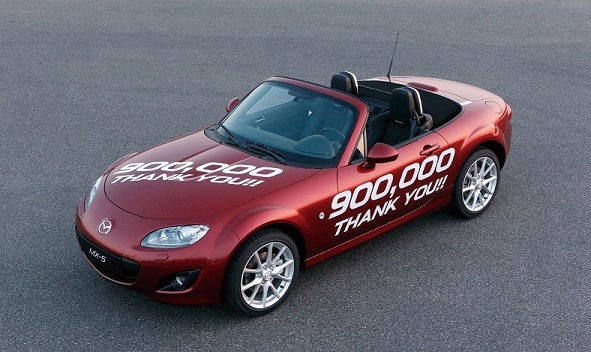 Aug 18-21 Rolex Monterey Motorsports Reunion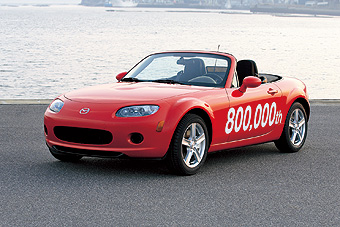 Aug 25-Sept 1 Northeast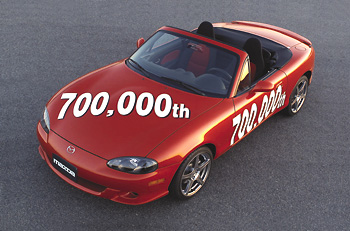 Sept 2-9 Midwest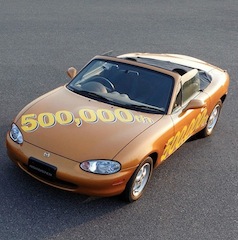 Sept 10-17 Southeast
Sept 18-25 Gulf
Sept 26-30 West
Oct 1-2 Miatas at MRLS

Out of Hibernation!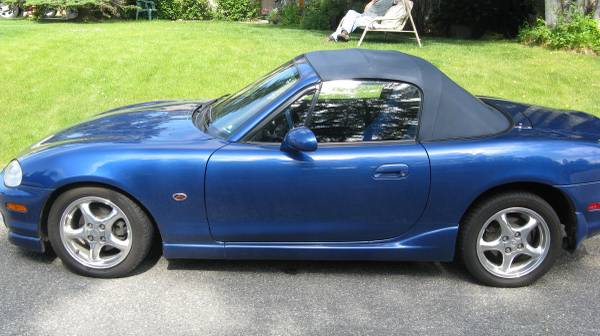 If you are shopping for a used Miata go to www.anchorage.craigslist.org and search for Miata and see 3 good examples of them. First, is the 10 AE or 10th Anniversary Edition for 10K. It is the only one in Alaska. Kept in the garage with a clean title and under 50K miles. Check blue book to see if the 10K value matches. This Miata has been on sale off and on over the years and the owner does not drive it much at all. Must have too many toys. Whoops, as I was writing this article the owner removed the posting. Wow! Was it sold or did he have cold feet?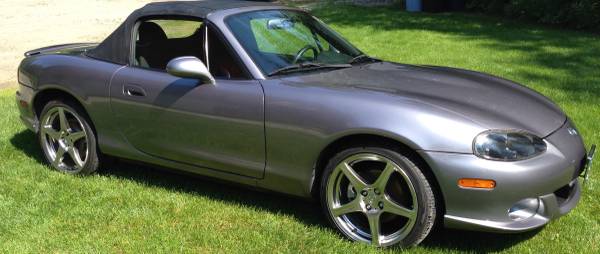 The second example would be the MSM for $1000 more than the one above. This is a 31k mile, turbocharged example of the NB. It is tough to choose between the two unless horse power is what you are deciding. The MSM or Mazdaspeed Miata has 178 hp on tap. Both have 6 speed manual transmission, good soft top. Sure there are a few MSMs rolling around town but they are still nice limited editions.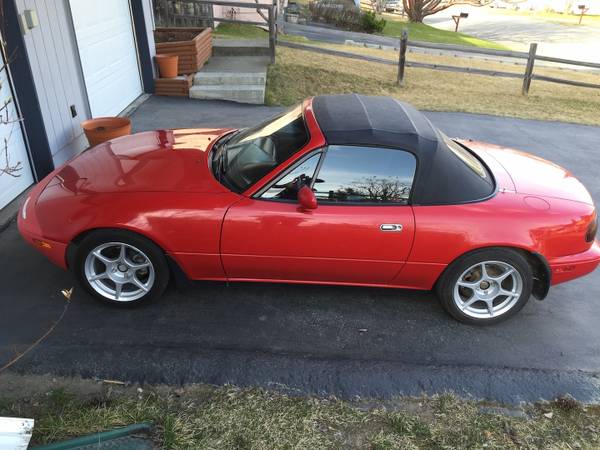 Lastly, but not least is LUCY. A 1.8 5 speed NA model with Kosei wheels and great paint with new soft top back window for a mere 3K. Sure, it is 21 years old with 162,000 miles and a rough upbringing. The hot weather is here and soon more Miatas will be on sale. Take a test drive and talk 'em down. Join your local Alaska Miata Club and it will be worth playing with others with similar toys. Would I trade my ND for all 3? You bet your ass I would! But like the 10AE, they sell out fast. Update: This sold at the end of day article was written.

A Letter from Dani Heyne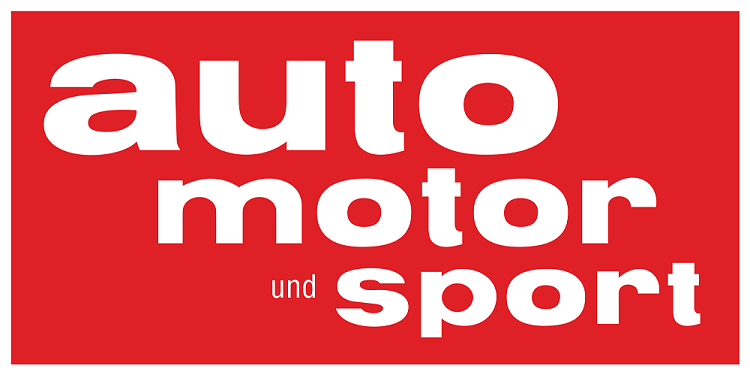 Hi Michael,

My name is Dani, I'm a German Car-Journalist working for the oldest and biggest car mag in Europe called auto motor und sport (www.auto-motor-sport.de). Since I have noticed the Alaska Miata Club I'm in love with the idea of having a driving adventure to Alaska with a Miata myself. This summer it will happen - I will get a testcar from Mazda in Whitehorse to drive to Alaska and write a story about it. Therefore I would like to ask you if you are interested being a part in my story. It would be awesome if some of you guys could come together (for sure with your Miatas) for a little photoshooting and a short nice drive up there? What do you think?

My schedule: I'm in Alaska around July 10th.

Looking forward to hearing from you.


Best,

Dani


Update: Dani will be with his photographer in Anchorage July 3rd. Meet us at Barnes and Nobles 10 am and join us for an Eklutna picnic and a cruise to Hatcher Pass. Bring your Miata and see if it goes International! Peace.

Are You Ready for Civil War?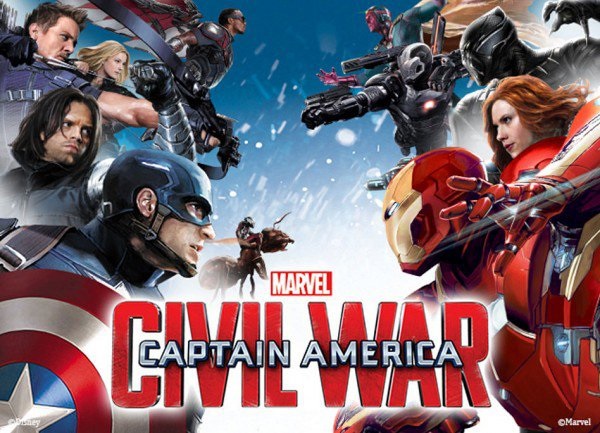 This year is full of great movies, even better than 2015. Watch Marvels version of good guys fighting good guys. Early tracking says it will be better than Batman v Superman. The reason for the conflict is more believable, someone might actually die, and you get to see Spiderman's cameo debut. As usual, the first 9 AKMC members who RSVP that they are going will get free tickets. But even if you aren't the first 9 why don't you watch it with your club anyway. Saturday, May 7th 730 pm showing will be 3DXD at Century 16 Theaters on 36th Ave. Get there early like, 630 pm to help with ticket, food, and seat lines. You know the drill. Wear a Miata shirt, bring your coin, and we will see you then.

Facebook Emoji Miata Style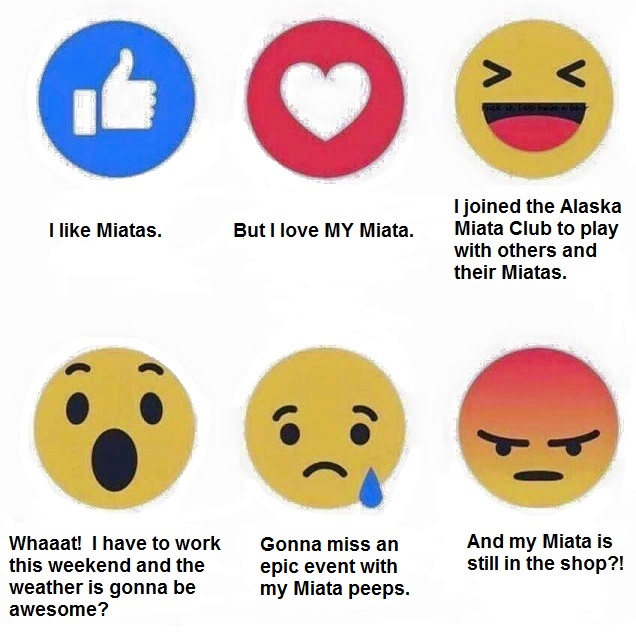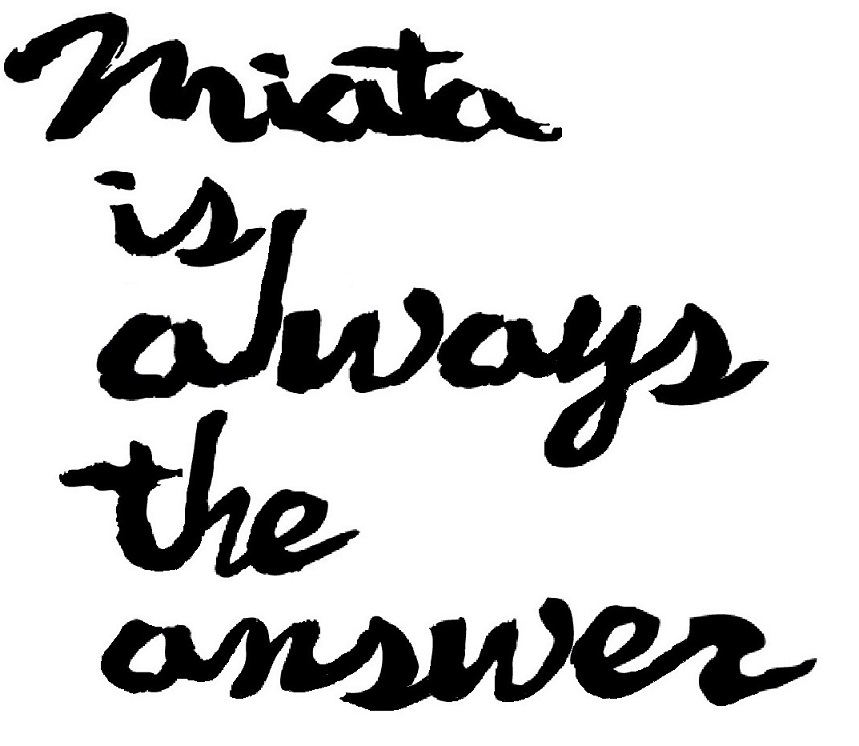 I couldn't resist. I might make it into a tee shirt. Enjoy!


First Global MX-5 Cup Race Starts Soon.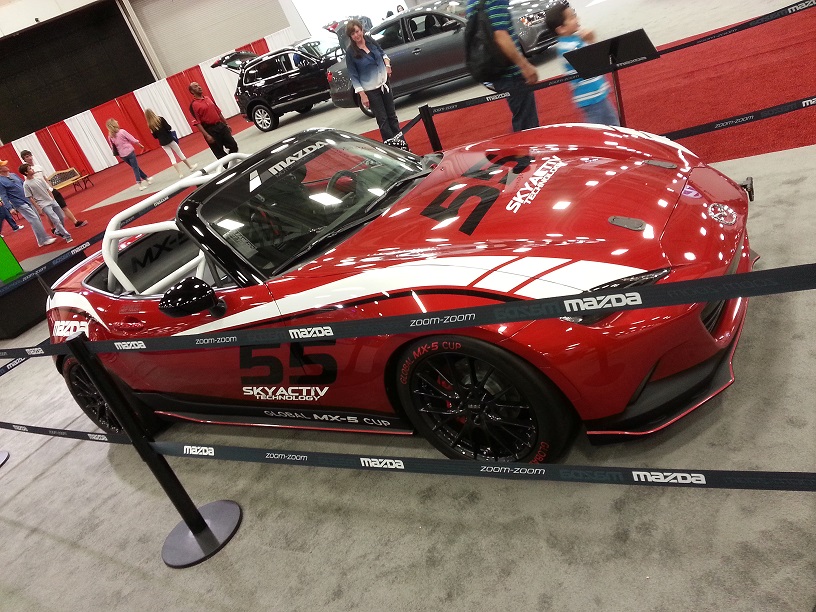 Get ready. April 29th at Mazda Raceway Laguna Seca will be race #1 of the Global MX-5 Cup. 40 2016 Global MX-5 Cup cars rubbing. Why? Cause rubbings racing. The race will be at 3 pm but not televised until May 8th at 8 am. I am trying to figure out how to watch it by streaming so I don't have to wait a week to see all that Miata action. Top performers all over the world will be invited to race here in America near the end of the season.

On related news, the ND will be classed CS, STR, and CSP in SCCA auto crossing. Update: You can watch race #1 and #2 on Ustream TV under Mazda Live. Here is the schedule for the season.

Round 1-2 April 28 - May 1 Mazda Raceway Laguna Seca IMSA
Round 3-4 May 13-15 Watkins Glen International Raceway Trans Am
Round 5-6 June 17-19 Road America SCCA
Round 7-8 July 8-10 Canadian Tire Motorsport Park IMSA
Round 9-10 August 26-28 VIRginia International Raceway IMSA
Round 11-12 Sept 28-30 Road Atlanta IMSA


My Cousin, #26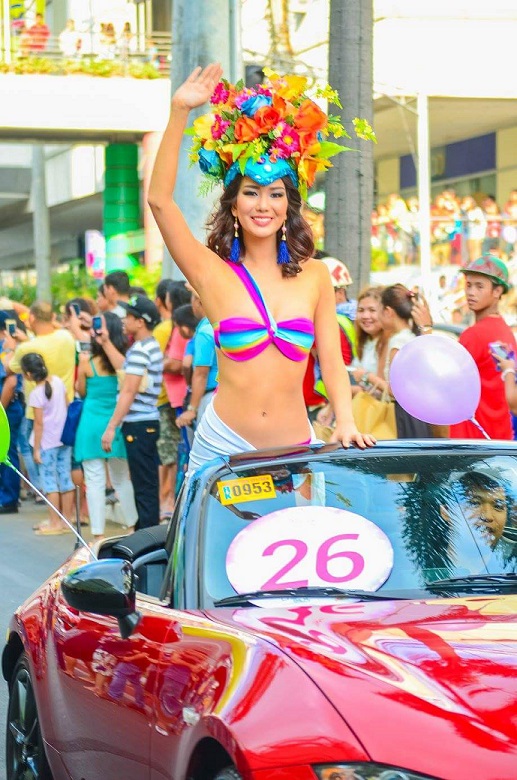 I have relatives in the Philippines and I often get to see pictures and read about their lives. This one caught my attention, not because my cousin is pretty enough to participate in beauty contests but what she is riding in. So, I had to share because it is MIATA related. I am not sure if she won or what she placed but she is a winner to me. Good luck Jennifer. The last cousin that participated in these contests ended up marrying an American millionaire. Yes, it was Jennifer's older sister, Louvette. Crazy! Yes, there is a Miata club in the Philippines. You can check out their website at www.miataclubphilippines.com. Update: Congratulations Jennifer Hammond for Ms. Philippines Intercontinental, one of 6 crowned winners.
ND Toys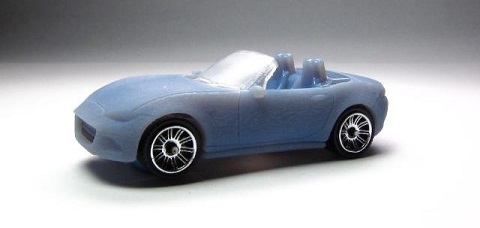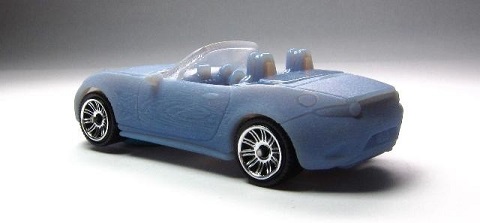 It looked like Hot Wheels was coming out with the ND but after reading some more it is Matchbox. Both are owned by Mattel but Hot Wheels usually got the speed and muscle cars while Matchbox got the utility and construction vehicles. I hope they both make a versions so I can buy them all.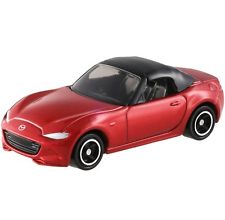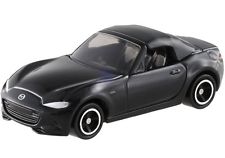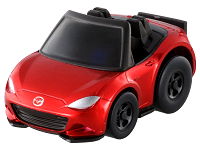 This leads us to ND toys. Tomica or Tomy has a red and black ND already. Tamiya also has their 1/10th scale RC car. It is front wheel drive but looks great. ChoroQ or Penny Racers also has their version out. So, what do you think? Do you like all these toys of the 2016 Mazda MX-5 Miata? Update: They both made die cast of the 2015 Mazda MX-5. Hotwheels version has the wing and looks like the Cup Car while Matchbox has more detail without a wing.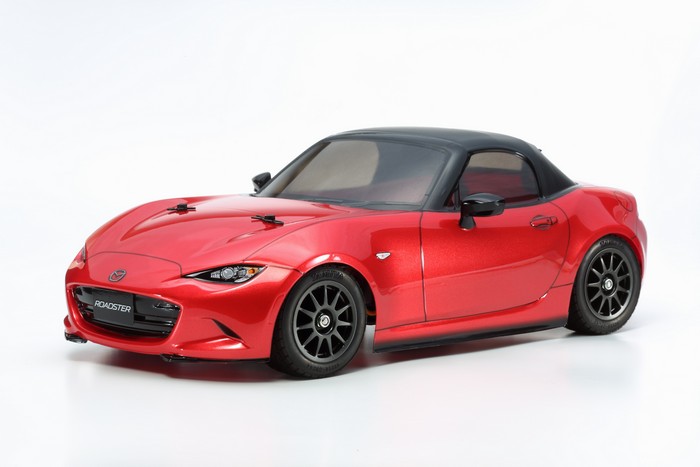 Miata Fool's Meet 2016

Thank you to all who showed up for the Miata Fool's Meet. It was nice seeing everyone after a long winter. Hail to the Vaughan and Wockenfuss families. Farewell to Rodolfo who will be going back to Las Vegas. From left to right we have Davin's NB, Cynder's TINE, Marilyin's KAZOOM, Mike's YUKARI, Melissa's NA, Nate's Mini, Len's Benzo, and Jeff's NB BRG.

2nd Club in the Club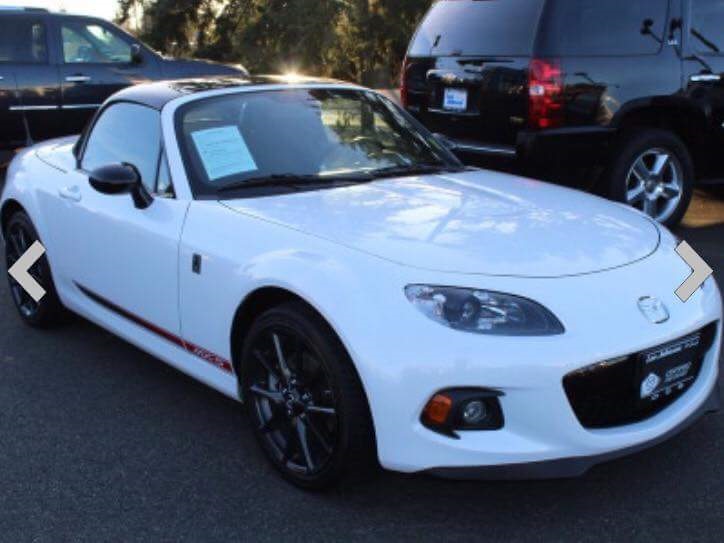 Please say hello to our newest member, Aaron H. He posted on the Facebook page with a picture of his new pride and joy, a 2013 NC Club Edition. What a beauty. We welcome Aaron and hope to meet him and his ride this season. Because you know this season will be epic. Not to mention we can get the AKMC generation picture which has been eluding us for almost a year.

Joining the AKMC is easy. You don't need a Miata to join, you just have to be a fan. We need your name, email address, and a contact phone number. The rest is participation to an official event so we can meet you in person and you can get your challenge coin. Peace!
Wait For It......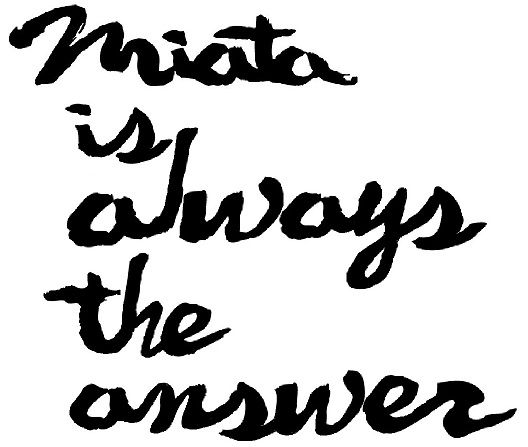 The 2016 Mazda Miata is the World Car of the Year. It beat out the Audi S4 and the Mercedes GLC Class. I hope someone compiles all the ND articles in one magazine or book. Reading all the accolades is what prompted me to buy the ND as my first and last new car. If I was REALLY smart I would have bought the CX-3 instead so I would have a reliable winter vehicle. The CX-3, came in second in the World Car Design of the Year beating the Jaguar XE. What came in first? Like you needed to ask. Miata Is Always The Answer. So, all you Miata fans, lovers, and owners be proud and have fun enjoying one of the best things life has to offer. Oh, and don't forget to enjoy it with others. That is the true secret of happiness. 'nuff said. Peace.

2017 Mazda MX-5 RF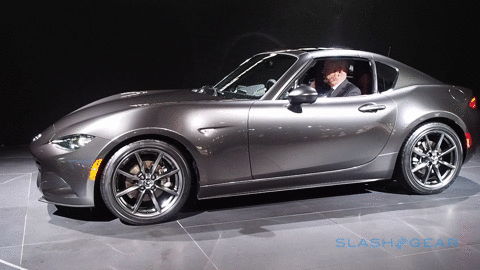 The 2017 Mazda Miata Retractable Fastback (RF) will be available next year, orders will be taken this summer. The Power Retractable Hard Top (PRHT) was an option on the NC since 2006 which gave the benefits of security, a more quiet ride, and a great sleek coupe look without taking up trunk space. And only for 12 seconds of your time and about 70-100 extra pounds. The surprise here was the "Targa" look. Yes, Kevin originally from Triumph stolen by Porsche who made it popular with their 911s. Tell us what you think about it. I know some of our members love to be different to the point of buying the FIATA or getting something like the Miata RF.

AKMC Movie Night: Batman v Superman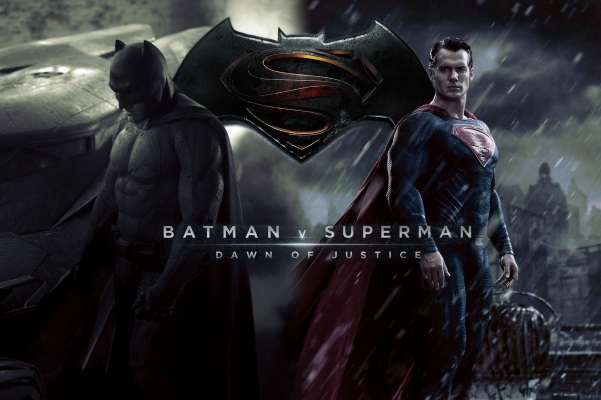 The next AKMC official event is a movie night. Batman v Superman, 7 pm 3D/XD showing at Century Theaters on Saturday, March 26, 2016. As usual, it will be free for the first 9 members who RSVP on the Facebook Group Event Page of the same name. Even if you don't win a free ticket please join your club members as we watch the first of the blockbuster tent pole films of the summer together. Arrive early, like 6 pm to help save seats and lines. There are no Miatas in the film but there is a Batmobile. See you there and don't forget your coin!

My First Miata Meme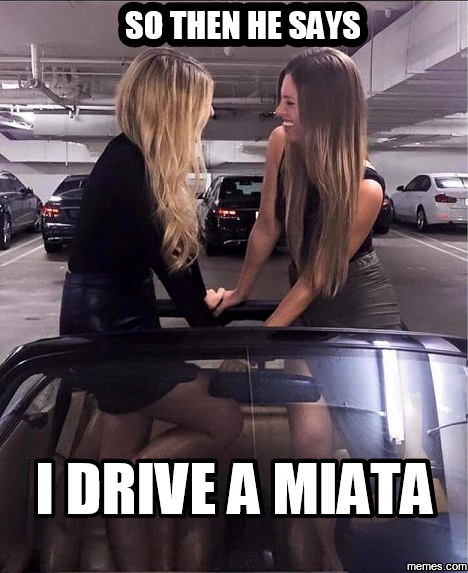 This is a year old but I finally got it via Facebook and Jalopnik. I personally don't care if hot girls dance on my seats but that is just me. Of course, it is wrong to just hop in a random top down Miata with your high heels, ruin seats, post it on media with a smug attitude, and calling a cute Miata HIDEOUS? That doesn't make any sense. I mean, an NA Miata isn't an Aztek or a bug eyed Subie. It has curvaceous, timeless lines, and a happy demeanor. It is girly and cute, but HIDEOUS?

Ali Green is a model and is now famous for getting flamed by the Miata community. I am not so sure she deserves that but I did find it amusing and used it for my first meme not using a stock picture. I did however reuse the caption phrase from another meme. I hope you enjoy it. Update: Ali and her friend apologized after getting free rides in Spec Miatas with pro drivers. What a punishment? I guess good looking chics always get away with things. lol.

The NO NOTICE Meet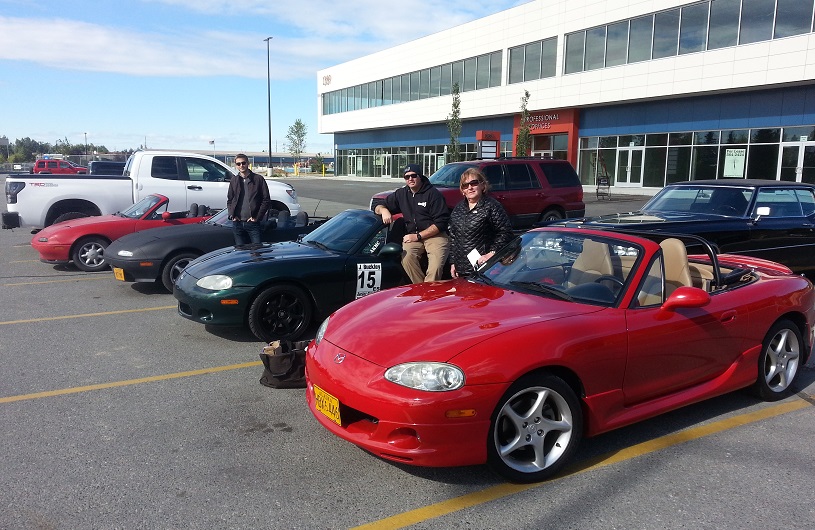 As an AKMC member you have a network of wonderful people. We insist you to get to know them and create a new circle of friends. It is normal to ask for members to join you on an unscheduled trip on beautiful sunny day. This is now known as the NO NOTICE meet. Since 2015, the AKMCs new core group of enthusiasts and better weather have generated more numbers than past scheduled events with a simple Facebook post and text.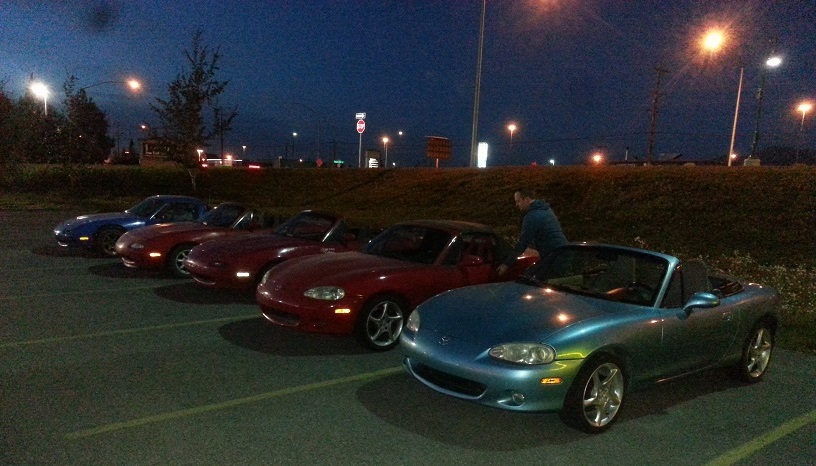 This prompted a NO NOTICE telephone roster which members must be asked to be put on/off, contact Mike. It is not an official AKMC function so coin challenges are optional. I too, am on the list and try to go to as many NO NOTICE meets I can but will never generate one. To date, the largest no notice meet pulled in 7 Miatas and 5 OTMs and it was a great time! So, why isn't the NO NOTICE meet called SHORT NOTICE meet? Just ask the members who missed out because they didn't hear about it. LOL.

Epic No Notice Meet in February?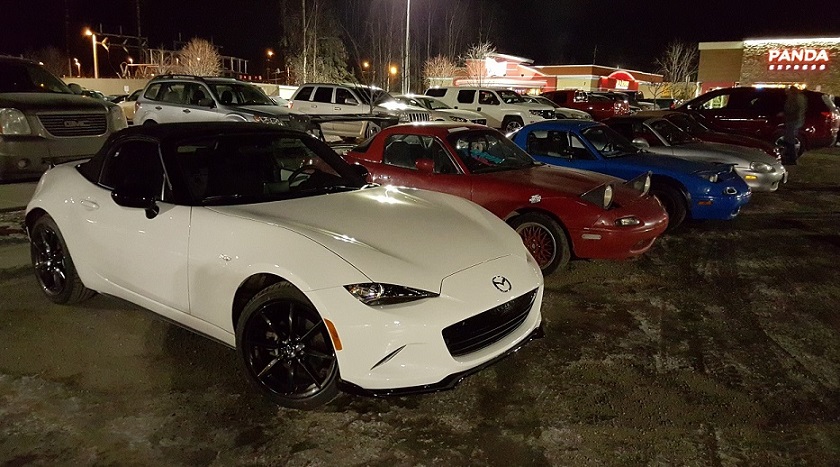 Winter has been weird in a no snow kind of way again this year. Several members have been enjoying their Miatas with the usual studded or stud less winter tires. Which got AKMC member Kelby, owner of the BLUE DART, an idea to call for a notice run via Alaska Miata Club Facebook Group Page. Next thing you know you got the largest no notice meet in club history. We first met at Barnes & Nobles where we couldn't even fit the whole group where we normally parked. The second thing we noticed is that the caravan was too big to keep together headed to Tikatnu. At Red Robins we did find enough room for all the Miatas and stacked the OTMs. We counted 2 NAs, 4 NBs, 1 ND, 5 OTMs to include 2 RX-7s.

Thank you to all who showed up. It was a great night and gives us a preview of the new hardcore crew taking over. All present were Mike and Wyatt in the ND, Justin and Lindsea in BIG WANG, Kelby and brother Justin in the BLUE DART, Mr. and Mrs. Colbry in RUBY, Chris B in CONNIE, John B in ESMERALDA, Davin and Sayrah in their NB, John F and Nate S in a Subrau Outback, Troy in a FB, Chris K in a FC, Nate M in his Mini Countryman, a Saab, and one other vehicle. Sorry to those who missed the post as we now have a No Notice Call List for members to sign up.

Meet YUKARI, 1st Club in the Club.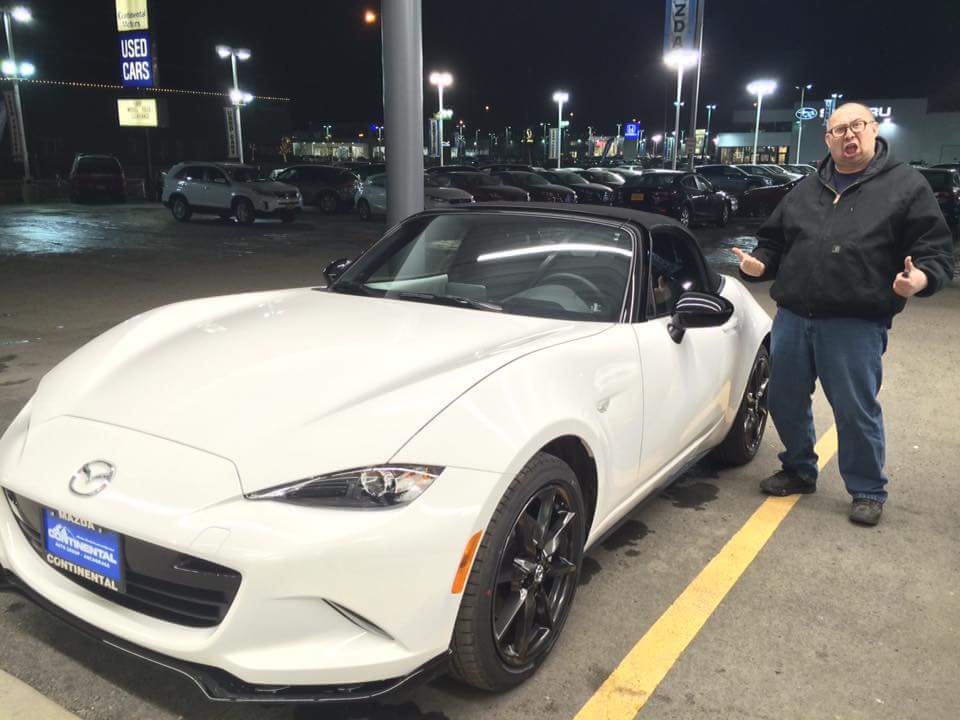 It was a normal Thursday until Cynder posted that a new Arctic White Club ND arrived to Continental Mazda. Suddenly, the day was a bit more exciting. After work, there would be some place to go. Then Edmel texted me and wanted to know if I was ready to do this. Yeah, I guess. I never bought a new car before. Cynder PMed again and said that if I wanted to I could drive the car home today! Okay, no better time than the present. I mean, the roads are clear and I would eventually have to experience buying this thing.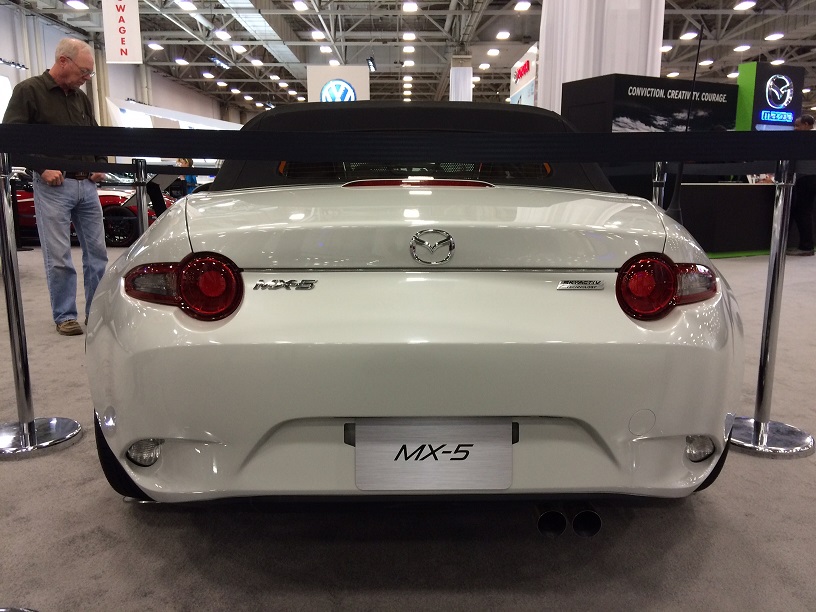 Ever since I saw the ND at the 2015 Dallas Auto Show I knew she would be mine. Oh yes, she will be mine someday.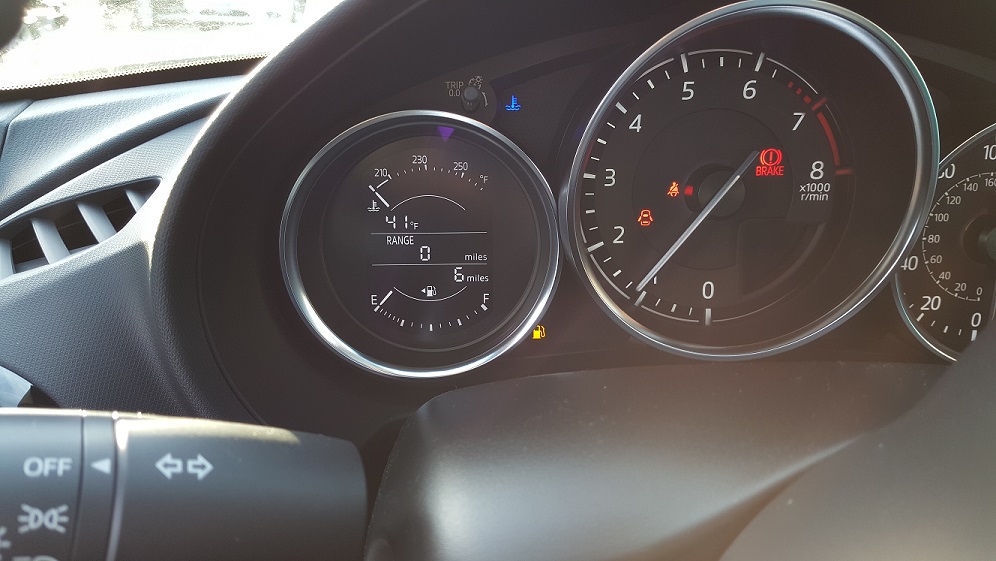 So, I quickly looked at it. It only had 6 miles and had some mud on the side with the protective paper still on parts of the car. I sat in it and got a lesson on how to start her. Edmel, Cynder, and my brother John were there. Things were going smooth as I ate my Taco Bell dinner at the showroom table.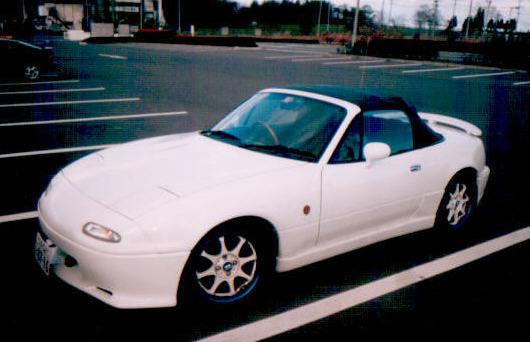 I decided to rename the ND YUKARI again from my 1991 Eunos Roadster in Japan. She was also white, but with blue rims and a body kit.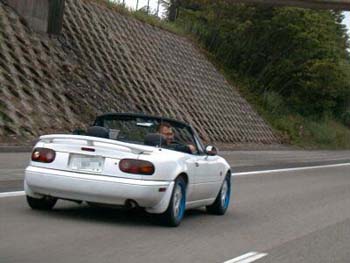 Yukari Meada is a sweet Japanese lady and a valued member of the Kanazawa Roadster Club (KRC). She was one of my hosts while visiting Kanazawa for the first time. She gave me a ride in her Black and Tan NA Roadster to visit a Japanese Historic Automobile Museum. She made lunch which we ate out of a bento box. We tried to communicate with sign language, her Japanese to English dictionary, and my English to Japanese dictionary. She made me three Origami of cranes and I made her a flower out of cigarette foil. I named my Roadster after her kindness and hospitality. Domo arigato gozaimasu, Yukarichan.


MIATAPALOOZA 2017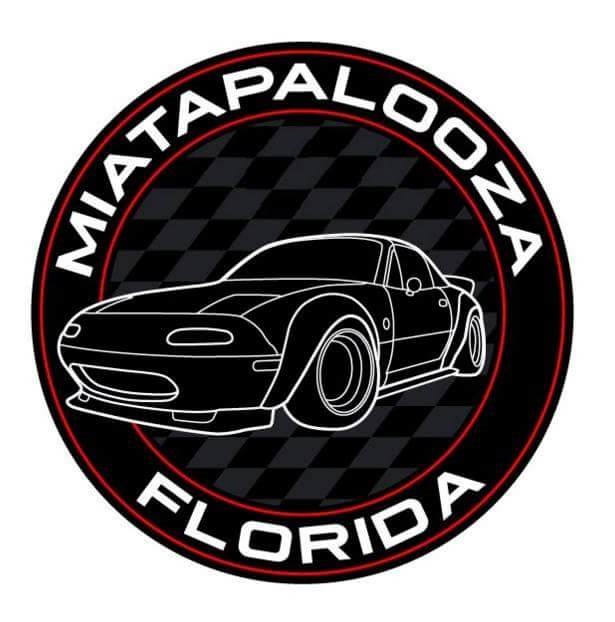 Meet Randy, aka PHATMIATA, or MadMX5. To say that he is a Miata enthusiast is an understatement. You see, Randy is a Miataholic for all things JDM and is kind of a big deal when it comes to Eunos Roadsters in the Southeast of the United States. He is a founding member of the East-Side Miata Club of Tamba Bay Florida. He oversees MazdaRoadster.net, the Miata Club of America on Facebook, and sets up the MIATAPALOOZA event in Florida.

MIATAPALOOZA 2017 will be so big that he is planning a year ahead. MIATAPALOOZA in the past was held in Lakeland, Florida where there was a huge parking lot by Hooters and a strip mall. A simple meet with vendors and tons of fans reached 500 plus Miatas by the second year. It made Hooniverse and Jalopnik and probably the local news.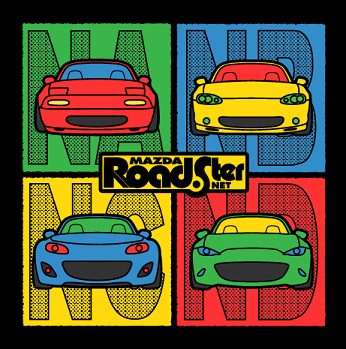 I am mentioning this because I plan on visiting Randy and his family on April 8, 2017. This time at a football stadium with a target audience of 800 plus Miatas will be insane. Sure, turbocharged/supercharged Miatas, v8 Miatas, rotary miatas, K swapped Miatas, you name it you will probably see it there. Fathers of the Miata will probably be guests of honor and slammed, stanced, raced prepped, neck breaking, show stopping Miatas new and old will be there.

AKMC Invited to the Spring Show-N-Shine.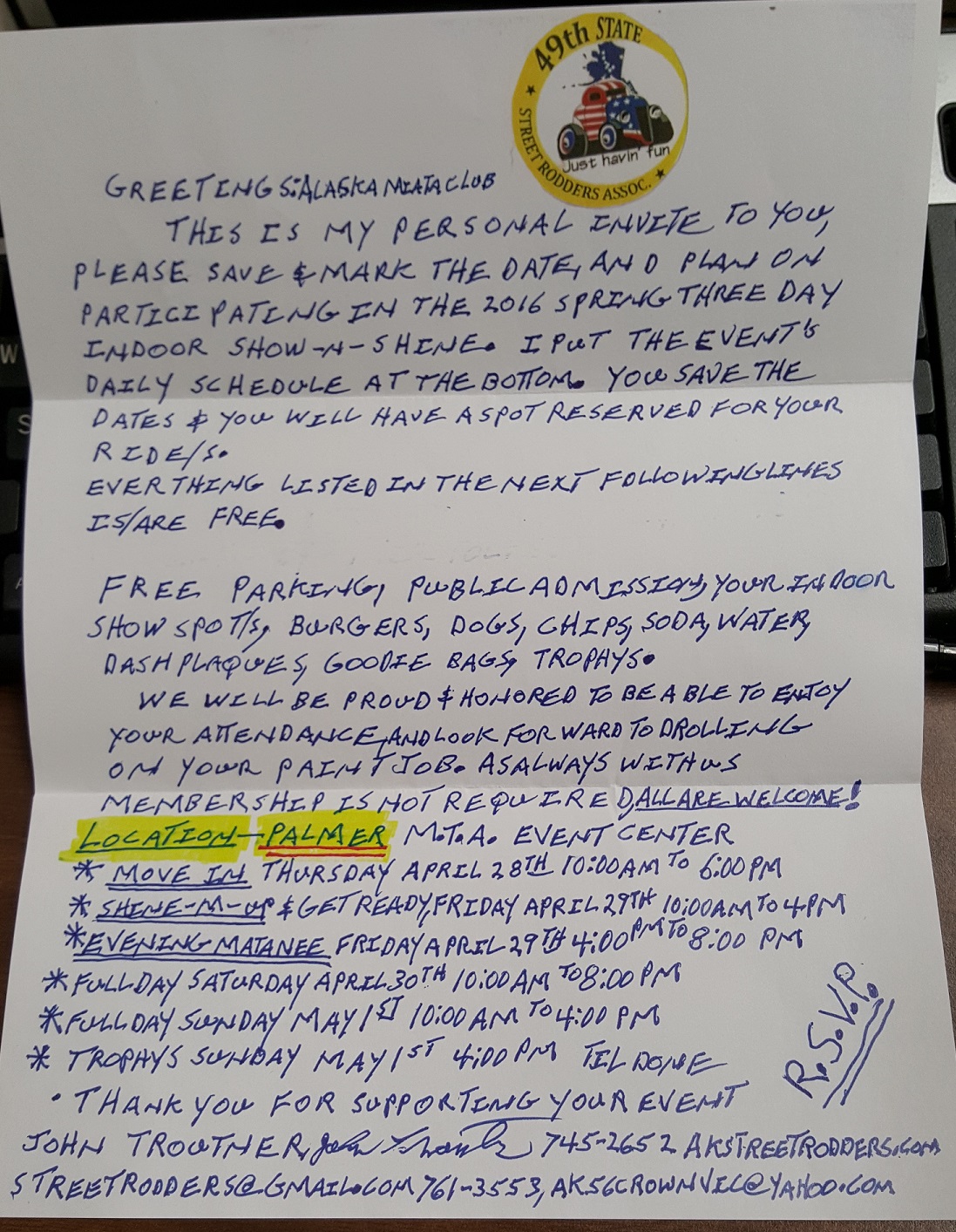 Looking for members interested in going to a Show and Shine in Palmer. We were personally invited by the President of the 49th Street Rodders Association, JohnTroutner. The letter invites our club to participate in their indoor 3 day event Show and Shine. I haven't heard anyone wanting to leave their Miata for 3 days so we will be going Sunday, May 1st as a "day tripper" group parked together at the front of the building. We will be free to come and go as we please. We will be meeting at Barnes & Nobles at 8 am to caravan to Palmer. I prefer to simply represent and enjoy the food, the company, and other cars. But I am hoping that a few of you want to WIN!

Thursday April 28 10 am - 6 pm
Friday April 29 10 am - 8 pm
Saturday April 30 10 am - 8 pm
Sunday May 1 10 am - till trophies which is after 4 pm
There is Nothing Stock About a Spec Miata.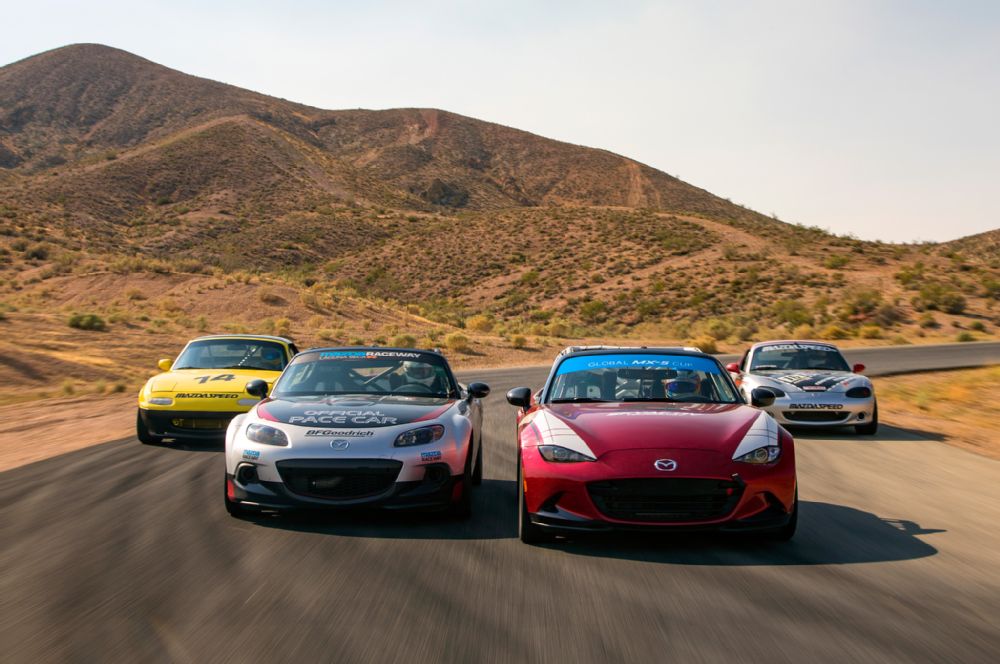 Reading all about Miatas on the Internet and found this generation picture of Spec Miatas. Just a reminder that more Mazdas are raced every weekend than any other marque. Is Spring here yet?
Happy New Year!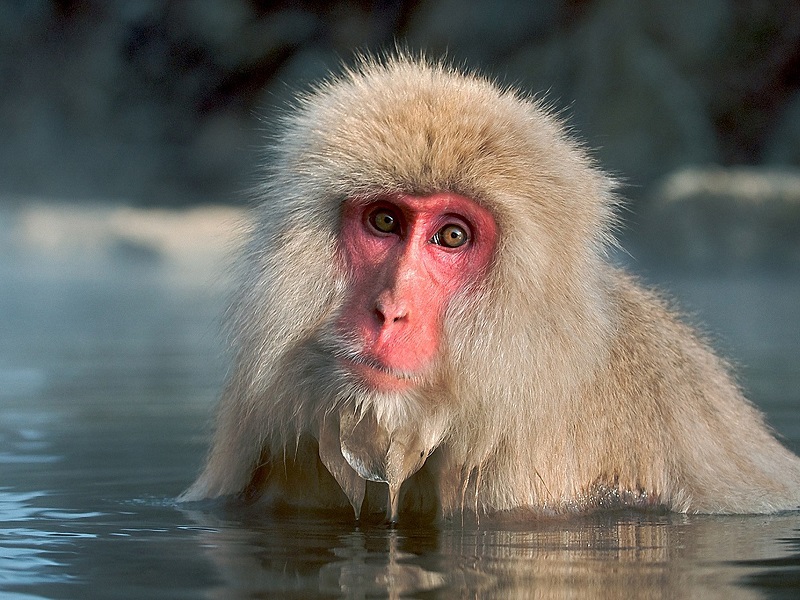 Everyone please have a safe and Happy New Year. Personally, my 2015 was awesome. The Alaska Miata Club was filled with new Miatas, new members, new projects, and new events. For me, a new to me house and a job promotion. Movies were amazing with more superhero films, Mad Max Fury Road, and Star Wars Episode 7. I hope your year was a good one and if not, maybe the year of the Monkey will be better for you. Peace!