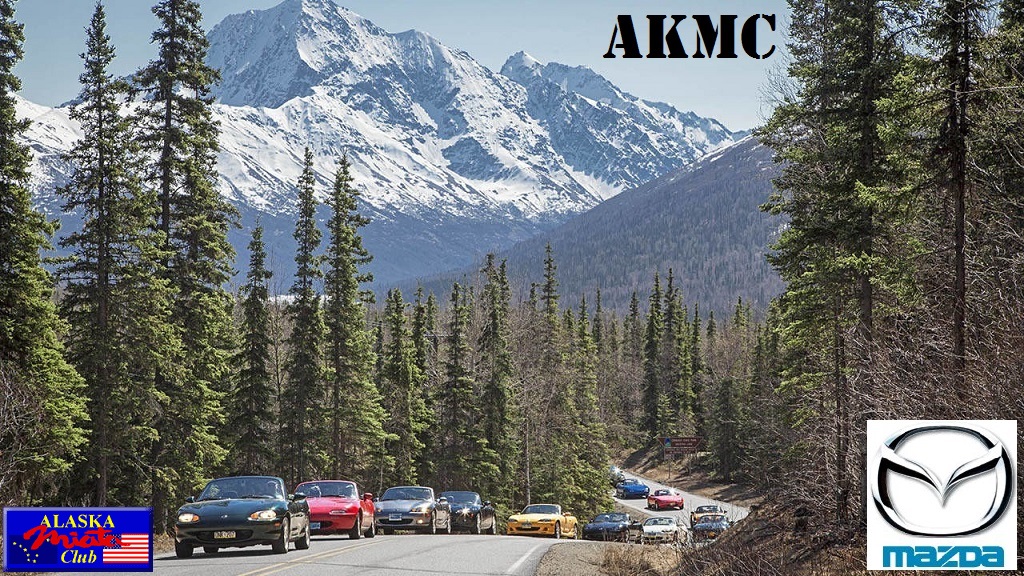 Happy Thanksgiving!
Thank you for providing us with the direct-port nitrous... uh... injection, four-core intercoolers, an' ball-bearing turbos, and... um... titanium valve springs. Thank you.
The FIATA or Fiat 124 Spyder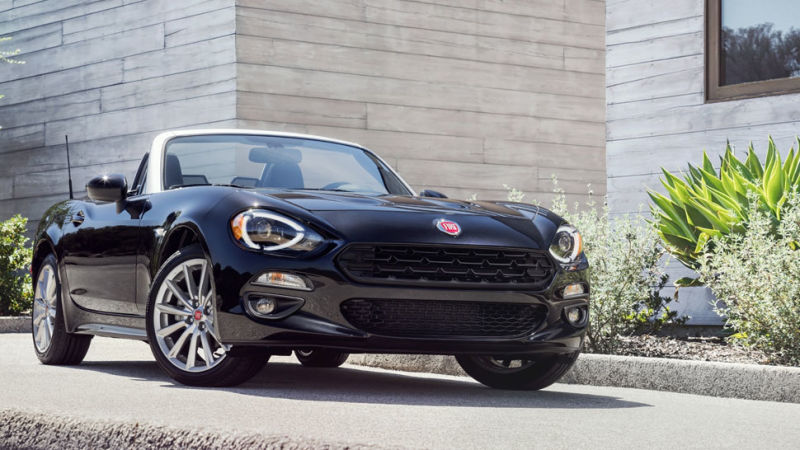 This was at the LA Auto Show. So, what do you think? Do you like the body restyle? From first impressions a lot of people actually like it. Also, the Fiat 124 heritage is a rich one. Check out this old ad for the original.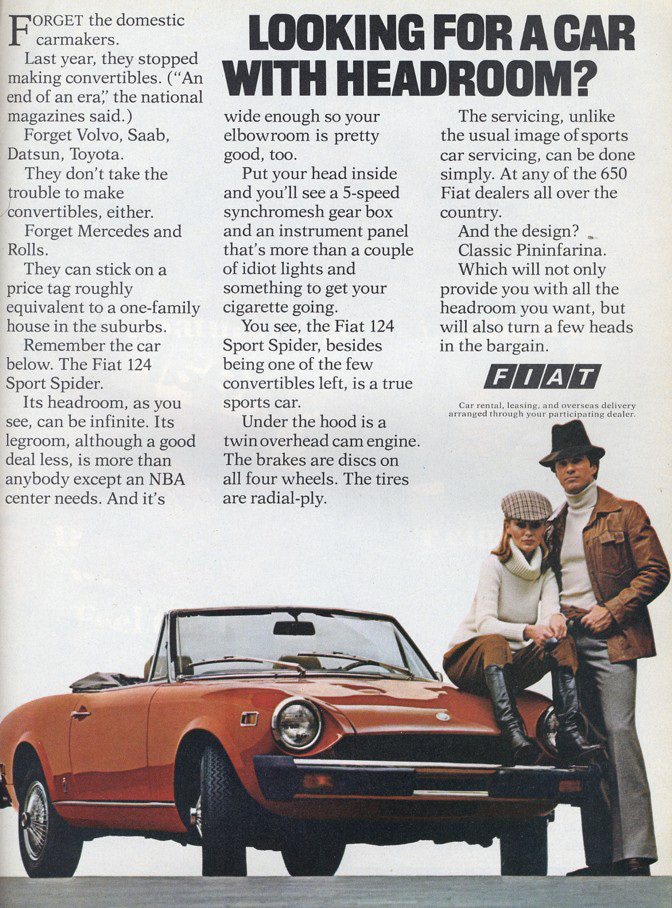 I have to find all the stats. I think it was a turbocharged 1.4 liter with 160hp and 184 ft./lb. of torque. They mention that it is 100 lbs heavier but I don't think it will be an issue as overall balance is probably more important. Also, how much the FIATA will cost will be a factor of how popular it will be with actual buyers. I think it will be a 2017 model and hopefully be available in the states.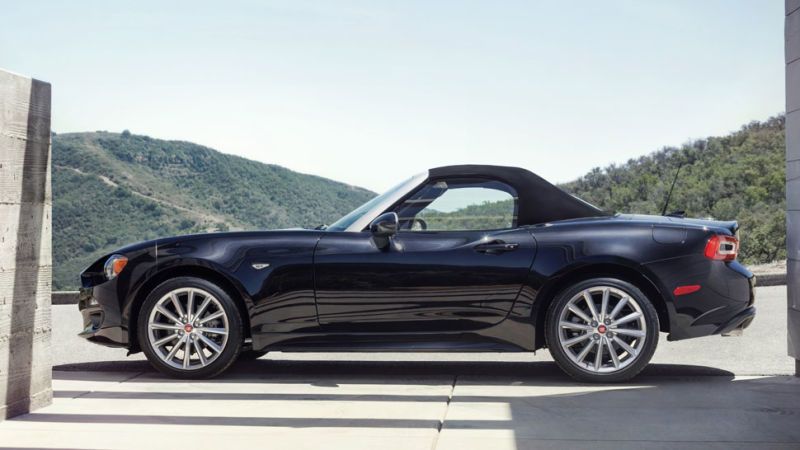 If it comes you will probably buy one from the same place the Fiat 500s are being sold. Will the AKEuros invite them to join? We will welcome them of course since it is basically an ND. I personally don't mind the FIATA, it probably just means we have more engine and parts options. Tell us what you think on Facebook and we shall see who gets one first in Alaska.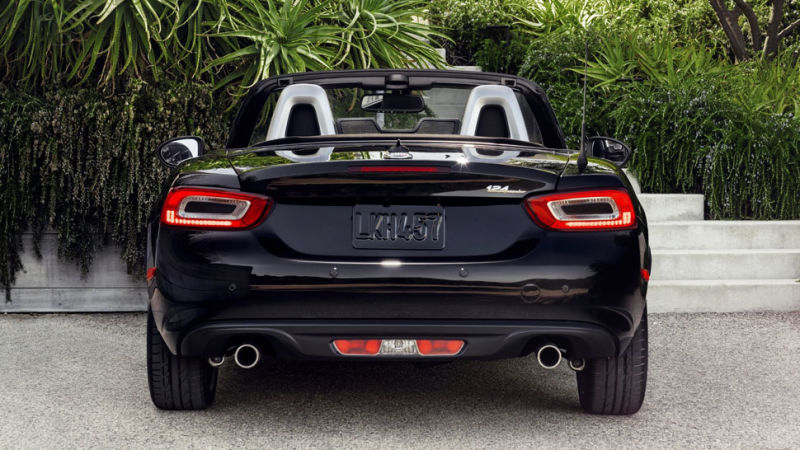 Happy Veteran's Day!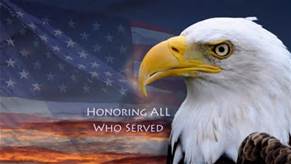 Freedom isn't free.
Happy Halloween!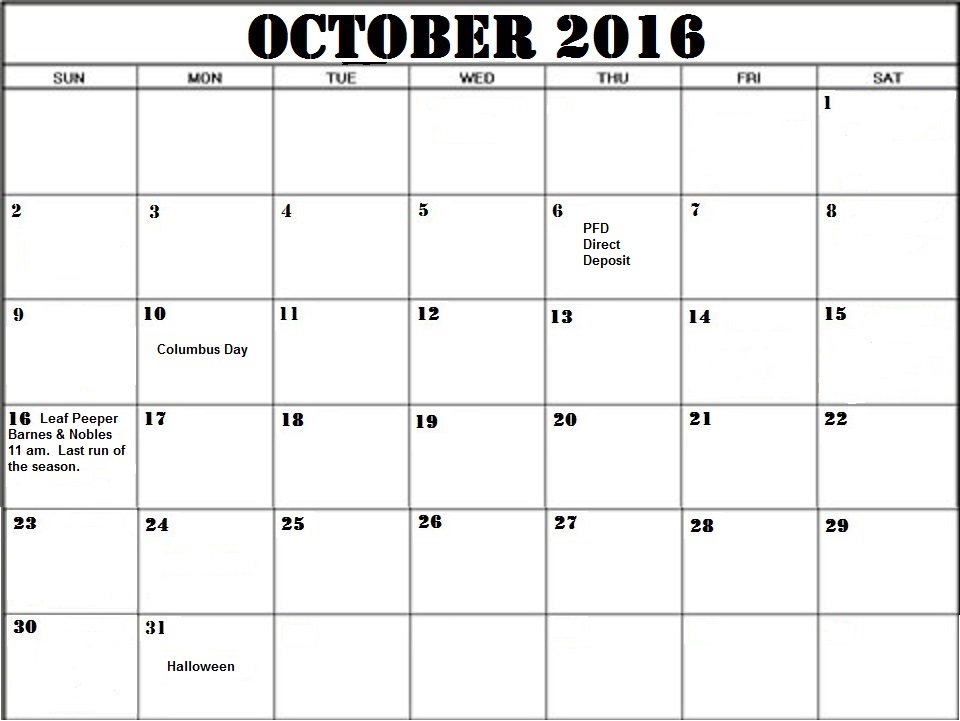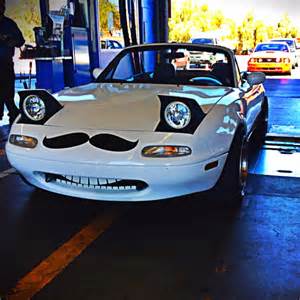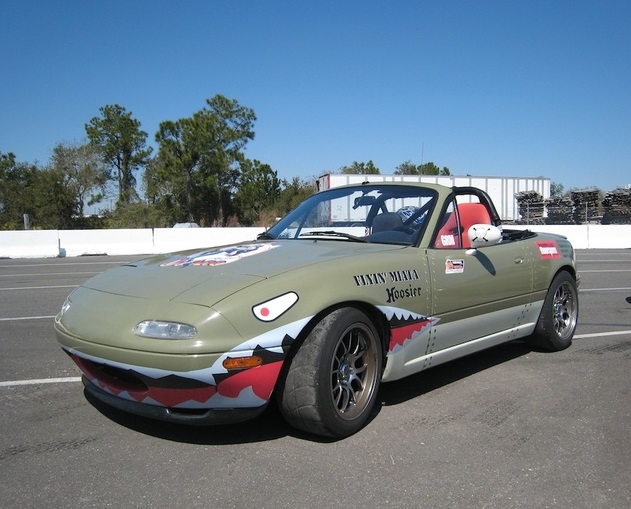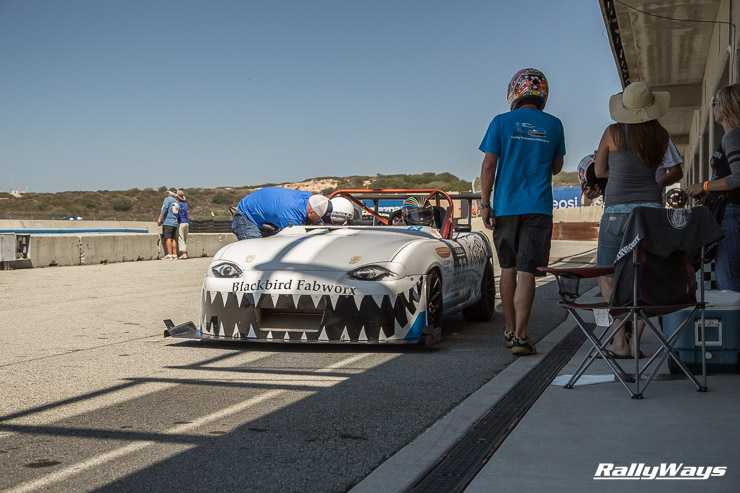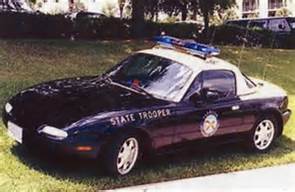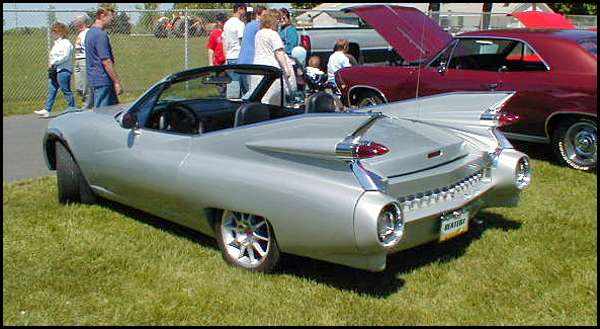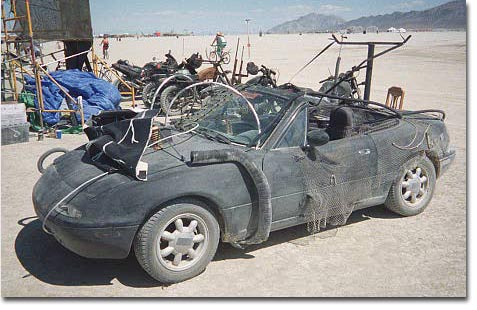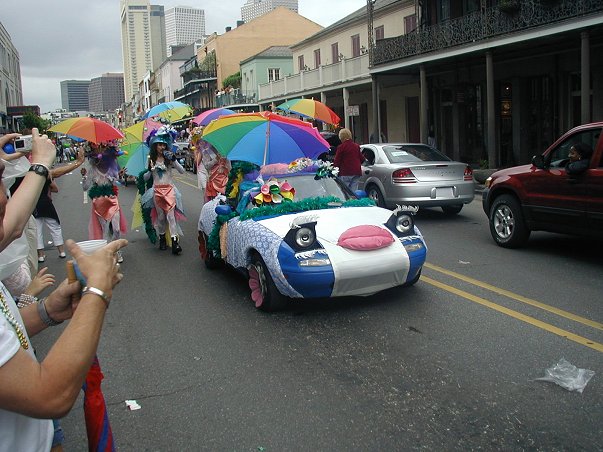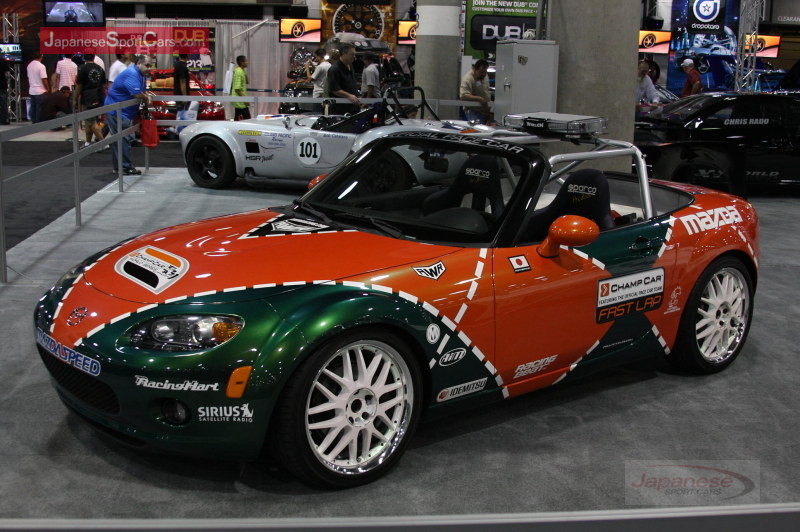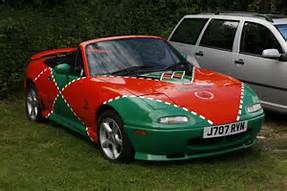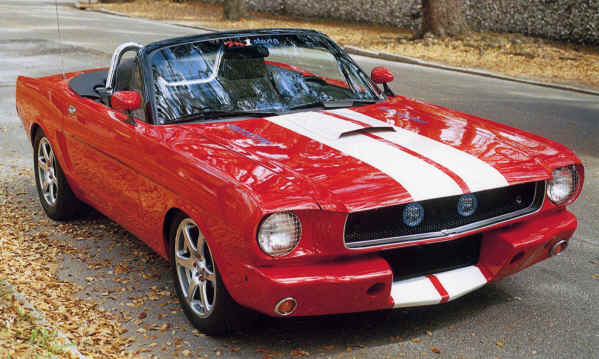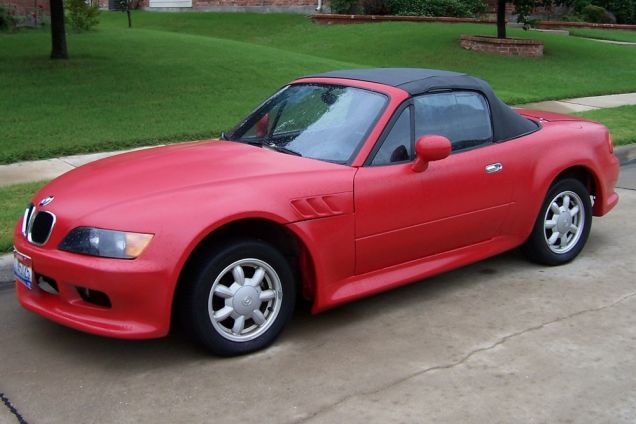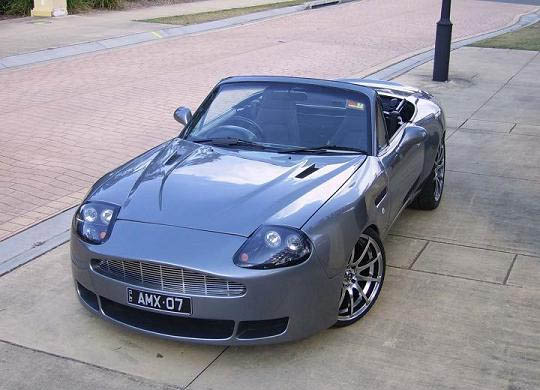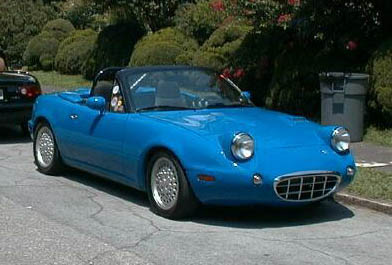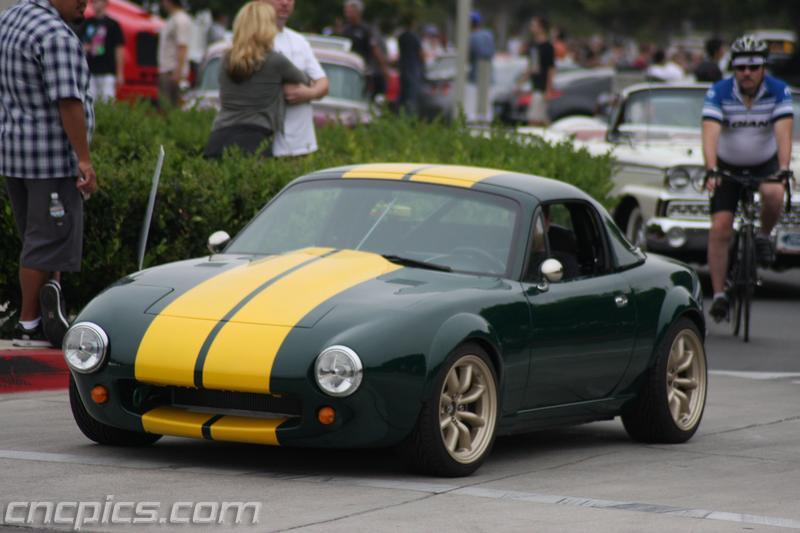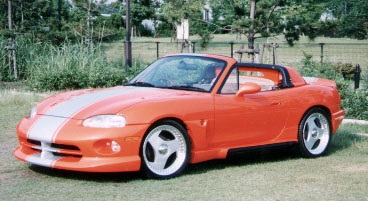 Everyone be safe and have fun.
Last Event Weather Canceled.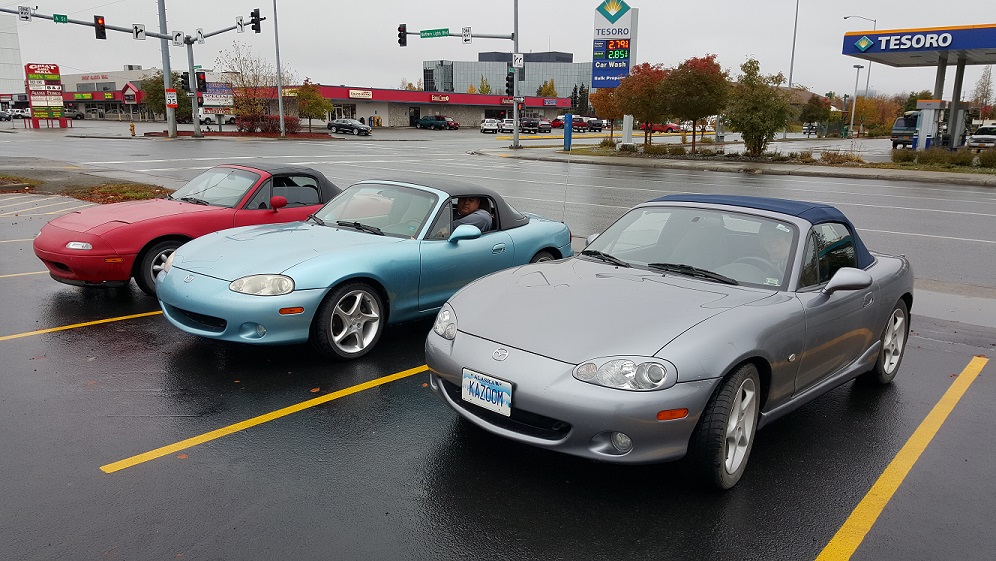 Thank you to Marilyn, John, and Mike for showing up at Barnes & Nobles. Too bad the weather wasn't cooperating. Special thanks to all the AKMC members that made 2015 a really memorable season. With new members joining and old members leaving we saw many Miatas changing ownership. I want to say hello to Len, Rodolfo, Tolga, Ramiro and say goodbye to Steve and Mike K. I hope everyone had a good time as we have pictures to show it. Stay safe and keep in touch over the winter. I hope to see and meet everyone next season. Peace!
Congrats to Kelby and Justin.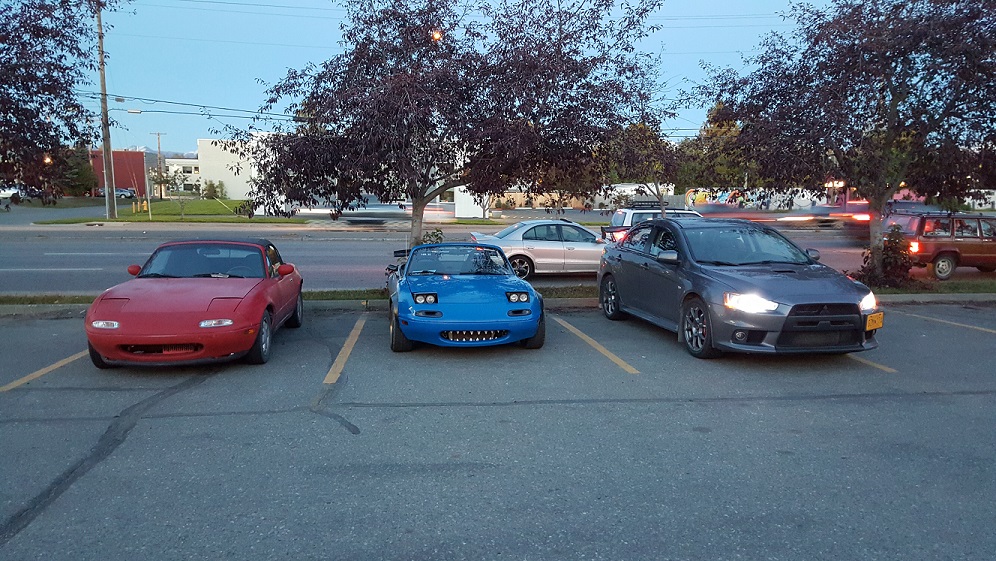 Congratulations to Kelby and Justin for their new jobs. This was a quick dinner no notice meet to Naruto for some Ramen. That is Mike K's dream car, the Mitsubishi Evolution 10 MR.
Meet Q-SHIP, the first V8 Miata in Alaska?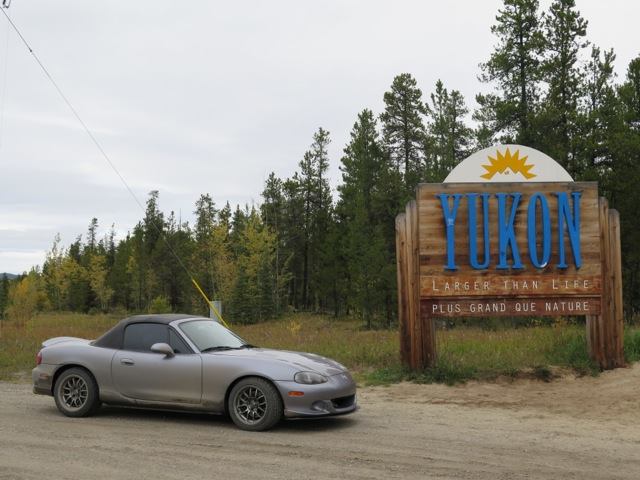 From Flyin' Miata Facebook Post. "Meet Q-Ship, the 525 hp V8 Miata we delivered to its new owner a couple of weeks ago, has arrived home. 3500 miles from Flyin' Miata to Anchorage, Alaska via the Alaska Highway. Quite an introduction to the car!"

I am not sure if it is the first V8 Miata in Alaska since people hide lots of great cars in garages up here. But it should be the fastest Miata in Alaska to date. Either way, I hope to meet the owner and Q-SHIP soon. Otherwise, seeing it cruise the city streets or at a car show will have to do. AKMC game, whoever tags Q-SHIP first gets a prize. Show me a pic of you tagging Q-SHIP. LOL!

Break In Run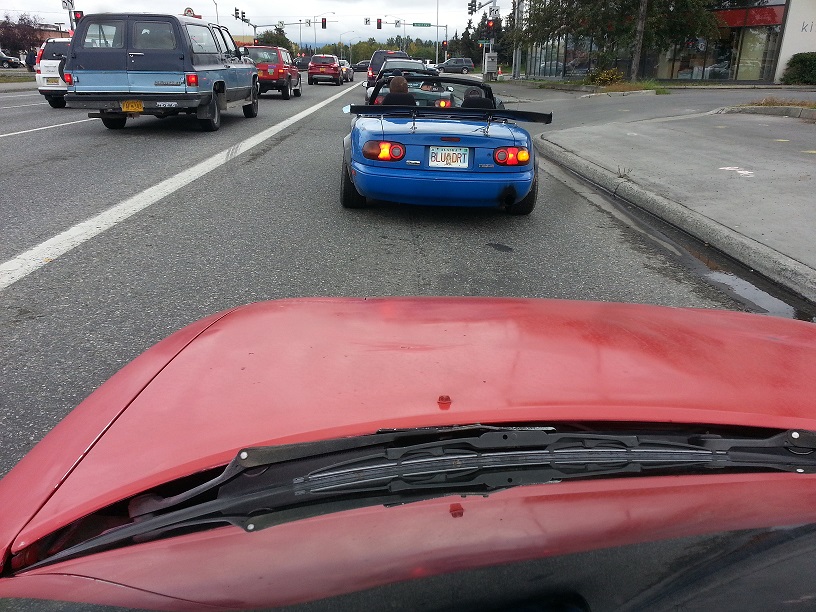 Kelby got BLUE DART back from P3 and asked if anyone wanted to drive to Portage Glacier to help break in his Miata. Many people were gone for the Labor Day weekend and a couple had their Miatas still in the shop. A few people had to work on Saturday. We got the 3 Amigos to show up and we were good to go.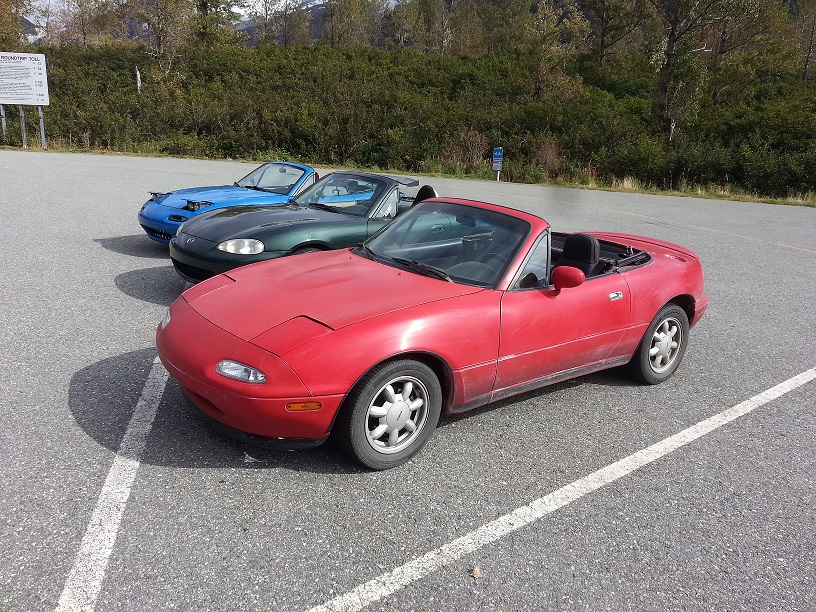 It was a spirited run and lots of revving through the tunnels. There was a bit of traffic keeping us legal most of the way. It was not that bad, even if someone was losing parts on the way. Thanks for John B, Kelby, and Mike for showing up. Kelby's brother rode navi seat. ESMERALDA, JHENG, and the BLUE DART looking and sounding good.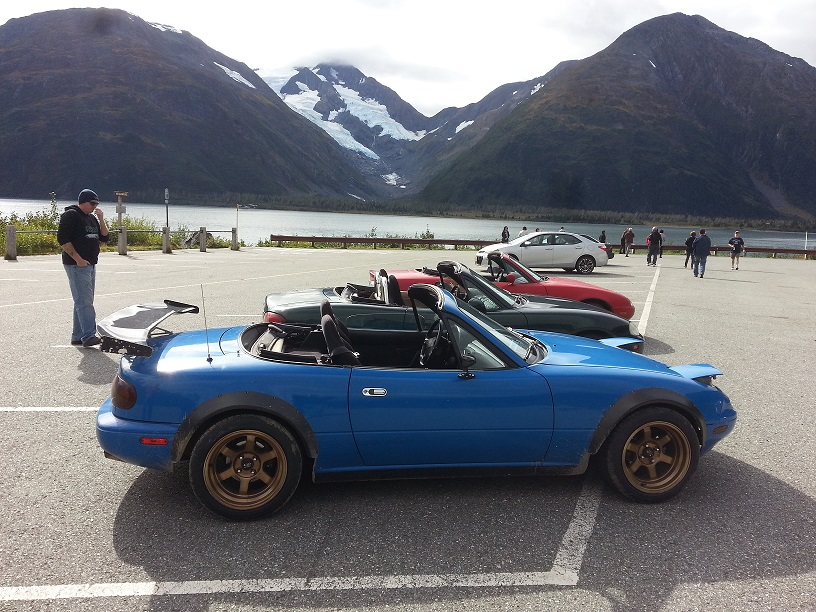 Monday, Third Time is the Charm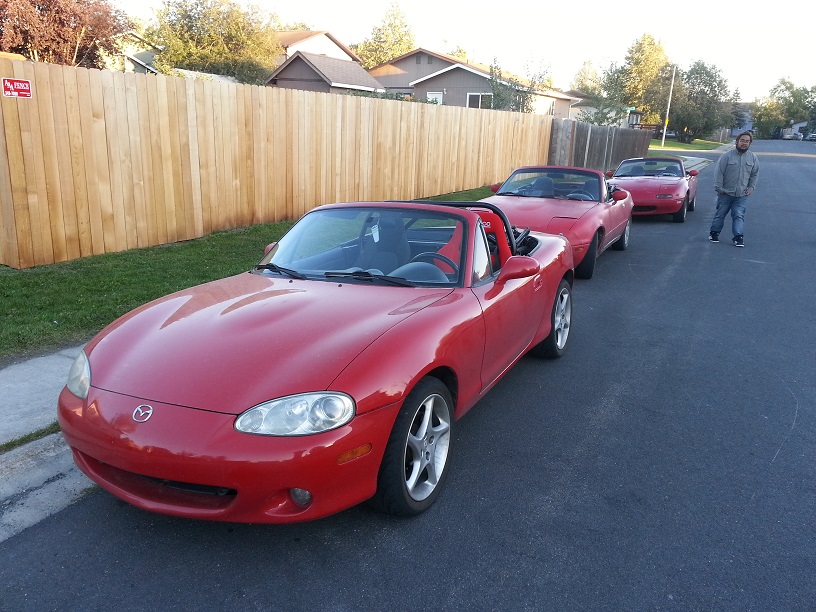 The sun was out but it was cold. I thought about the Miata weekend and how lucky I was to meet such nice people. I decided to check Facebook to see if I could meet yet another new AKMC member, Rodolfo since he had Monday off. I also called Justin to make it the 3 Amigos. Justin came over and we swapped turn signal lights. Rodolfo showed up in his red NB with a roll bar and racing seat. I gave him his AKMC coin and stickers and just talked and took pictures of all the red Miatas.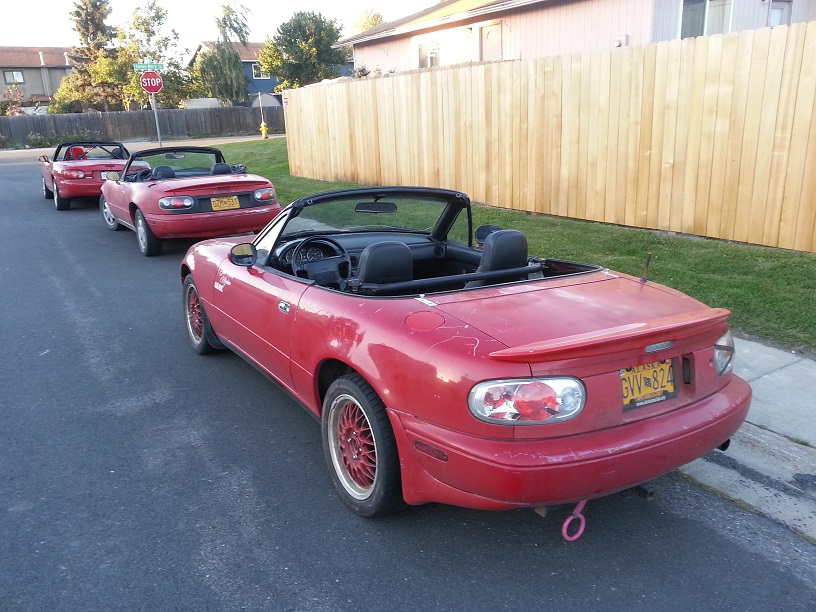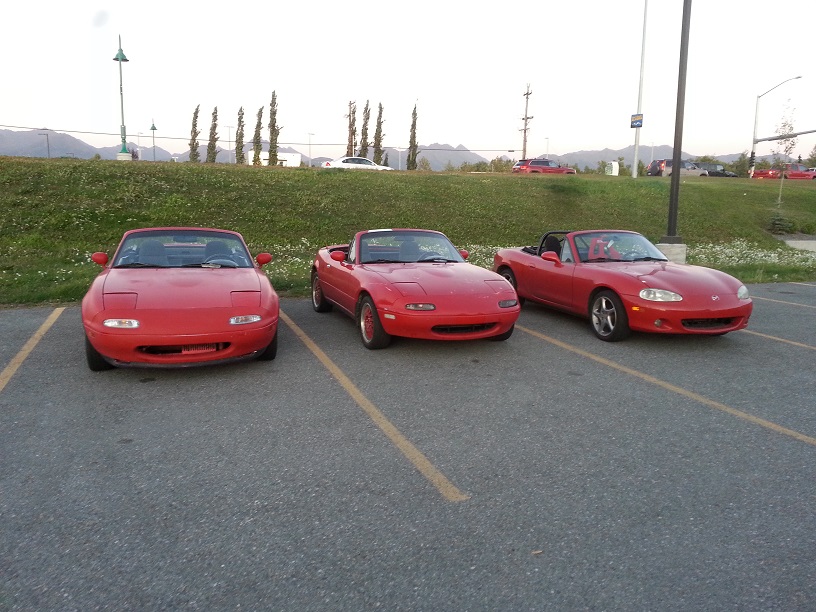 Time went by quick as we found ourselves getting cold. As we were saying goodbye I got a call from Kelby and that the BLUE DART was back. This of course, changed everything. We went to IHOP for some dinner and hot chocolate. John F was also able to stop by to say hello in his Teal NB.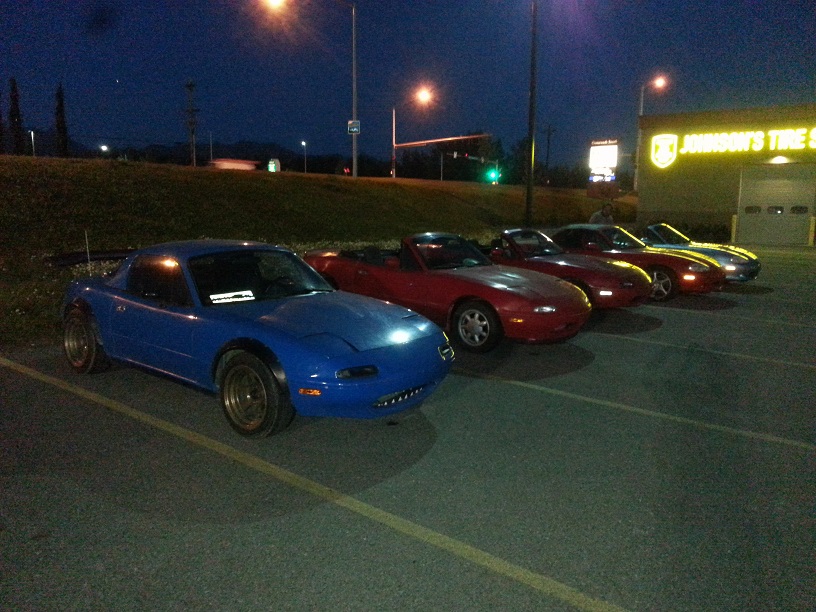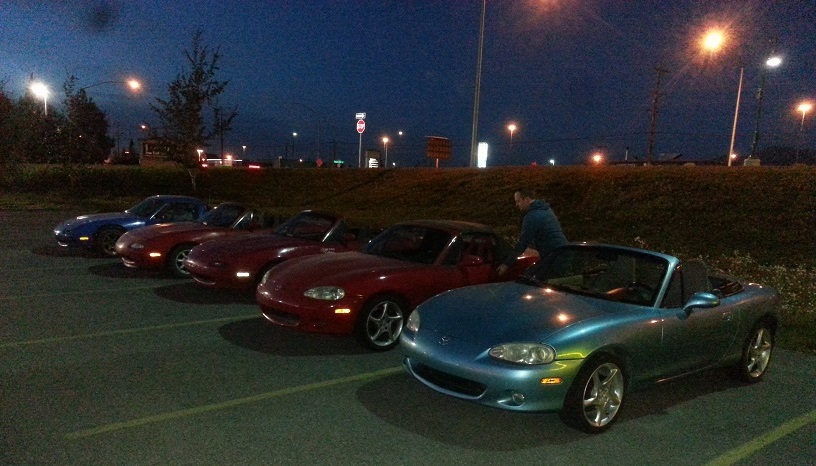 Sunday, Miata Spoiled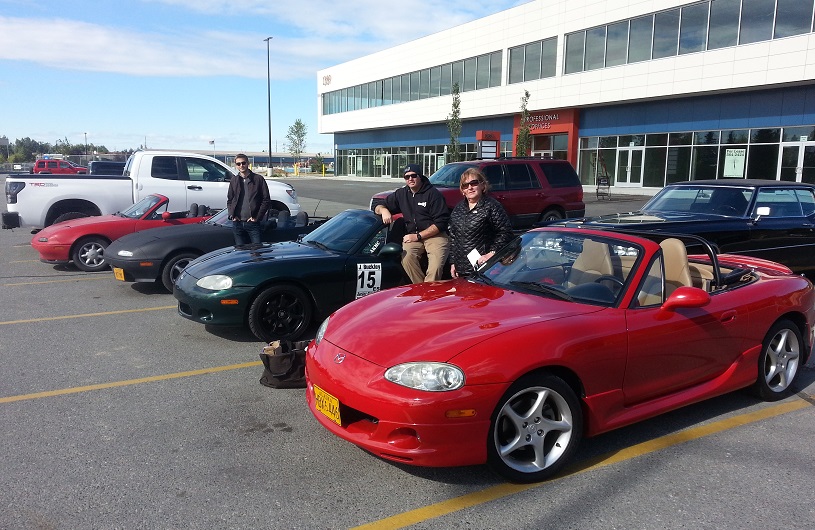 The weather was better but still a bit windy. Even more people were going to the fair. Facebook was buzzing and Len, a new member wanted to meet some members. We set up a meet to talk and give her some AKMC swag. In 2 hours we got 5 Miatas at Huffman CARRS.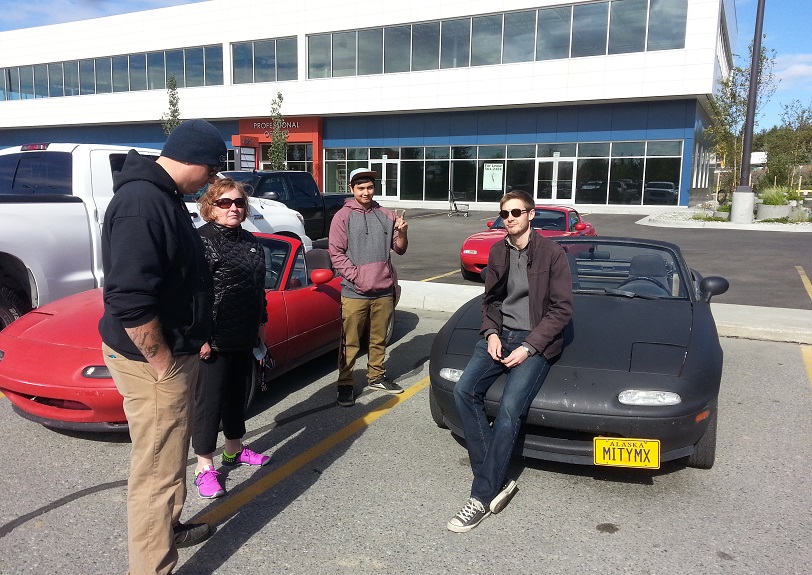 John wanted to go for a drive and suggested Girdwood and lunch at Chair 5. I asked Len and she was game so I went to make it the 3 Amigos. Justin and Mark had other plans.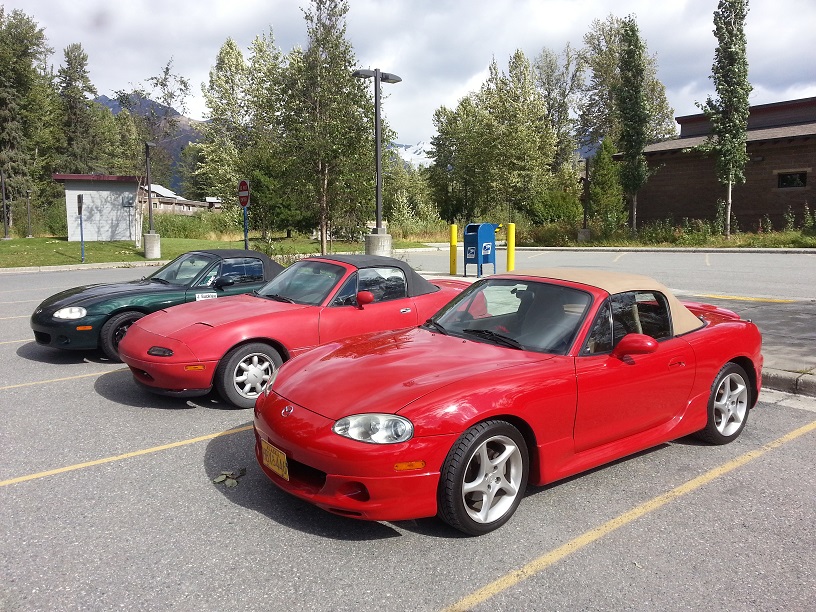 Saturday, Unofficial, No Notice Run/Meet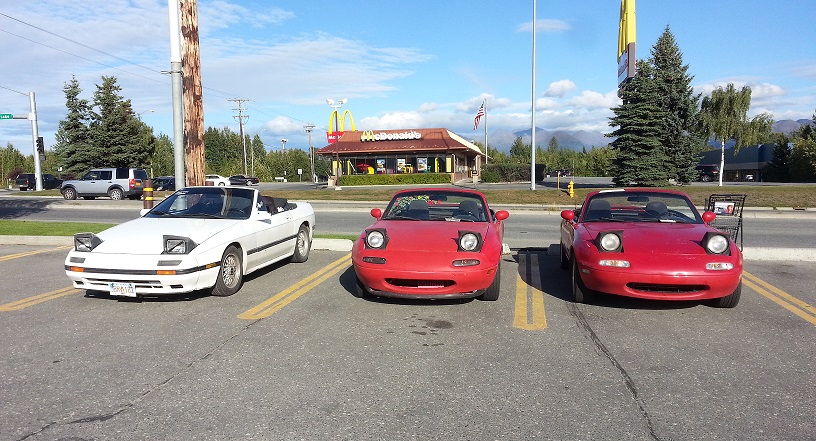 It was a Saturday and the weather isn't all that great. It is windy and the sky is grey. It is Fair Time so many people are flocking to the yearly event. Me, I was to rest and relax after a hard week of work. I got a call from Justin, he wanted to take a look at the turbo set up and swap some rear lights. He drove up with Chris in his convertible FC. After we looked at the turbo and gave him some stuff we decided to go for a run and eat dinner at a local Chinese restaurant. On the way to the restaurant we met up with APD on the street as we were cruising. Took a bunch of pictures.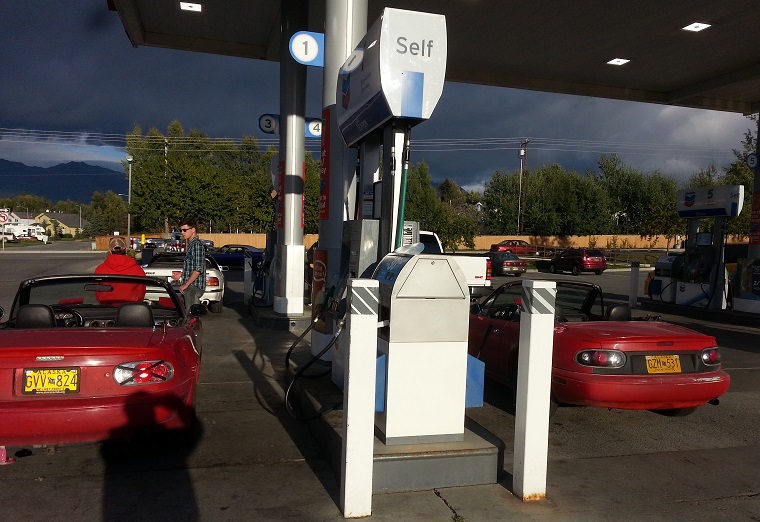 After dinner we filled up our rides at McChevron. We finished out at Kincaid park trying to dodge the dark clouds. After the meet you could already see the rainbows forming.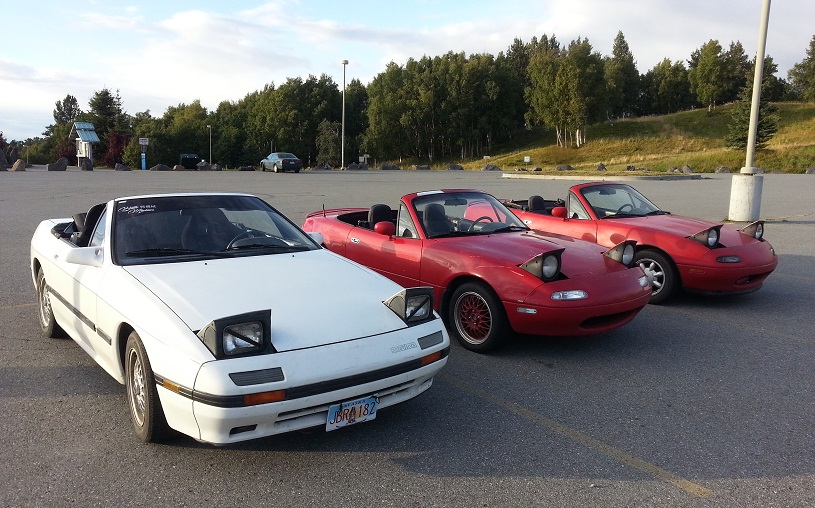 Long Rifle Lodge Run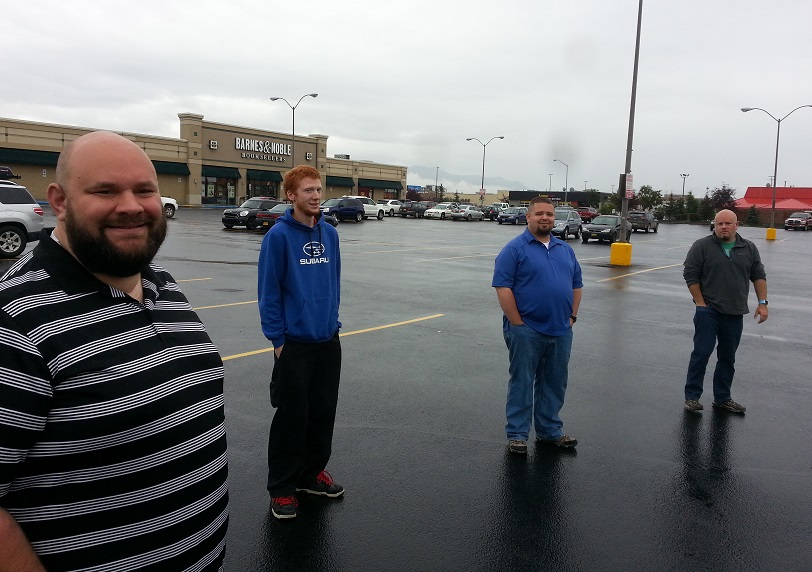 The weather was terrible but Chris already called that he and Nate would be a little late. It didn't take long when a brand new Soul Red ND parked next to me. It could only be Cyder who was also ready to go. The last surprise was Davin in his bright blue NB. Looks like everyone was game. It was clear that these crazy AKMC members were up for a drive regardless of the weather. Or was it the pie at the lodge?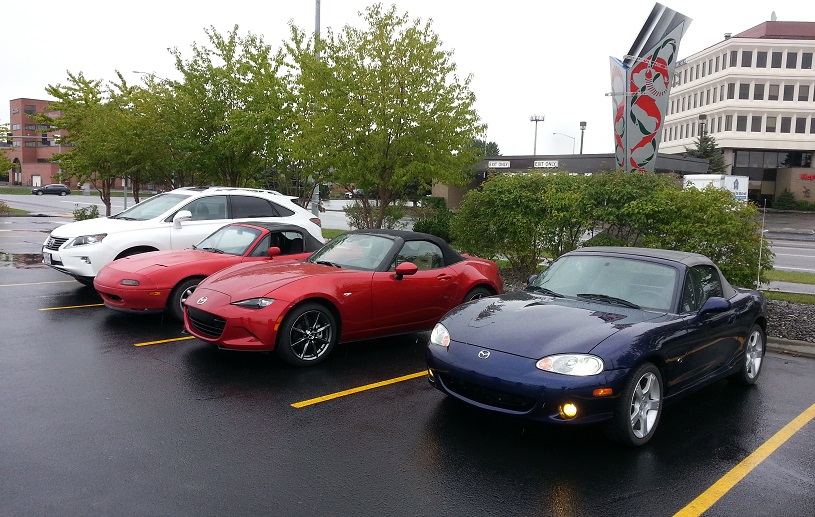 Hope Run 2015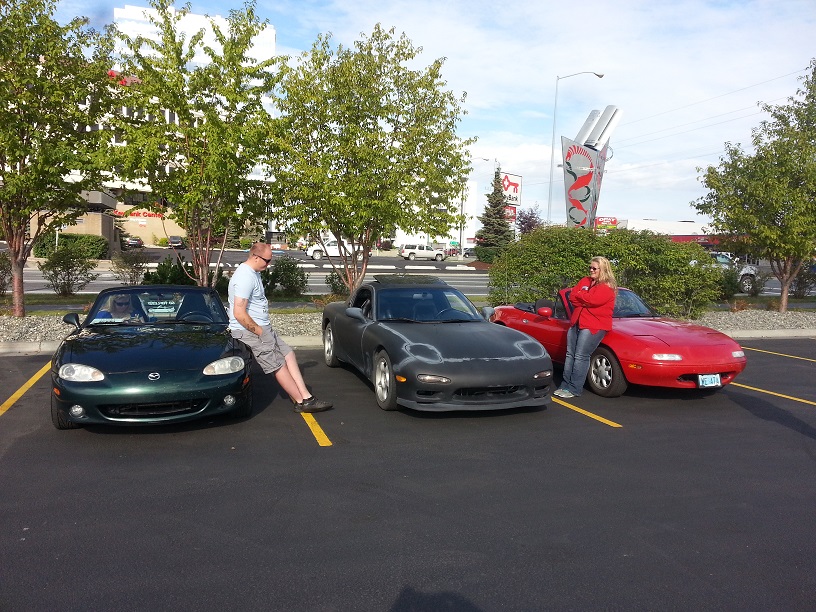 The weather wasn't looking that great and ESMERALDA with John and Kat waited with me to cancel. We had been in this situation before, not having the needed 3 cars to start an official event. Lo and behold MAUDA came by with James and Karen five minutes before. It was now go time and the 3 Amigos were back! We took a quick picture and let John lead us south.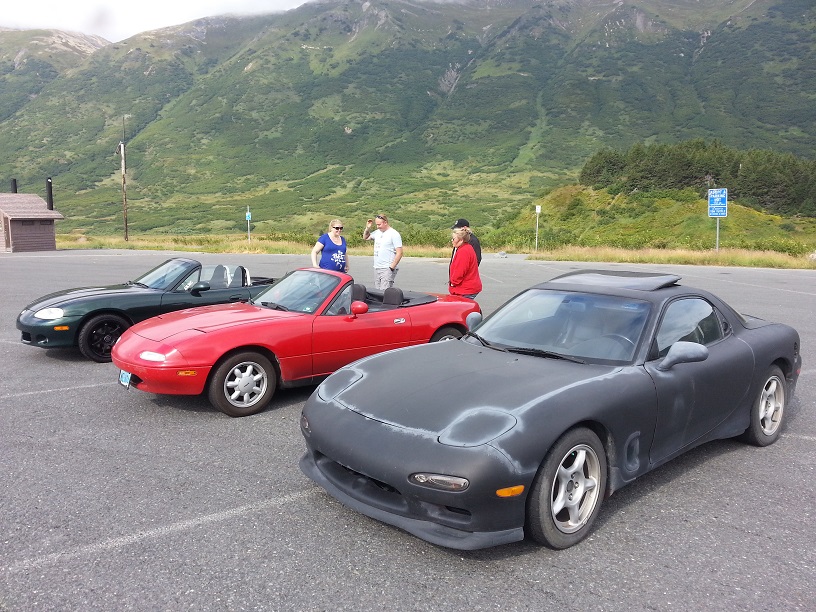 AKMC cars present were ESMERALDA, MAUDA and FD. John and Kat, James and Karen, and Mike. Well, it was smooth sailing all the way to Turnagain Pass where we took a quick break. It was windy and a bit chilly. The last 15 miles to Hope was pretty good until we caught up to some cars. Boo.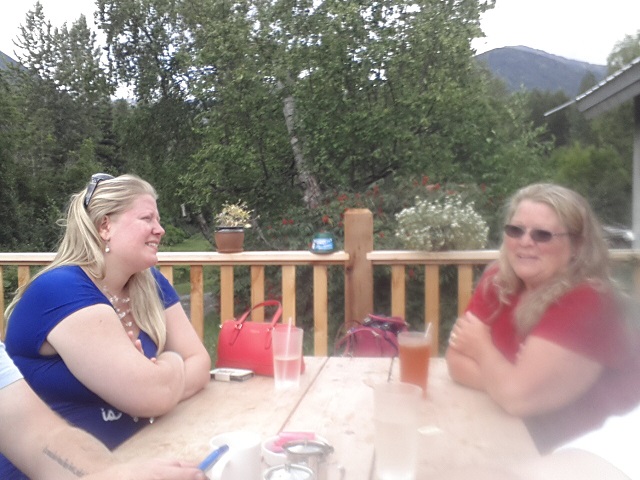 When we got to Tito's Discovery Cafe it was packed but they had room outside. Since, not one drop of rain was seen we ate our lunch and had some pie outside. Afterwards we broke off our separate ways on the way home. John and Kat were gonna cruise some more and James and Karen were gonna take more pictures. Mike, well, he was gonna rest his busted up body some more. See you all on the 16th for the Long Rifle Lodge Run.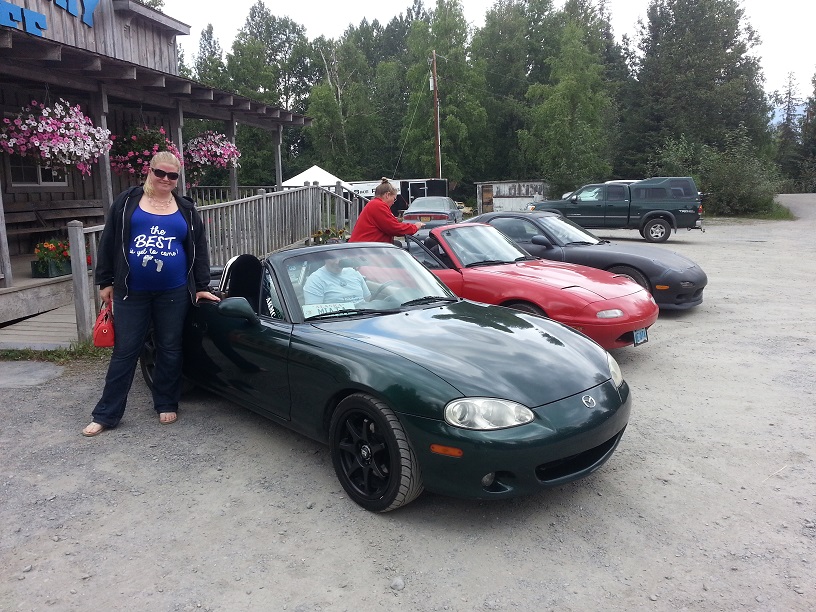 Seward Run with Chris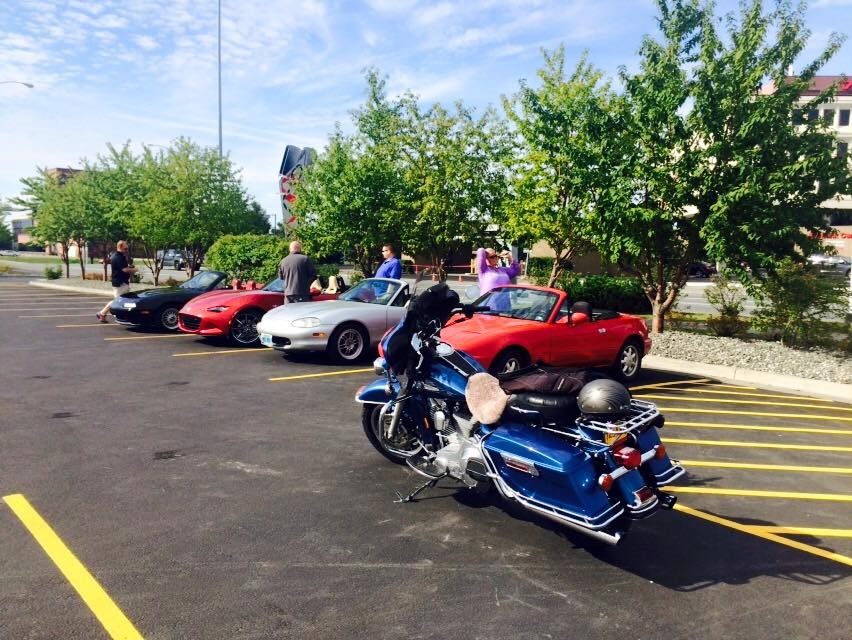 The weather had been awesome the last five days. Anchorage broke 2 records over 70. Chris wanted to cruise CONNIE, and he wanted to cruise far, with no notice. He only gets 1 day off and he was gonna go for a drive. So, a quick post on the Alaska Miata Club Facebook group page and he gets 3 more miatas and a Harley Electroglyde.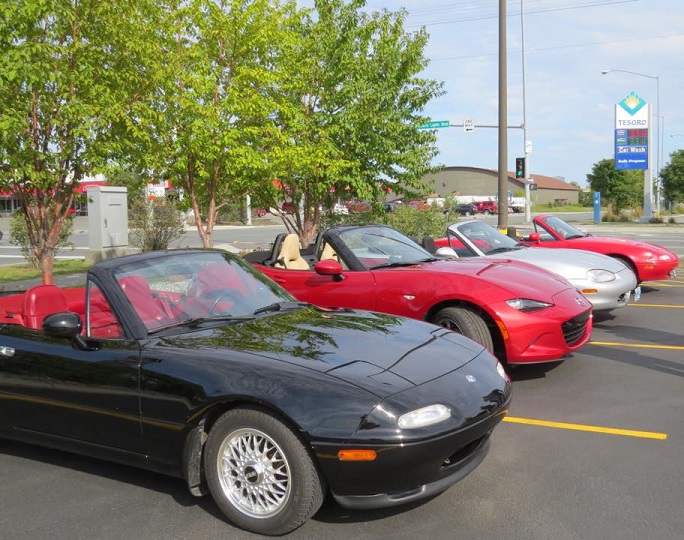 Miatas present were VAMPR, GENERAL LEE, CONNIE, and MAUDA. Kevin, Cynder, Chris, Nate, Karen, and Jim all had a wonderful trip with no delays.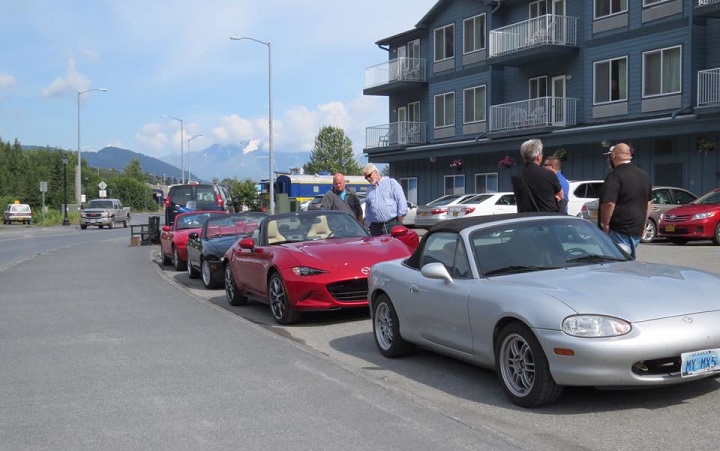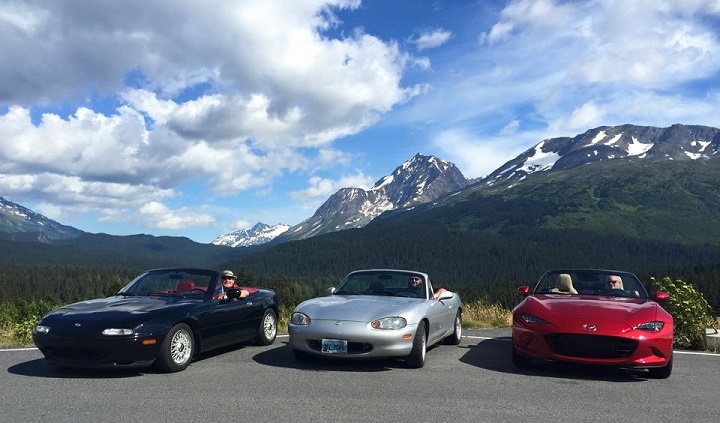 ND at the Jay Osfthun Car Show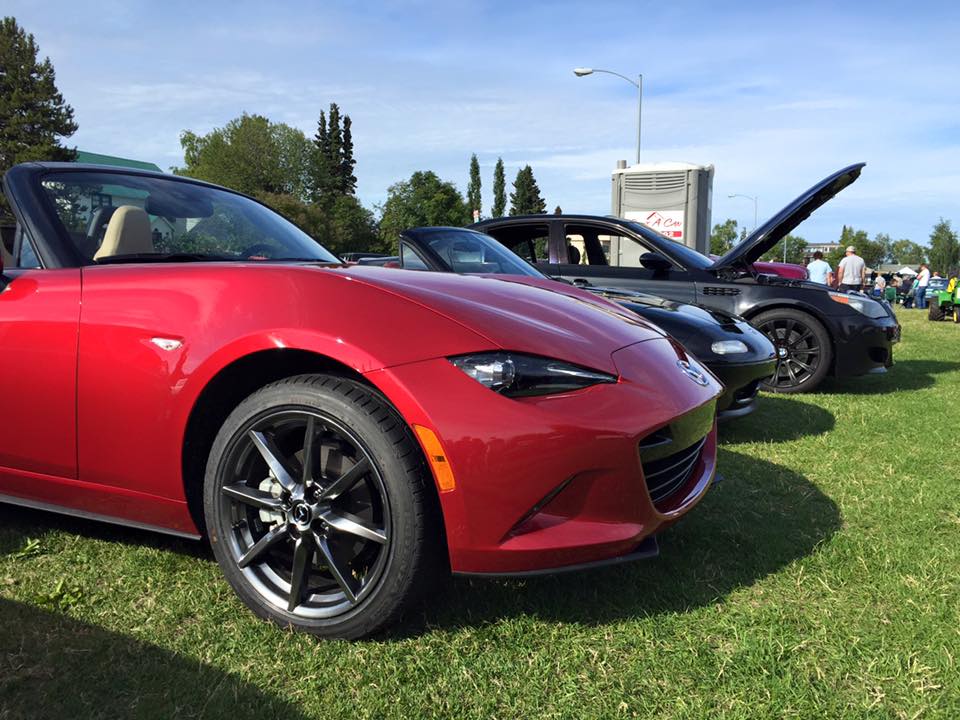 The first ND in town and an 93LE represented Miatas at the park strip car show. They parked with the British Sports Car Club and were looking pretty good, nice and shiny! Afterwards, they joined up with Chris for a jaunt to Seward.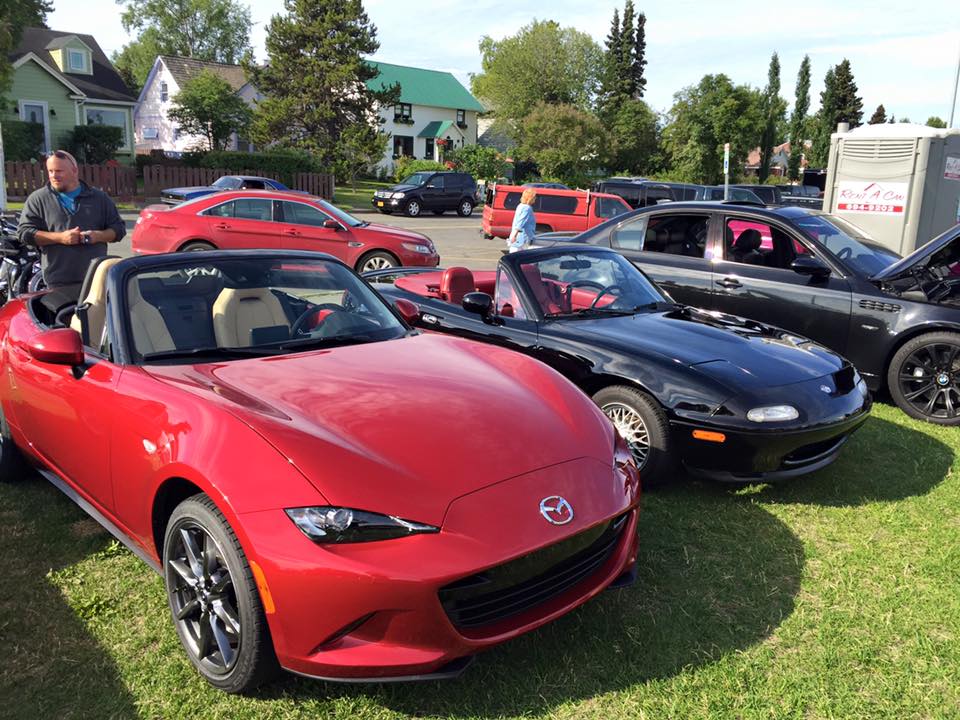 First VTC/AKMC Meet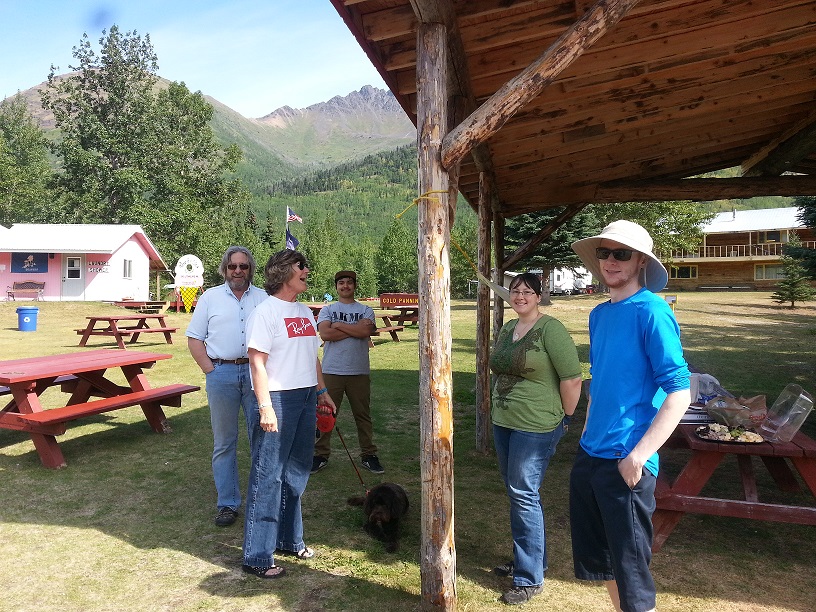 Thank you for all those that came out to another AKMC historical event. This is the first time we had a joint meet with another car club. Usually, we accidentally run into other car clubs that had the same destination idea. The weather for the joint event with the Vally Trash Cars was awesome. The spread was good as it was more than needed, fried chicken, sub sandwiches, ham and cheese plate, with sides. Drinks were provided by Davin after his wife challenged the entire group with brand new AKMC coin. Thanks Davin! Hello to Bob and wife.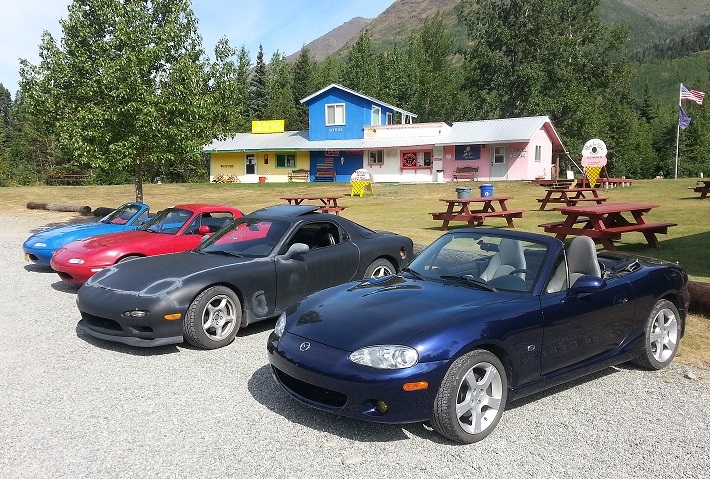 The Valley Trash Cars (VTC) is a local car enthusiast group located in Alaska's Matanuska Valley. Any and all vehicles are welcome as they pride themselves being a diverse car club culture. They are laid back and provide a fun, safe, and family environment for all to enjoy. Point of contact for VTC is Kelly and Mike. You can look them up on Instagram, Facebook, and the internet.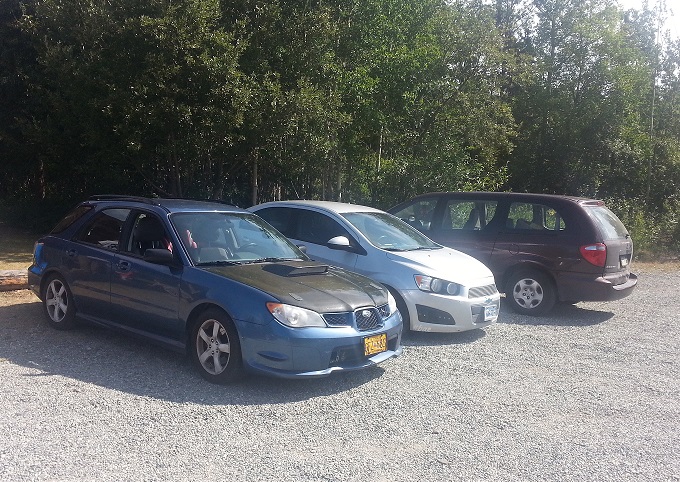 Surprisingly, we outnumbered the VTC but still had plenty to talk about. The company was great as topics about car clubs, memberships, and even car club drama. Car people are the best but both clubs were short due to all the other things going on elsewhere in Alaska. I passed out AKMC coins and a bunch of Mazda swag to everyone who showed up to commemorate the joint event. We had two new AKMC members, Bob and wife with their 1992 Mariner Blue NA. We hope to have a better turnout in the future. I will let Kelly think up the next VTC/AKMC joint run for next year. Special thanks to Kelly for reaching out otherwise this would have never happened. Peace!
Social Dinner at Moose's Tooth with the Canadians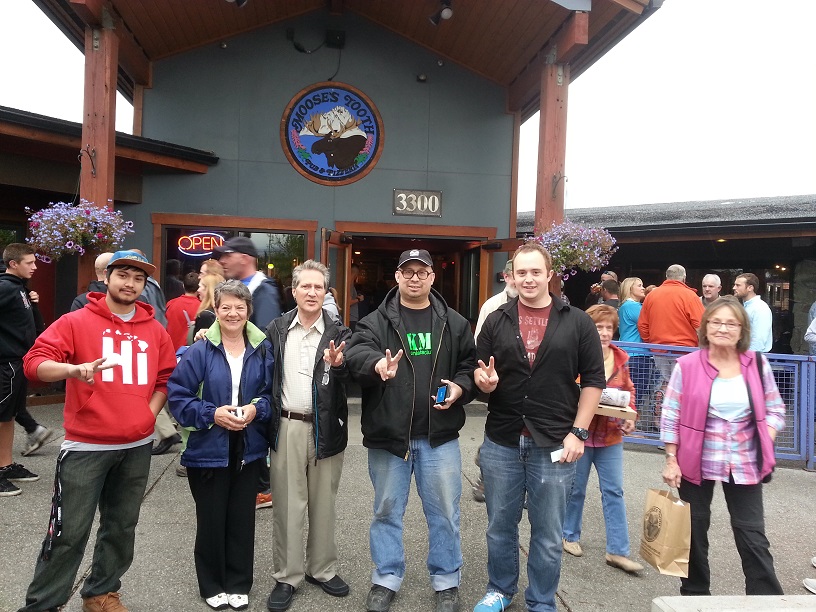 First of all, let me apologize for the long wait at the Moose's Tooth. It is a lesson learned and will never happen again. Maybe I should have figured out why we never get to park the Miatas together. Miatas that were present included ESMERALDA, CONNIE, 91 BRG, Red NA, Teal NB, and ROSIE. That said, thanks to the AKMC members that waited patiently with the group and got a chance to meet our guests Steve and Majella from Canada. They drove their 1991 BRG from Vancouver. We definitely had the chance to talk Miata for at least an hour.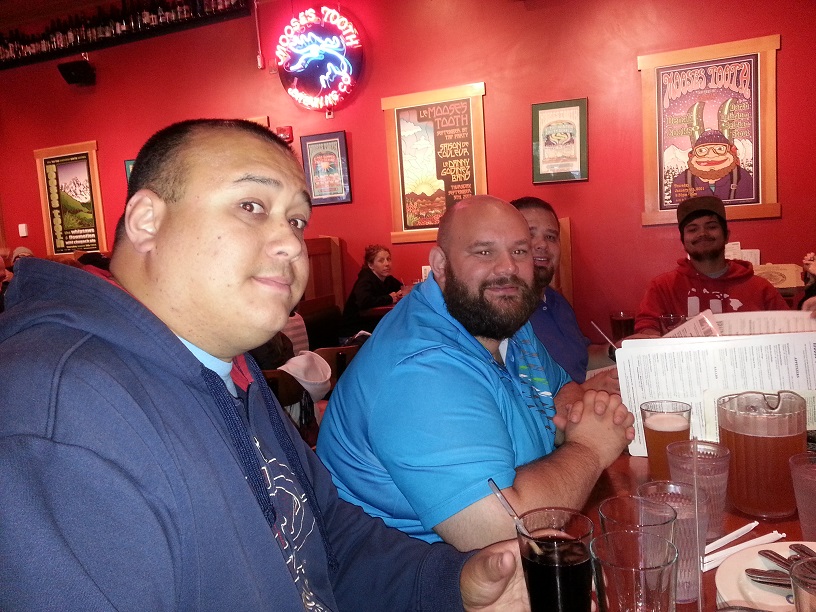 After getting our seats we ordered our drinks. We ordered Apple Ale, others tried specialty beers, and root beer. Thanks to Chris and Nate, and John for choosing the appetizers. Apparently, our server was my sisters ex. LOL! What a small town. I love Anchorage. We decided to order three large specialty pizzas, the Seafood, the All American, and the Brew House Favorite.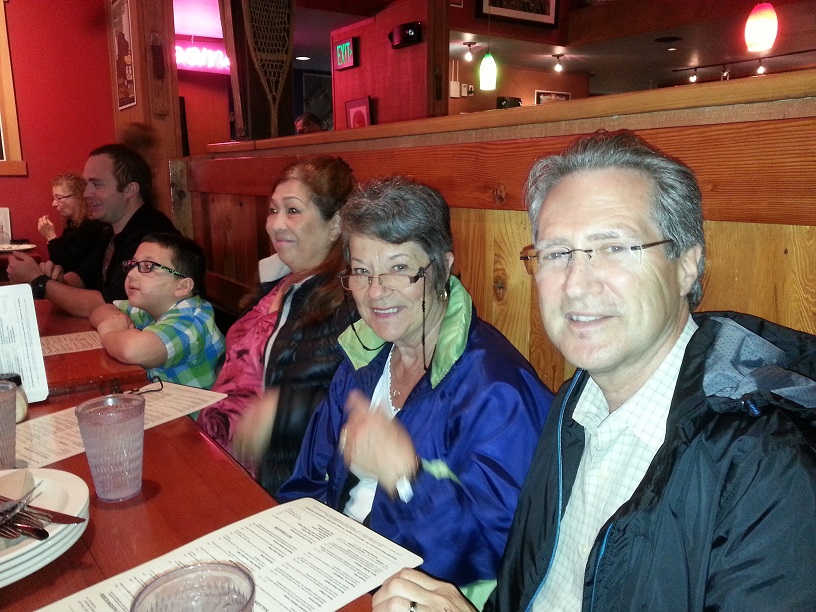 Meet Steve and Majella, retired couple from Newfoundland, Canada. They plan and travel long driving trips in their BRG BABY then store it continuing the journey after flying back home. Sounds like a great plan! From Newfoundland to California, to Vancouver, to Alaska. They will be storing their BRG BABY at a local storage facility in Anchorage until they figure out their next destination. Once again, I know why I love Miatas so much. You get to meet wonderful Miata people from all over.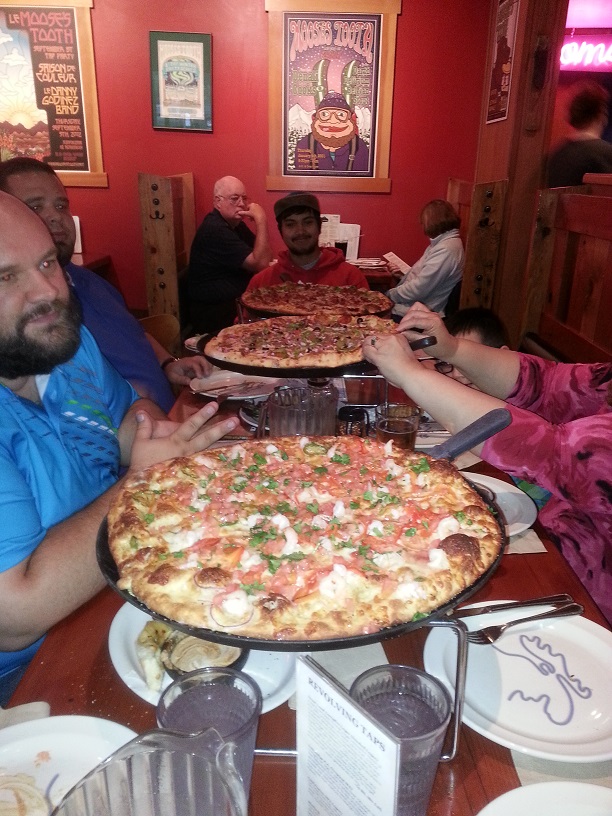 The spread. So, finally eating and more drinking with everyone feeling much happier. Out of no where, Steve challenged the whole table by tapping his new AKMC coin. It was crazy! Unfortunately, Chris left his coin in CONNIE. Special thanks to Chris, Nate, John, Joshua, Kelby, Justin, my mom, Steve, and Majella for having a wonderful social dinner. We also met Kazue, Mike K, John B, and Cory who were there with family or friends. Lots of Mazda swag was passed out to all. We hope to see you at the next joint event on July 25th at Eklutna with the Valley Trash Cars (VTC).
They're Here.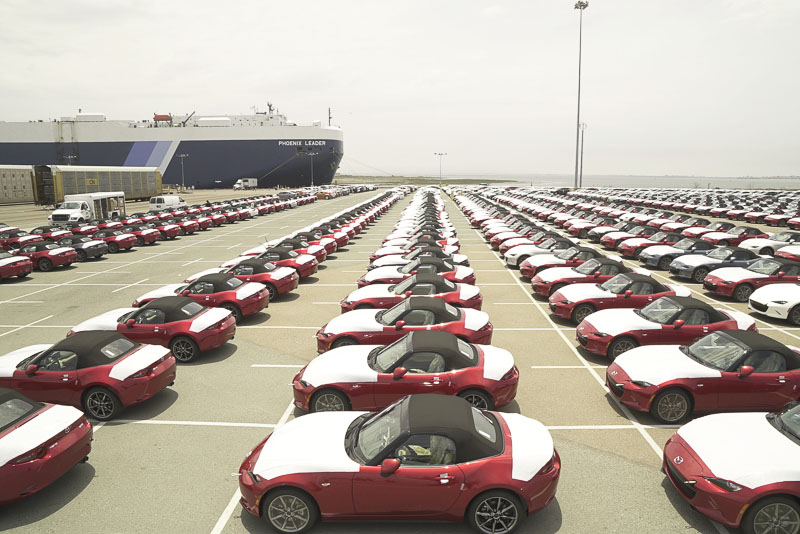 One small step for Miata. One huge step for Miatakind. Ha ha, look at the few white and gray ones.
2015 Midnight Sun Fun Run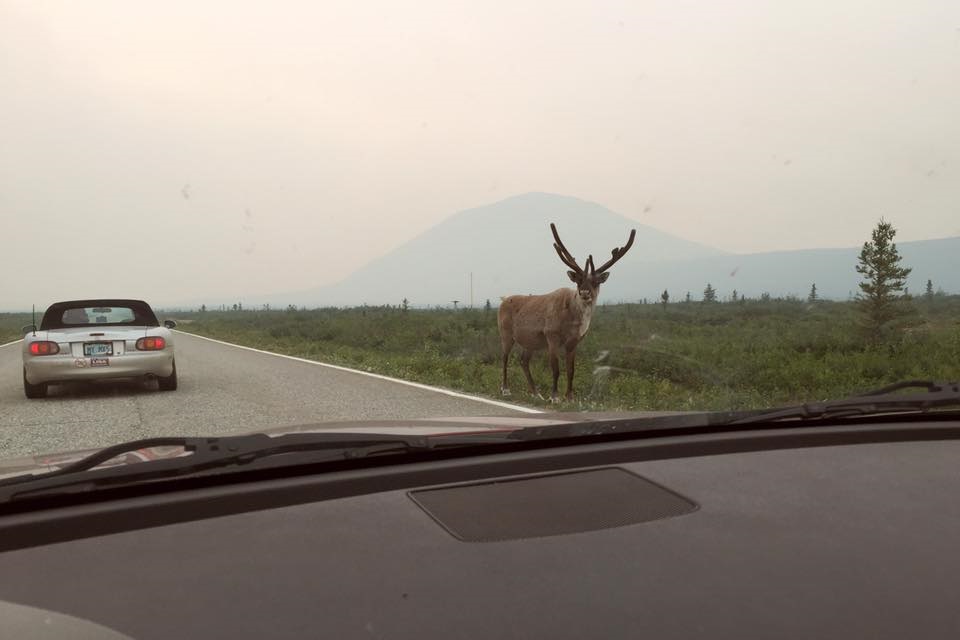 Alaska was on fire, literally. Chris and Cynder would not be stopped going to Fairbanks for a hardcore Midnight Sun Fun Run. There was only two of them but maybe someone on the Fairbanks side would join them. After trying to contact everyone it seemed that no one was there to meet them. Too bad, maybe next year. Looked like they had fun in the curves and put on some highway miles on CONNIE and SEAMUS. Special thanks to Chris for hosting an event while I was away. Picture credit to Cynder.

AKMC at ATC Car Show.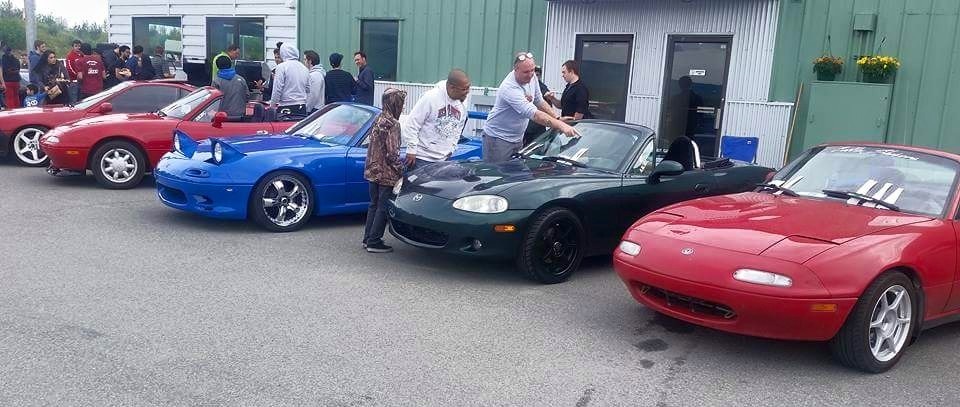 The AKMC tries to represent at local car shows to promote the club. I haven't met any members who actually participate in car shows with a Miata but try to schedule an event to see if anyone is interested. Usually, I schedule the KOOL Cruz and the big one at the Delaney park strip. This time AKMC member John paid the entrance fee and gave some AKMC stickers to entice AKMC members to represent. I see a total of 4 Miatas, did you guys ask the other two to join up? LOL! I hope you guys had fun. Special thanks to John for hosting an event while I was away.

2015 AKMC Anniversary Run.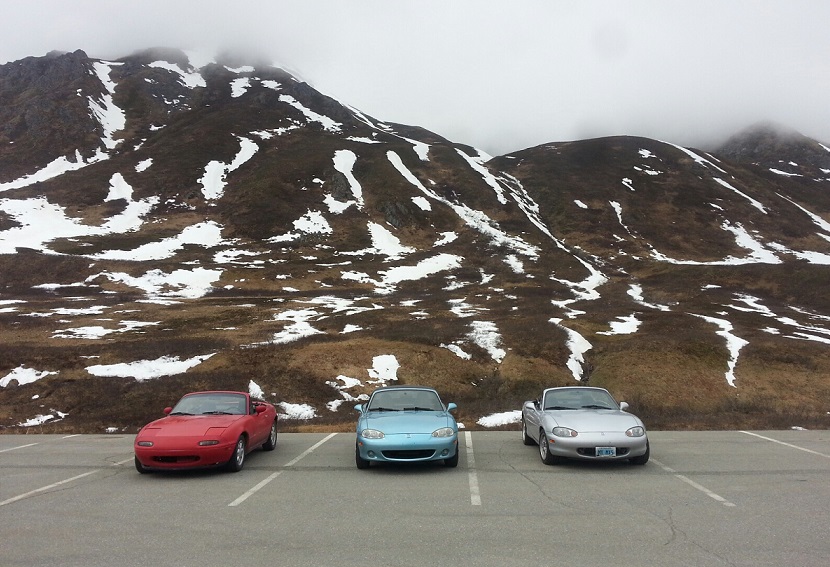 It was an overcast Sunday morning during the Memorial Day weekend. At Barnes & Noble parking lot only 3 Miatas showed up. CONNIE with Chris and Nate, APEX with Mike A and Breeana, and JHENG with Mike and Jenelle. We passed out the first set of cards as we included a Poker Run with this event. And once again, the three Amigos, the minimum requirement for an official AKMC run was on the way.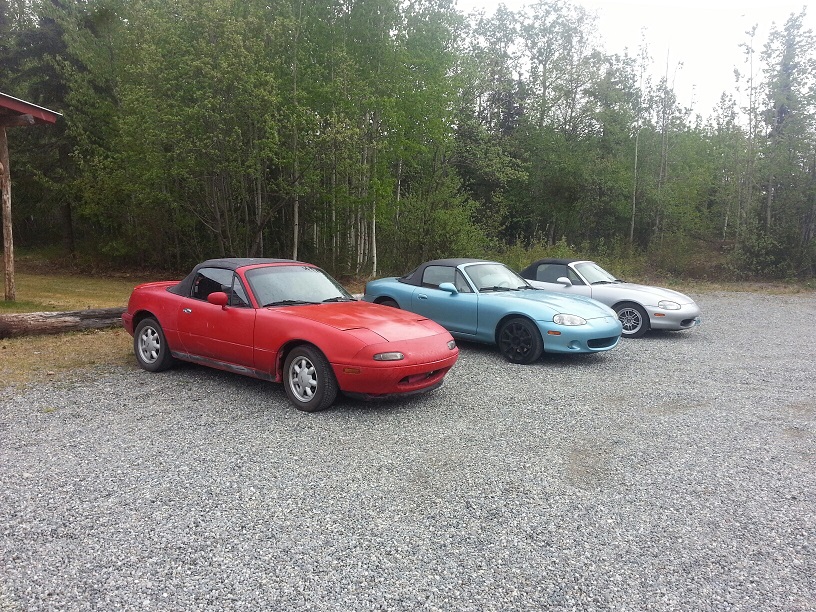 It was a nice pace towards Eklutna Lake Road towards Rochelle's Ice Cream Parlor. We saw two Alaska State Troopers giving out tickets on double fine areas no less. We made it to the 2nd stop for pictures and cards with some talk of the how wonderful the roads would be if they were dry with no rocks at the corners. The next stop was up to Chris and it was at a spot before the Knik Arm Bridge. More cards and pictures.

We headed towards Fish hook road and stopped at the gas station for more pics and cards. Pics will be posted as soon as I get a chance to download them. Looking forward to Hatcher Pass as I remembered the wonderful pictures of the Road & Track article. Sure enough there was still snow and it was peaceful and quiet as three Miata exhausts from the spirited uphill climb roared through the valley. This was the firsts time for a few of the new members that we brought up. Sorry, we didn't have a chance to stop at some of the river viewing spots. At the top we got the last set of cards and had a winner. Congratulations to Jenelle with the spade flush beating the high straight.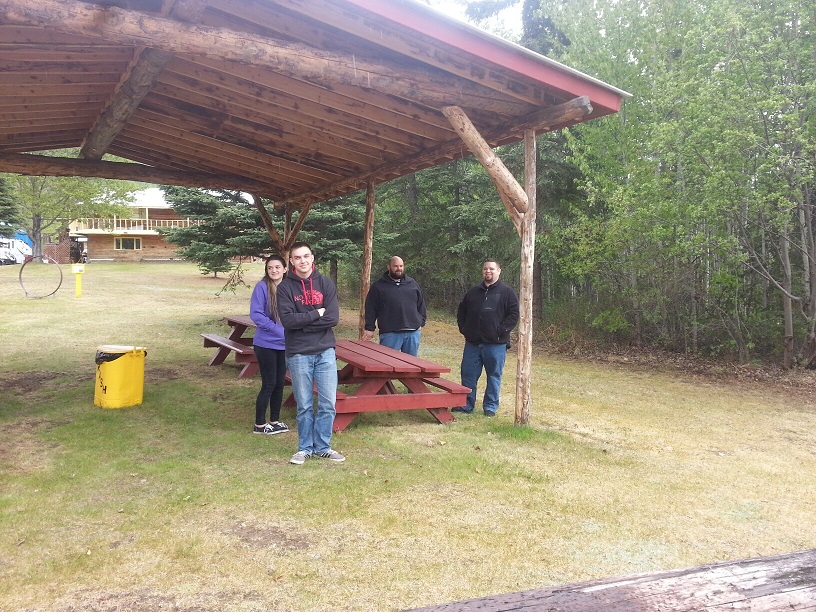 Usually, this would be the part where we go back to Palmer and eat. Chris decided to take on Wasilla Fish Hook road and I am so glad he did. With no traffic the sweepers of the Wasilla Fish Hook is 10 times better than Palmer Fish Hook. I had so much fun and wondered how I forgot this road. Must be getting old. Anyways, we finished with Red Robins. The ride home was even faster than heading out. Thanks to all the couples who decided to participate in this years AKMC Anniversary Run. We will have more ideas in the future. Special thanks to Chris for leading and coming up with great ideas. See you all at the next meet. Peace!

AKMC Member Reserves Launch Edition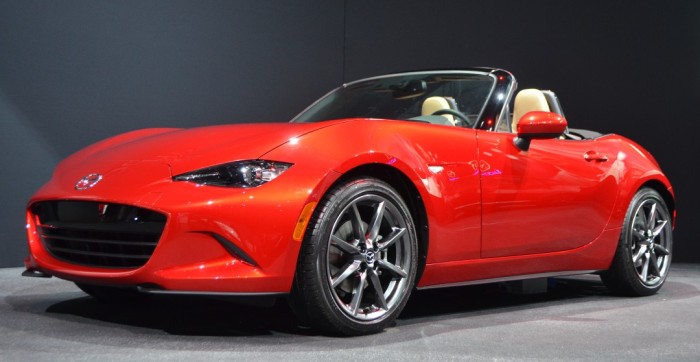 A fellow AKMC member has secured a manual Launch Edition MX-5 Miata. The bad news is that he may have to fly to Kansas to pick it up. At this time, he is trying to redirect it straight to Alaska. From what he tells us on Facebook, if you have Facebook you know who the lucky guy is, Mazda had 500 autos and 500 manuals distributed between all the states. Alaska had one automatic version which was bought by a non member. So, as of this writing only Florida and Denver had Launch Editions left. If our member gets his we will try to have an event so we can get a first glimpse of this beauty. Congrats to our lucky member.

All 2016 Mazda MX-5 Miata Launch Editions will sport a deep coat of Soul Red paint over a rich Sport Tan leather interior. Fully loaded, comes standard with 17-inch wheels, heated seats, automatic climate control, SiriusXM satellite radio, a navigation system, a 9-speaker Bose stereo system with SoundLink Mini Bluetooth, a blind-spot monitoring system with rear cross-traffic alert, a lane departure warning system, automatic high beam headlights and swag.
More AKMC Miatas Representing in Autocross.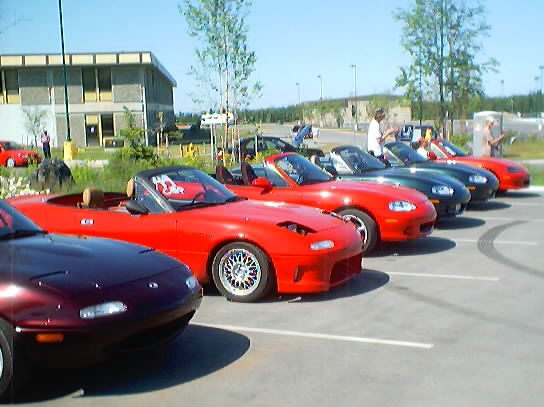 Just wanted to acknowledge the new youth to the Alaska Miata Club. I have met a few new members who are still in high school who are now Miata owners. Lucky! Many of them are experiencing autocross with the local venues. Autocross, a solo timed event using cones, is a very safe way of seeing what a Miata can really do up against modern sports cars. Autocross is fun and it can be very addicting. I wish you all good luck and tons of fun in friendly competition in your respective classes. As for the reason more young people are getting into Miatas? A few lucky ones get theirs from parents while others are able to afford earlier models such as the NA and NB. I am happy for all those that can experience the joys of the Miata at such an early age. Congratulations on letting the AKMC expand your roadster experience. We will also try to schedule events around your autocross dates. Lastly, one does not need to own a Miata to join so we will see you at the next event!
Thaw Out Run Take 2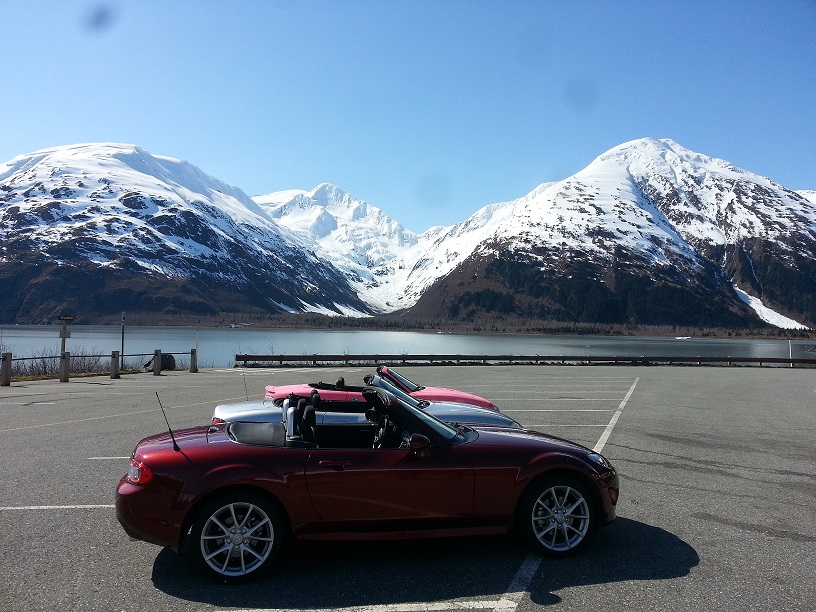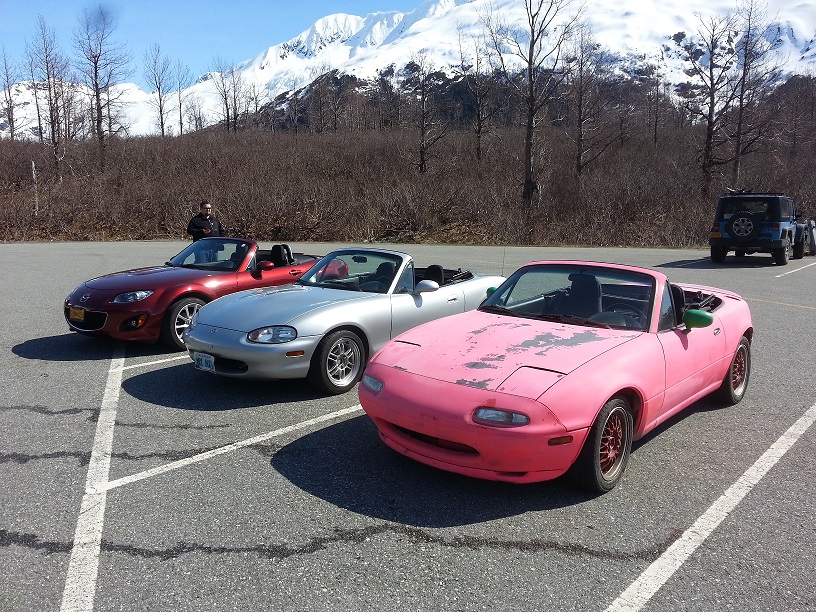 Thank you for all who did the quick run to Portage Glacier with lunch at Chair 5. It was a good day with friends and the Alaska State Troopers. Thanks for Steve with SCRUFFY for the escort to Beluga Point, Chris and Nate in CONNIE, Cynder in SEAMUS for attending with Mike and PENELOPE.
It's Alive! First Rotary Miata in Alaska.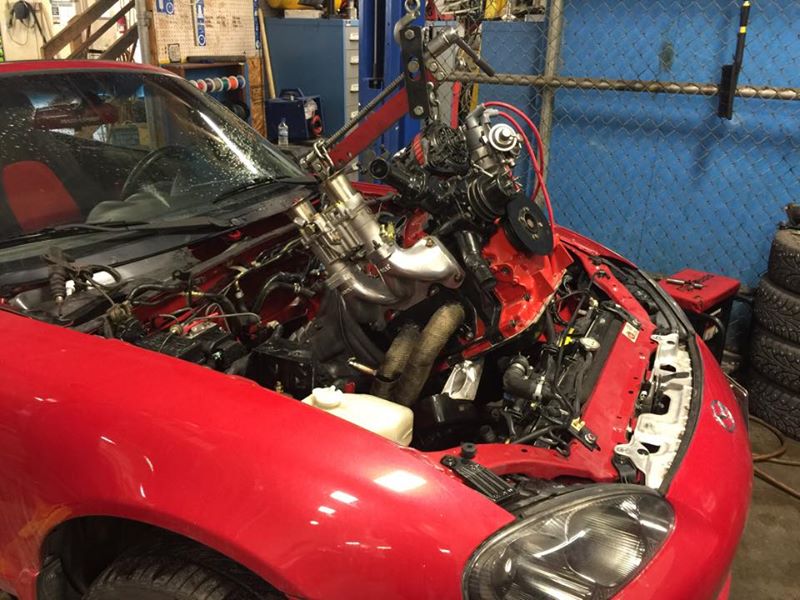 Sometimes, people make history just by building something first here in the 49th state. Fellow Alaska Miata Club member Mike Krohn posts something in Facebook and it blew me away. The first rotary Miata in Alaska is close to being finished. Just listen to the glorious carbureted 13B motor, peripheral ported, RX8 trans housing, and velocity red MSM body. More pictures and video later. You can probably catch his Miata at the local car shows or on the streets by the end of the summer. This swap is usually harder and more rare than the V8 swap but undoubtedly more Mazda. Putting the smaller motor with higher revs into the smaller body of the Miata is a great combination for power to weight. Just take a look at "Mad" Mike Whiddett's 26B NC (RADBUL) currently in the Formula drift competition in the Lower48.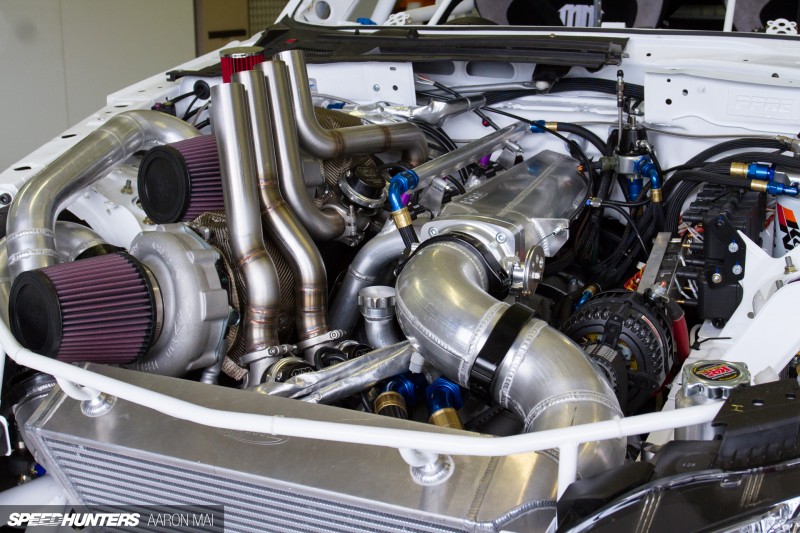 The AKMC is proud to have members such as Mike forging the way and representing the Miata in Alaska. We wish Mike the best in his current project Rotary Miata. Congratulations Mike. If you want to meet Mike or see RENEGADE in person they will be at University Center Mall parking lot for the KOOL Cruise on May 16th 8 am until they cruise to the drag strip.
Miata Memes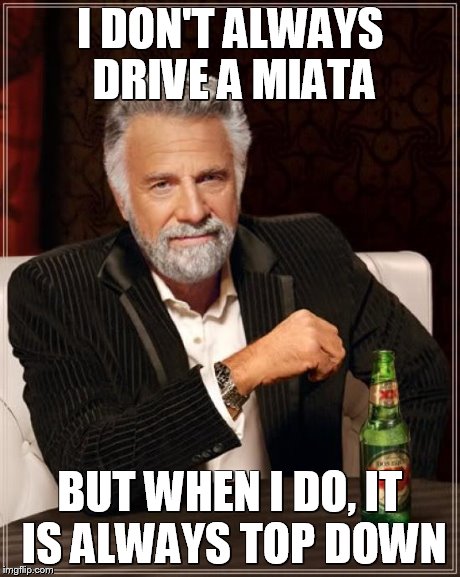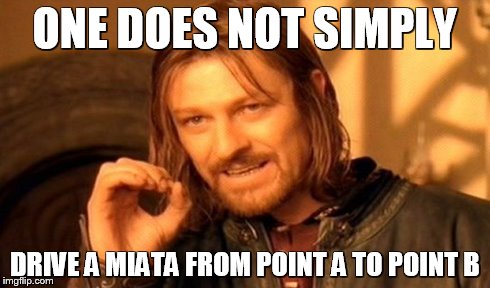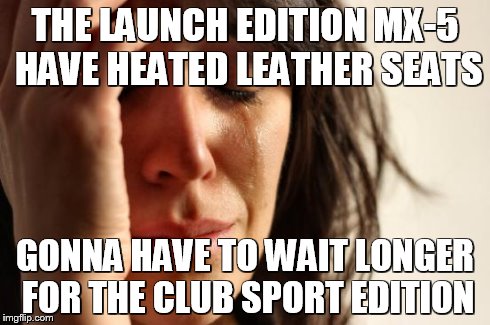 May Events Overview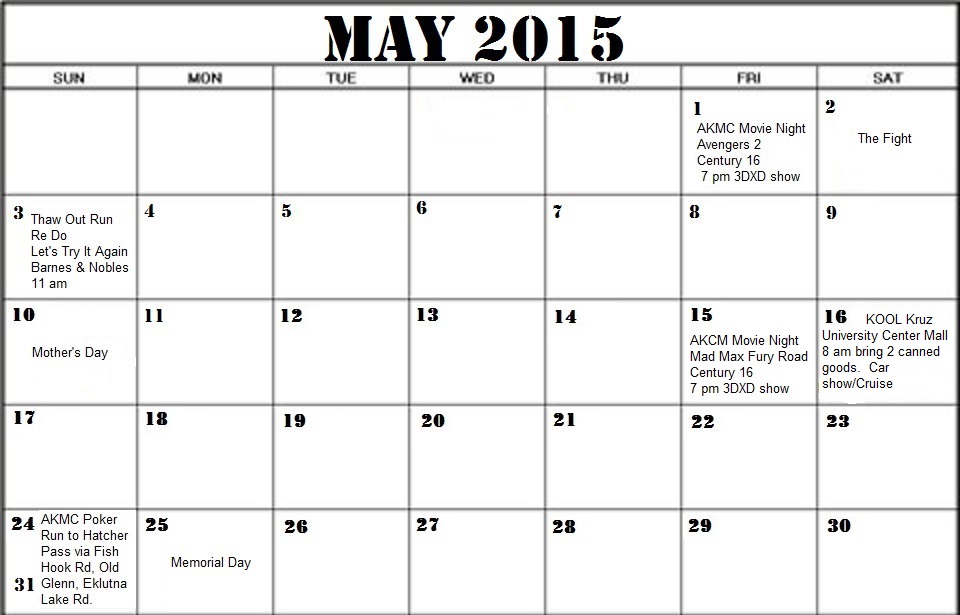 May is a busy month but more so this year. The Mayweather vs. Pacquiao fight, Avengers 2, Fury Road, Cinco de Mayo, the Mayor runoff election, Mother's Day, KOOL Cruise, and Memorial Day weekend. We were shut down in April due to scheduling so I am going try to double up in May. Here is the calendar of events. I know, the events overlap other local events. I have no choice at this time, please choose wisely and just enjoy your summer wherever you are at. Please be safe, that is the important part. Hope to see you out and about.
AKMC Challenge Coins are here.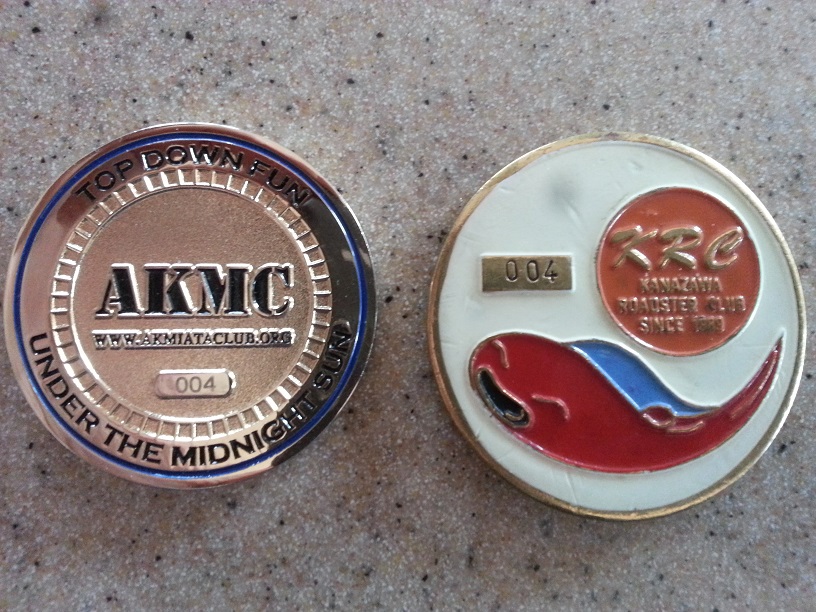 I have been passing out the coins to those I was able to meet. If you want yours sooner, give me a call and we can meet 907-538-4365. You actually have to sign for one because of the rules to the game that comes with it. The rest of you can get them at the first official meet for the Thaw Out Run on April 12th at Chair 5. See you then.
Dallas Auto Show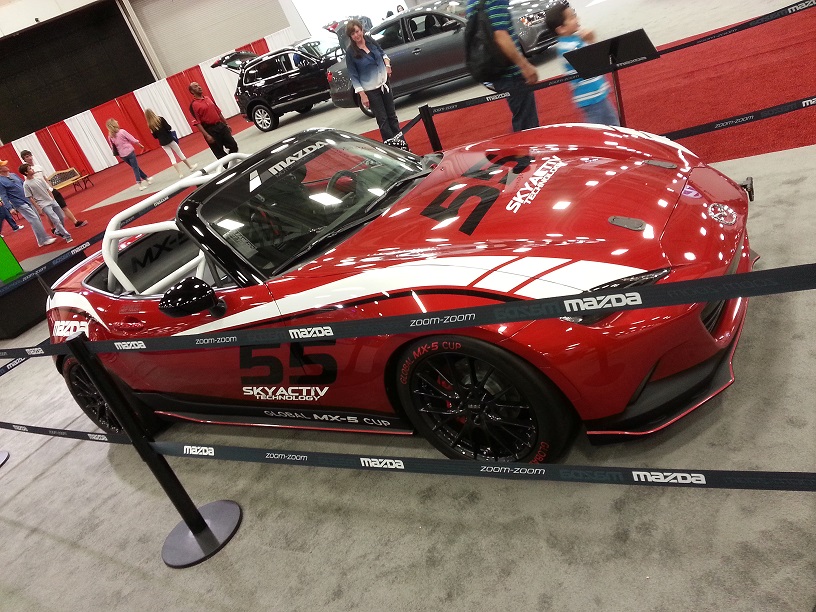 I was in Oklahoma for 3 weeks of training. On the weekends I would drive to Texas, Fort Worth area to visit my cousin. On the last weekend I found out the ND was showing at the Dallas Auto Show via Facebook. This trip was all of a sudden EPIC because 40 minutes and $32 later I was face to face with two NDs. It looks so much sexier in real life. Pictured above is the MX-5 World Cup concept. I think the display had no engine but for $40K you can buy this race prepped version and take it WTW racing for cheap. The World Cup of course is international so one would still need a plane and crew to follow them around. One could only dream.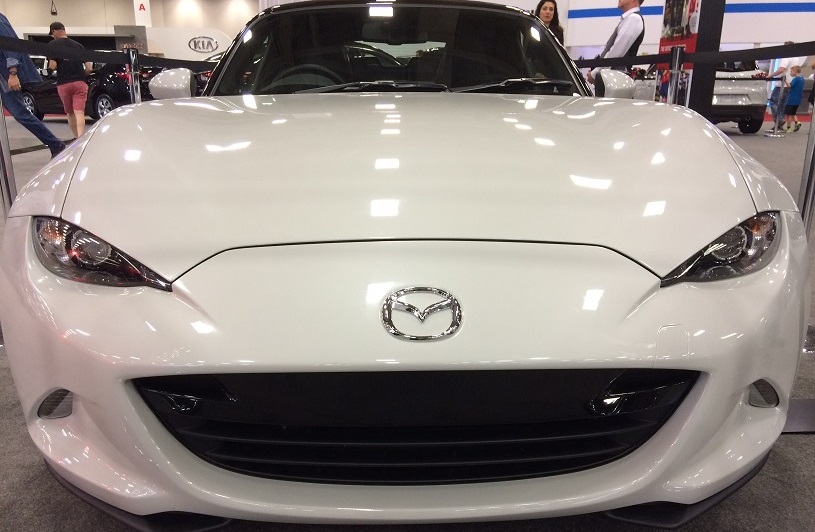 The other ND was grey. It was RHD and probably had the 1.5 SkyActive motor. It would be more rare since the whole thing is JDM. LOL!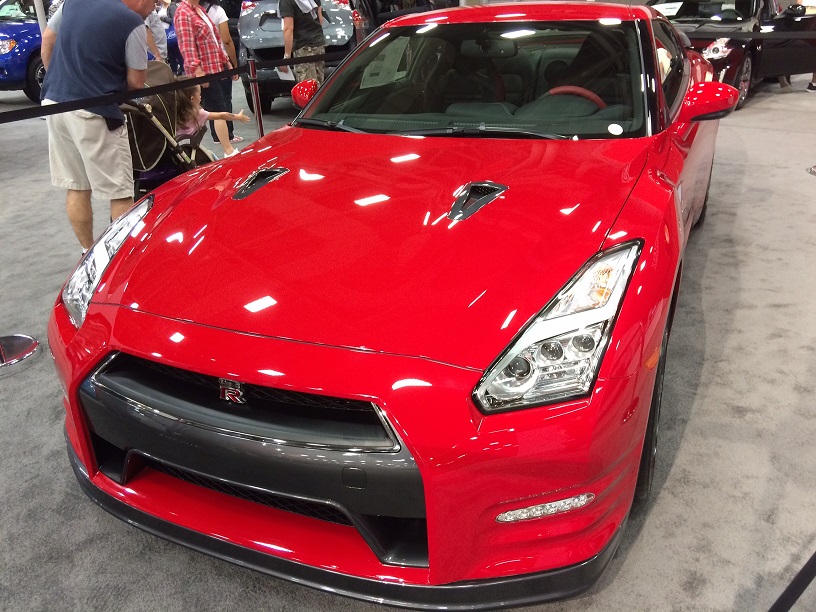 What would this be without a picture of Gozirra? Not sure if this is the 2016 model but it looks great in red.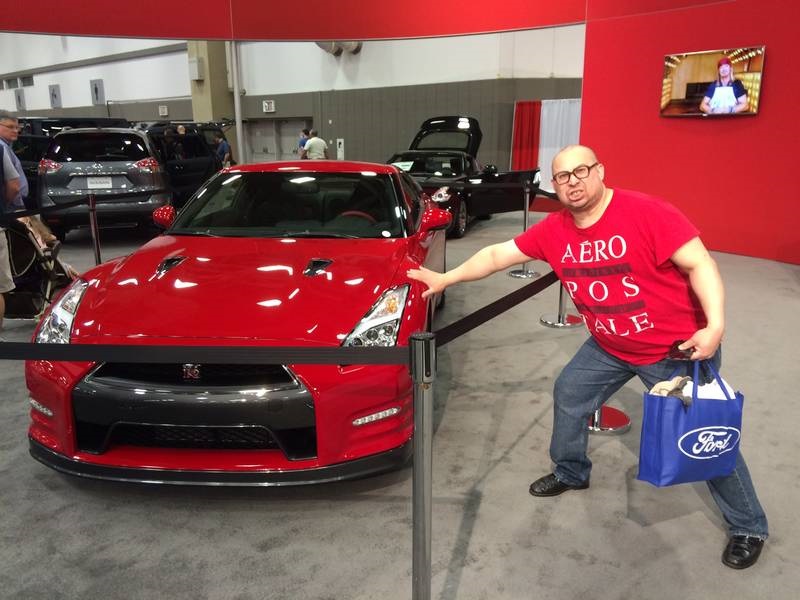 And then there is King Kong with Gozirra.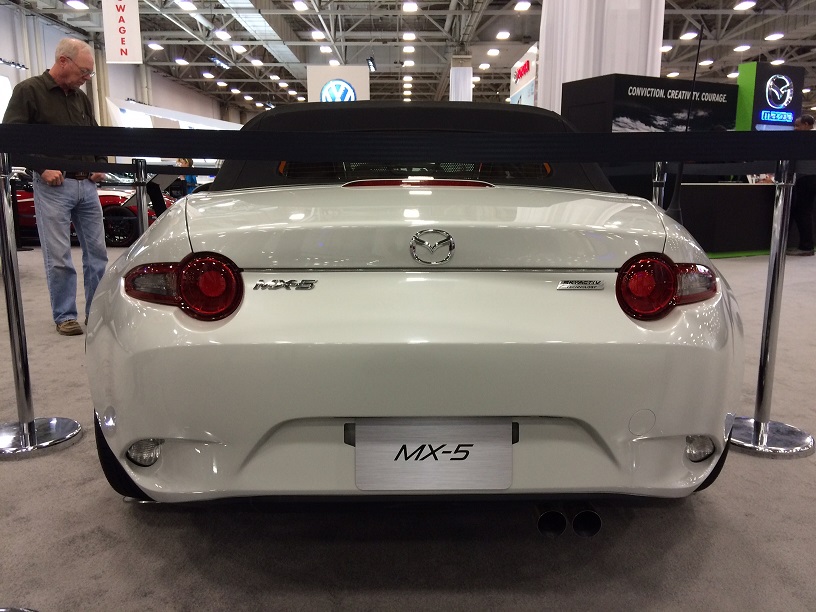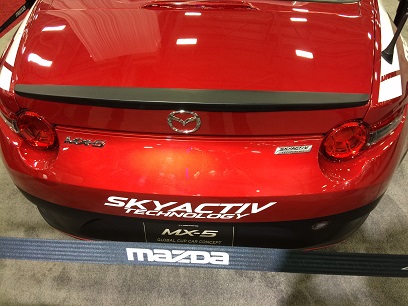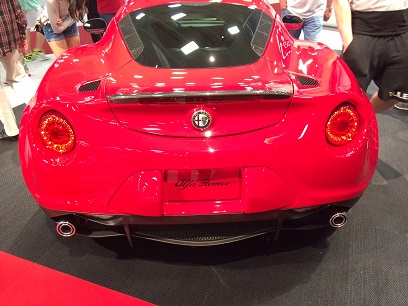 Rear ends.
Rollin', Rollin', Rollin'....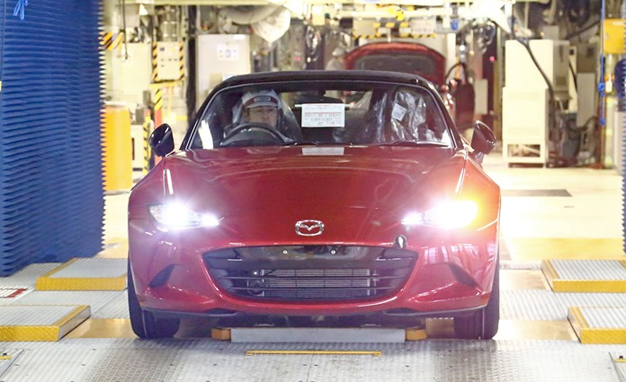 The new NDs are rolling out of the Hiroshima plant for the Japanese Domestic Market as of March 5th. The US is waiting to put orders in May for an August delivery date. Europe will get theirs early fall. Pricing seems to be from $24,785 to a little over $30K.
Are you up to the Challenge?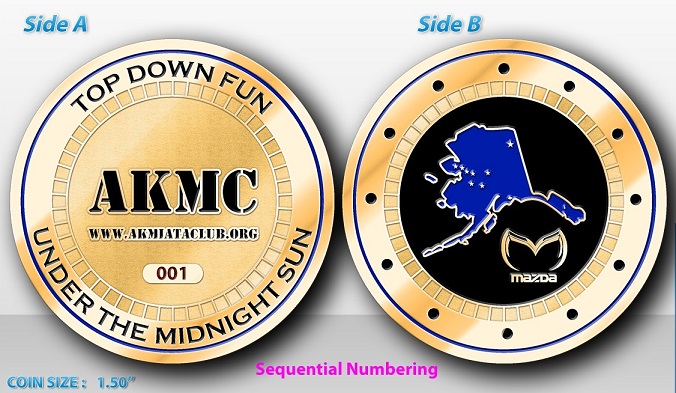 AKMC challenge coins are on the way! They are FREE to members that agree to play. Are you up to the challenge? The rules are as follows. A "coin check" consists of a challenge and a response.

1. RULES

a. The challenge is initiated by drawing your coin, holding it in the air by whatever means possible and state, scream, shout or otherwise verbally acknowledge that you are initiating a coin check. You can also tap your coin on the bar. Another, but less vocal method is to firmly place it on the bar, table, Or floor (this should produce an audible noise which can be easily heard by those being challenged, but try not to leave a permanent imprint). If you accidentally drop your coin and it makes an audible sound upon impact, then you have just "accidentally" initiated a coin check. (This is called paying the price for improper care of your coin.)

b. The response consists of all those persons being challenged drawing their coin in a like manner (other organizational coins are invalid). You must produce an official AKMC Challenge Coin.

c. If you are challenged and are unable to properly respond, you must buy a round of drinks for the challenger and all who have their coin. So, if 2 people do not have their coins, each member with their coin gets 2 drinks.

d. If everyone being challenged responds in the correct manner, the challenger must buy a round of drinks for all those people he challenged.

e. Failure to buy a round is a despicable crime and will require that you turn-in your Coin to the issuing agency.

2. Coin checks are permitted during official events times where there is a place to buy drinks.

3. There are no exceptions to the rules. They apply to those clothed or unclothed. At the time of the challenge you are allowed one step and a reach. Leaving it in the Miata before entering the restaurant will not work.

4. A Coin is a coin. Coins attached on belt buckles are considered "belt buckles." Coins on key chains are considered "key chains." Coins placed in a "holder/clasp" and worn around the neck like a necklace are valid and are considered a coin.

April 1st Miata Fool's Meet Canceled.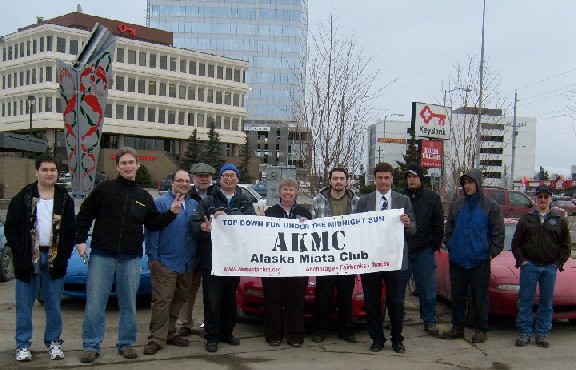 The first official meet starting the 2015 season will be canceled. The Miata Fool's Meet scheduled every year on April 1st is a way to see everyone after a long winter. The 30 minute meeting introduces new members and give updates on the theme or big events. I will be out of town for training. On the other hand I do have a surprise for every single member to start this season out right on the Thaw Out Run scheduled for mid April to Girdwood. I hope you had a nice winter and I will see you then. Peace.
Meet the new 2016 Mazda MX-5...Miata.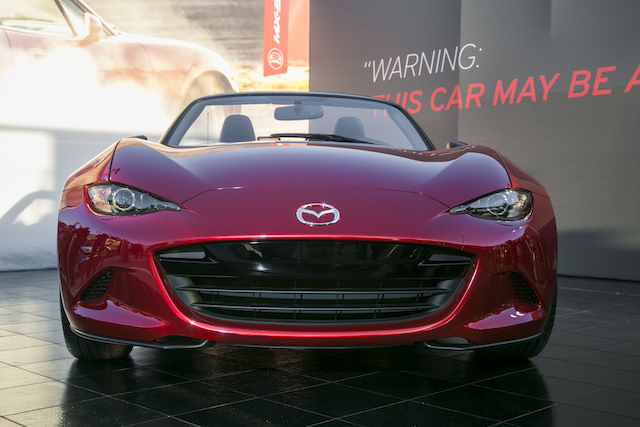 Well, you have seen all the videos and pictures of the ND. What do you think? Will you get one? Who will get one first? 2.0 Skyactive, 155 hp, 6 speed manual, 50/50 weight distribution, smallest Miata to date, 1 ton weight, LSD, soft top. What else do you need? Price might even be mid to low $20K . I am personally looking forward to the ND as I plan to order one as soon as its available. This will be my first and last brand new car purchase and I am glad it is a Miata. There are plenty of great cars out there but I should be keeping this one until it dies.
Happy New Year!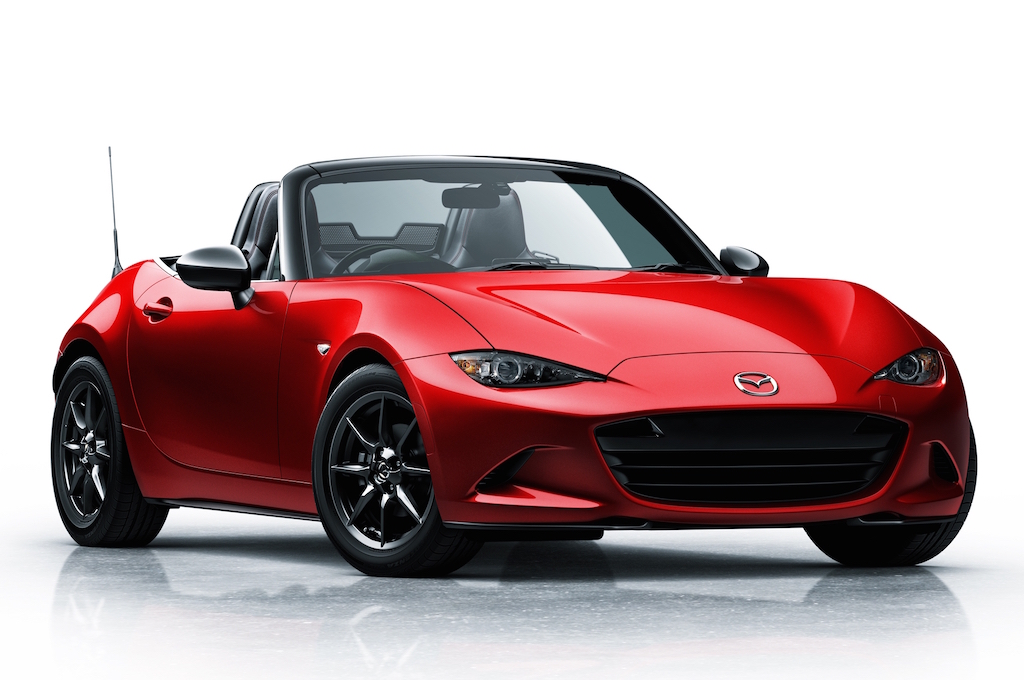 So many things to look forward to for the 2015 season. First is the double sat/sun schedule. Let us see who will come out now that Saturday's are on the schedule. I got a new job and basically have weekends off unless I am out in the bush. Please check the Facebook group Alaska Miata Club under events or call 907-538-4365 for more information.