Rear ends.
Rollin', Rollin', Rollin'....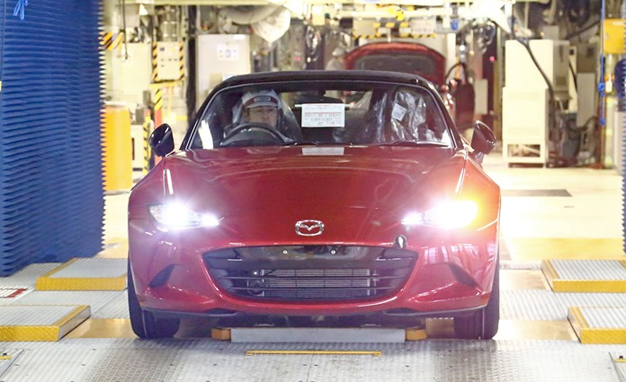 The new NDs are rolling out of the Hiroshima plant for the Japanese Domestic Market as of March 5th. The US is waiting to put orders in May for an August delivery date. Europe will get theirs early fall. Pricing seems to be $24,785 to $25K.
Are you up to the Challenge?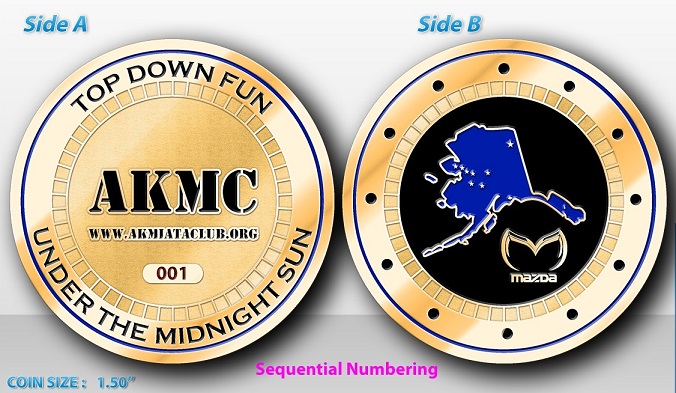 AKMC challenge coins are on the way! They are FREE to members that agree to play. Are you up to the challenge? The rules are as follows. A "coin check" consists of a challenge and a response.

1. RULES

a. The challenge is initiated by drawing your coin, holding it in the air by whatever means possible and state, scream, shout or otherwise verbally acknowledge that you are initiating a coin check. You can also tap your coin on the bar. Another, but less vocal method is to firmly place it on the bar, table, Or floor (this should produce an audible noise which can be easily heard by those being challenged, but try not to leave a permanent imprint). If you accidentally drop your coin and it makes an audible sound upon impact, then you have just "accidentally" initiated a coin check. (This is called paying the price for improper care of your coin.)

b. The response consists of all those persons being challenged drawing their coin in a like manner (other organizational coins are invalid). You must produce an official AKMC Challenge Coin.

c. If you are challenged and are unable to properly respond, you must buy a round of drinks for the challenger and all who have their coin. So, if 2 people do not have their coins, each member with their coin gets 2 drinks.

d. If everyone being challenged responds in the correct manner, the challenger must buy a round of drinks for all those people he challenged.

e. Failure to buy a round is a despicable crime and will require that you turn-in your Coin to the issuing agency.

2. Coin checks are permitted during official events times where there is a place to buy drinks.

3. There are no exceptions to the rules. They apply to those clothed or unclothed. At the time of the challenge you are allowed one step and a reach. Leaving it in the Miata before entering the restaurant will not work.

4. A Coin is a coin. Coins attached on belt buckles are considered "belt buckles." Coins on key chains are considered "key chains." Coins placed in a "holder/clasp" and worn around the neck like a necklace are valid and are considered a coin.

April 1st Miata Fool's Meet Canceled.
The first official meet starting the 2015 season will be canceled. The Miata Fool's Meet scheduled every year on April 1st is a way to see everyone after a long winter. The 30 minute meeting introduces new members and give updates on the theme or big events. I will be out of town for training. On the other hand I do have a surprise for every single member to start this season out right on the Thaw Out Run scheduled for mid April to Girdwood. I hope you had a nice winter and I will see you then. Peace.
Meet the new 2016 Mazda MX-5...Miata.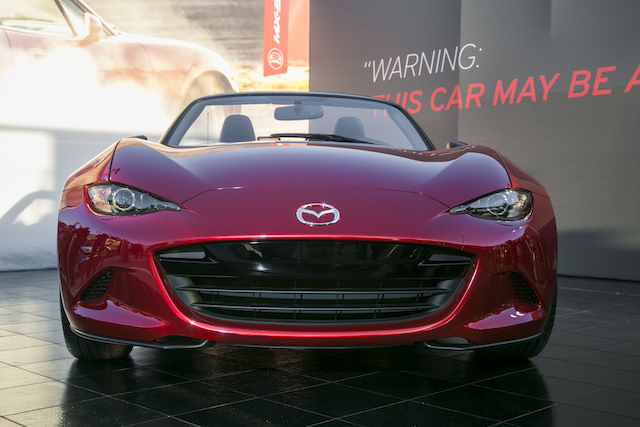 Well, you have seen all the videos and pictures of the ND. What do you think? Will you get one? Who will get one first? 2.0 Skyactive, 155 hp, 6 speed manual, 50/50 weight distribution, smallest Miata to date, 1 ton weight, LSD, soft top. What else do you need? Price might even be mid to low $20K . I am personally looking forward to the ND as I plan to order one as soon as its available. This will be my first and last brand new car purchase and I am glad it is a Miata. There are plenty of great cars out there but I should be keeping this one until it dies.
Happy New Year!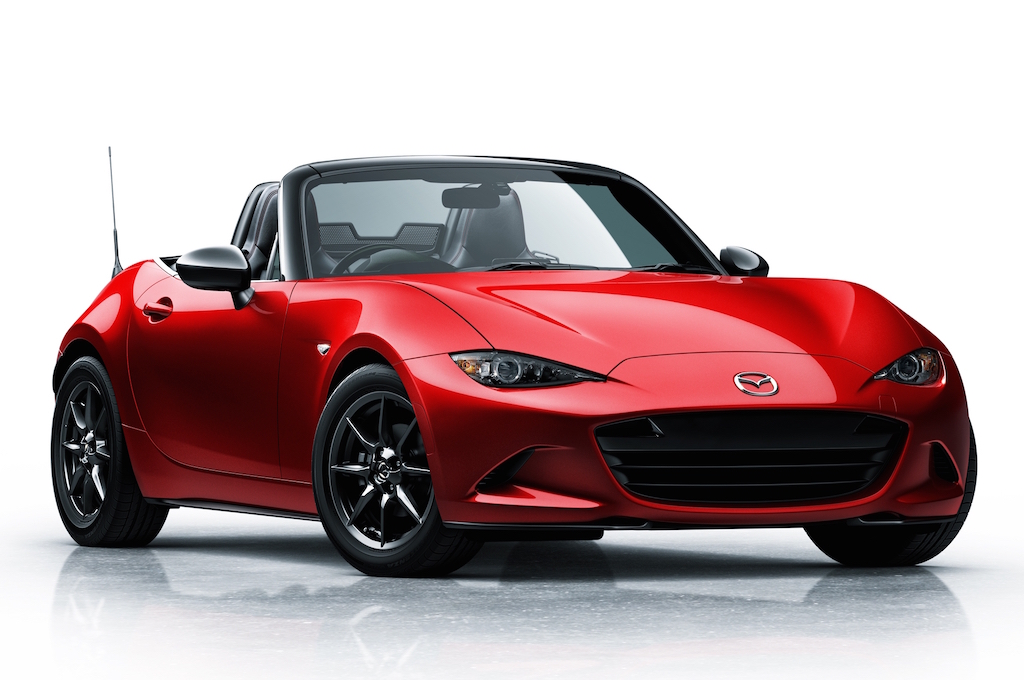 So many things to look forward to for the 2015 season. First is the double sat/sun schedule. Let us see who will come out now that Saturday's are on the schedule. I got a new job and basically have weekends off unless I am out in the bush. Please check the Facebook group Alaska Miata Club under events or call 907-538-4365 for more information.