HOME
ABOUT US
CONTACT CALENDAR
MEMBERS AND MIATAS
MIATAFREAK
AK OR BUST
REST IN PEACE
LINKS AND FAQ
The Alaska Miata Club website is owned by the AKMC.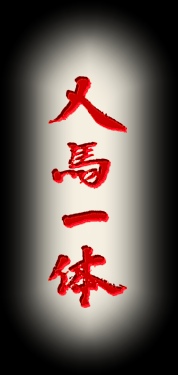 Happy Valentine's Day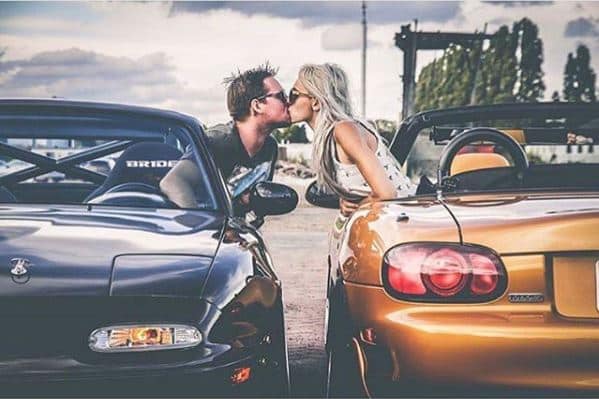 Here's to you and yours. May your Valentine's Day be filled with love and joy. If you are single you could buy something for the Miata. Like some heart headlamps,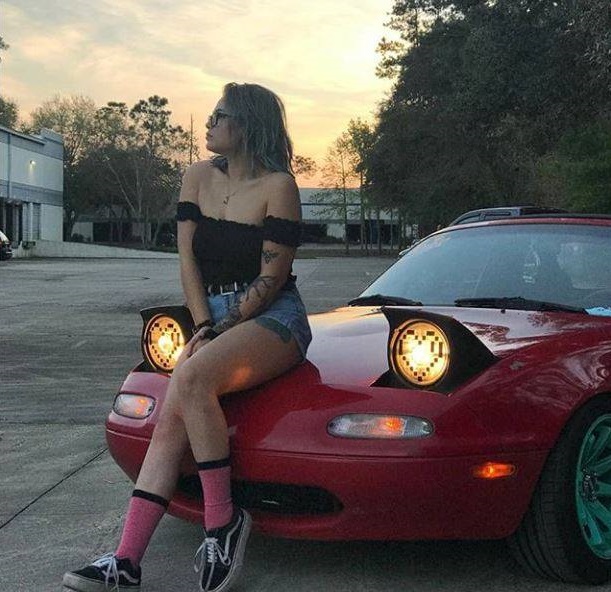 heart tail lights,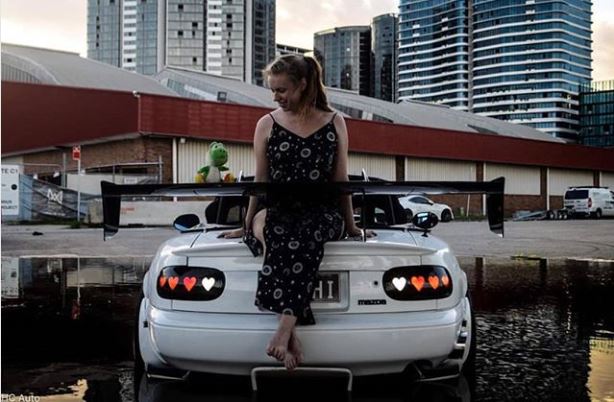 or heart exhaust tips.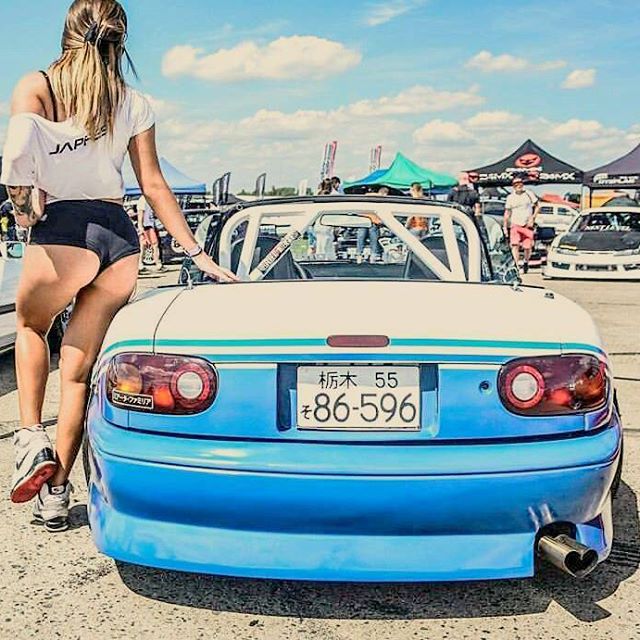 30AE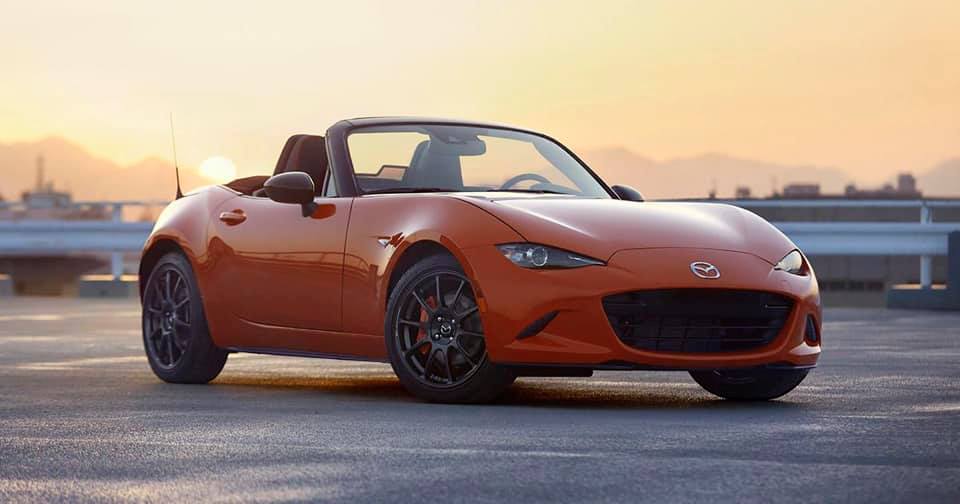 Mazda has yet another Miata special edition, this time for the 30th Anniversary of the Miata. The Chicago Auto Show was the perfect spot for Masahiro Moro, president of Mazda USA, to remind us why the Miata is such an icon and why it is now Mazda's greatest achievement. At one time it was the Rotary powered sports cars which turned 40 last year.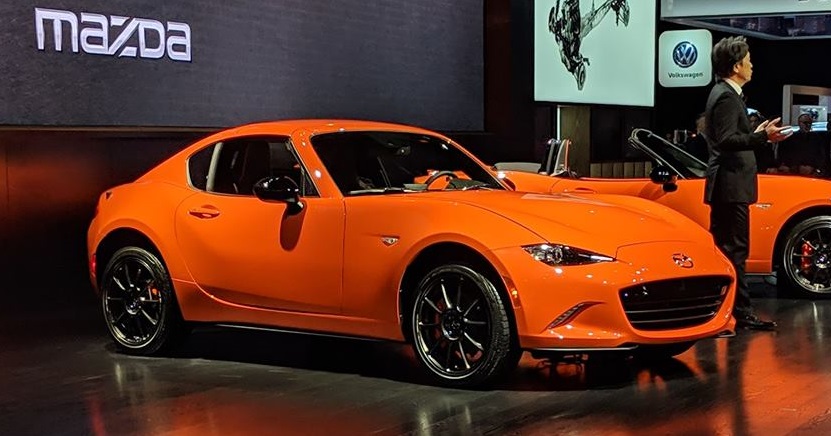 The covers came off to reveal 2 Racing Orange GTS variants with matching orange interior and numbered badges. Only 3000 total worldwide production with only 500 to the US. Update: Sold out in 4 hours, breakdown was 200 RFs and 300 soft tops. It is powered by the ND2 engine, LSD, Recaro seats, Rays 17" wheels, and orange Brembo brakes in the front. So, we are talking $38K for the fully loaded GTS RF and $35K for the soft top version?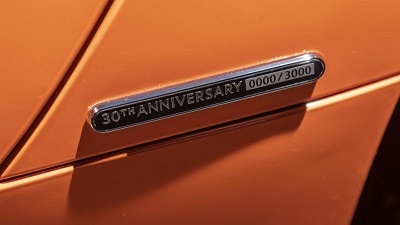 Moro continued that Mazda will yet again, try to break the world record for the most Miatas at one meet. I wonder if it will be for Mazda's 100th Anniversary since it will take time to get everyone to one location.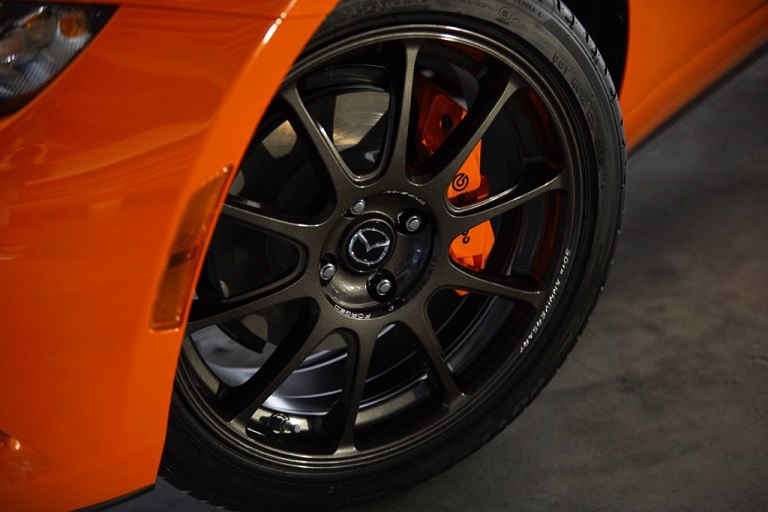 Lastly, he also mentioned that Mazda will be selling OEM NA parts. Great news for those who love NA to keep them original! Okay, so what is the AKMC going to do? Well, let us start off with a Movie Night for Alita: Battle Angel on Saturday, Feb 16, 7 pm show at Century 16. Then, I can plan for a 30 year anniversary Potluck Party at Elmore or just include it in this year's Annual Potluck Picnic at Eklutna. We also must plan for Mazda's 100th Anniversary party for sure.

Update: The 30AE sold out in the US online in 4 hours. You can put your order in as an alternate just incase someone cancels. Really want one? You could also try and order internationally. Lastly, you know someone always tries to "flip" one for profit right off the bat.

26/30

Mazda was calling for your stories to do a countdown for the 30th Anniversary of the Miata. I posted and hoped you guys would share your Miata journey. As an example, I entered my story and I found myself on a phone interview with their marketing department. I ended up being 26 out of 30. So, here is the story slightly edited, that you guys already know pretty well. They typed up the story using MX-5 as opposed to Miatas. lol.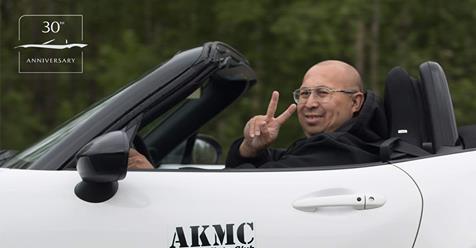 For Mike Fernandez, Mazda and MX-5 Miatas have become a lifelong passion. The proud owner of his "Mazda Trifecta," Mike enjoys driving Mazda models year-round, even during the harsh winters of Alaska. A military man, Mike's love of MX-5 Miatas began back in 1994. Upon returning from an overseas assignment in Germany, Mike purchased a used red 1990 Mazda Miata. "That was the best move I've ever made," Mike said.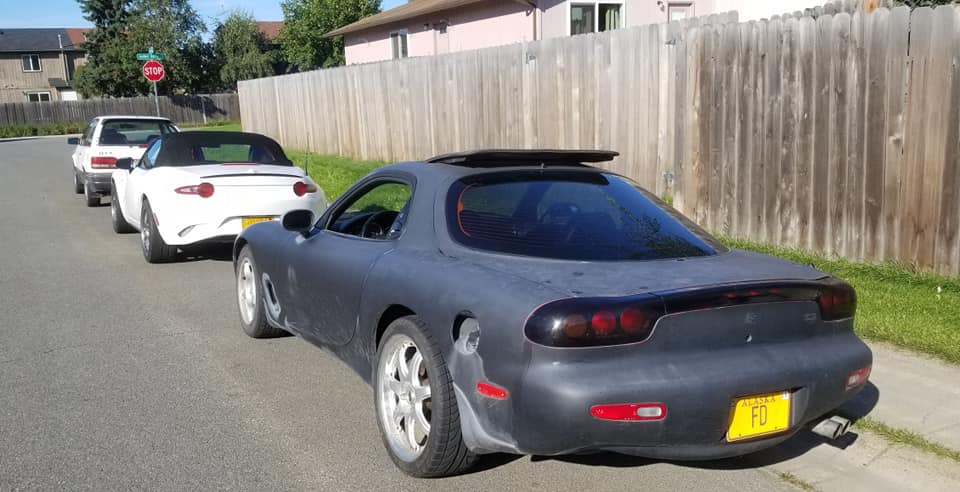 After being stationed in Korea for a year, Mike was promoted to sergeant and moved to Turkey for 15 months. As a sergeant, he was permitted to have his MX-5 shipped to him. Mike recalls one of his favorite drives was the road connecting Adana City to Alanya, a beach resort on the Mediterranean coast. "It's almost three to five hours of switchbacks, with no lighting, no fence, " Mike explained. "It's all curvy roads."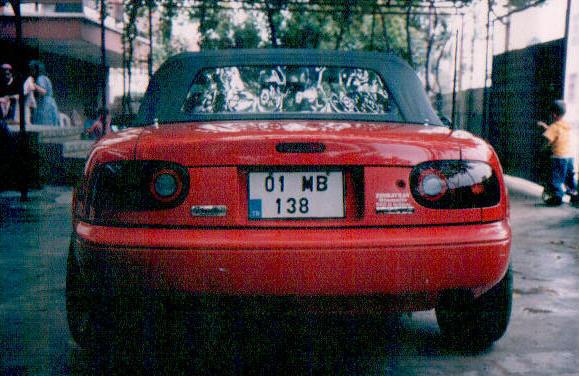 While in Turkey, Mike met a Swedish girl named Jenny. As a tribute to the memories they created cruising around Alanya together in his MX-5, Mike named the car after her. After his time in Turkey came to an end, Mike was allowed to pick his next destination and he chose Japan. Though he was initially disappointed to learn that he couldn't bring his little red Mazda to Japan because of the country's restriction on left-hand drive cars, Mike eventually became acquainted with the Kanazawa Roadster Club (KRC) and bought a white Eunos Roadster (the name for the Miata in Japan). Jenny, his red MX-5, would head back to the states to be cared for by his family.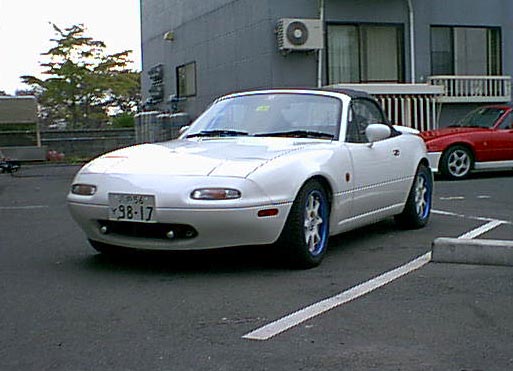 It was through this club that he gained the necessary knowledge and skills to eventually start his own club years later. "The club was located about eight hours from my base," Mike recalled. "The reason I picked that club is the fact that they spoke English. Mr. Makoto Nakamura was my contact there and I owe him a lot. Many of the activities that I do for the club that I started are based on the club activities they did there."
After Mike's military assignment in Japan was complete, he decided to move to Alaska to pursue school. He flew to Las Vegas where he picked up his original MX-5, Jenny, and drove it all the way up to Alaska.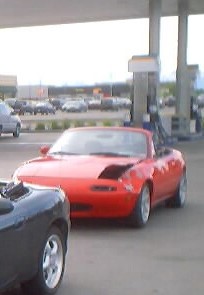 "I always have adventures with the MX-5," Mike said. "It allows me to meet very interesting people. That car just breaks barriers. It doesn't matter what it is. It seems to just take over everything."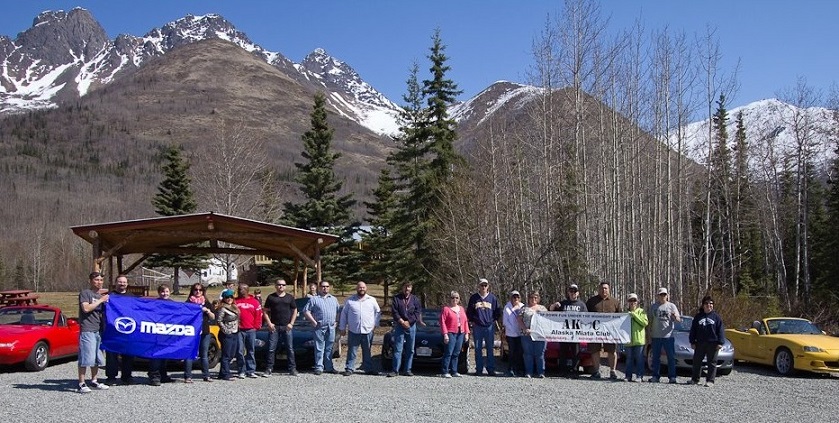 When he got to Alaska, he learned that there was no active Miata Club in the entire state, so decided to start his own, leaning on his experience with the KRC in Japan and helpful information on Miata.net. In May of 2003, Mike officially launched the Alaska Miata Club (AKMC), which today boasts around 40 members from all over Alaska. "Our ages range from 15 to 70," Mike said. "You don't have to own a an MX-5, you just have to like the MX-5 to be in the club."
"The love of MX-5 started opening doors for me," Mike explained. "The first door led to me buying a 323 Mazda GTX. I fixed it up and threw all kinds of money to keep it running." The next door led to Mike purchasing one of his dream cars, the RX7 FD, from an autocrosser. "Now all of a sudden, people stopped calling me 'Miata Mike' and now calling me 'Mazda Mike.'" As president of the Alaska Miata Club, Mike often times gets a first pass on buying used MX-5s, and has used this access to provide cars and parts to people who need them. "I've given two Miatas away," Mike explained. "If a part can be given to somebody to allow their car to keep going and live on, I just give it to them." Uniting people of all backgrounds through a common love of Mazda and MX-5 Miatas, the club's official gesture is the peace sign.


Customizing 1/64 Miata Diecast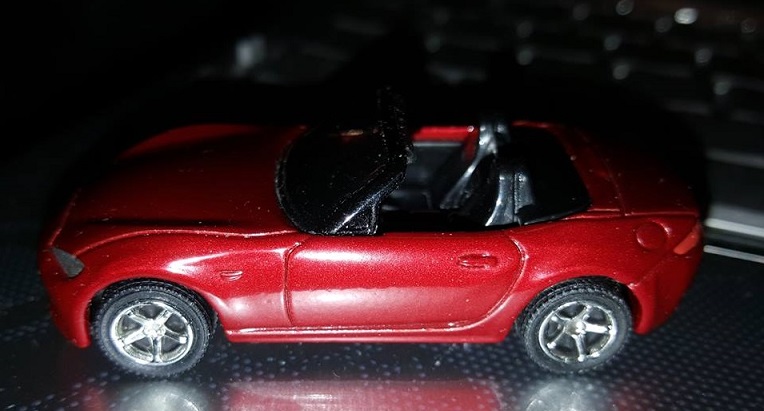 As a MIATAFREAK I have been collecting diecast Miatas for a while. After looking at my "collection" I finally decided to take the next step by customizing them over the winter.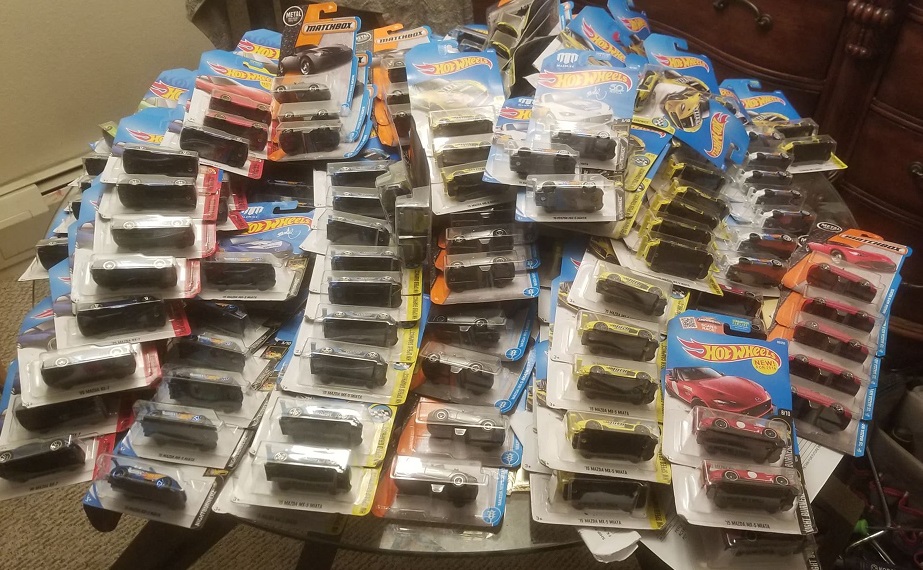 It had to be affordable, simple, and fun. It turns out that the first step is almost like the real thing as custom wheels and tires are one of the first things you would modify on a real Miata.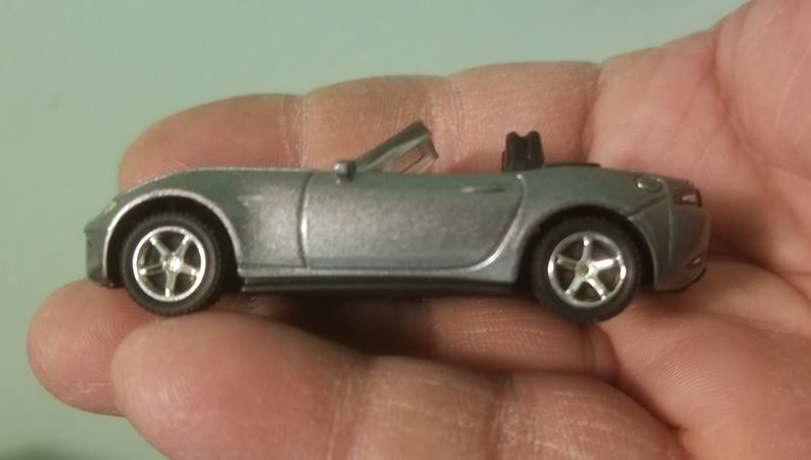 I watched tons of entertaining YouTube "how to customize your Hot Wheels" and I chose the way NOT to open up the diecast. Instead, I slide the new axle after removing the old axle.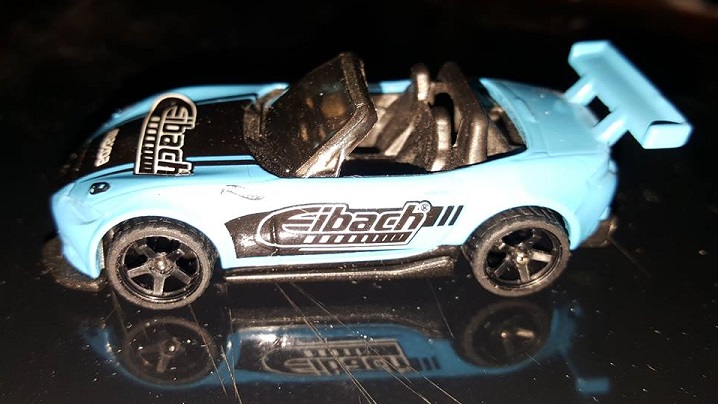 You can purchase real riders which are wheels with real rubber or you can take them from existing Hot Wheels. The funny part is Hot Wheels are under a dollar and some wheels are over $10 per kit. But they look incredible. I hope you enjoy these examples.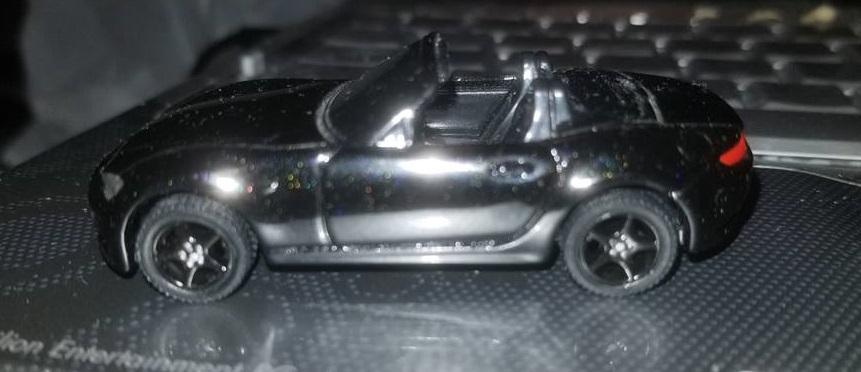 If you enjoy this hobby, you can always go to the next level and open the diecast. You can paint the body and apply decals for even more detail and customization.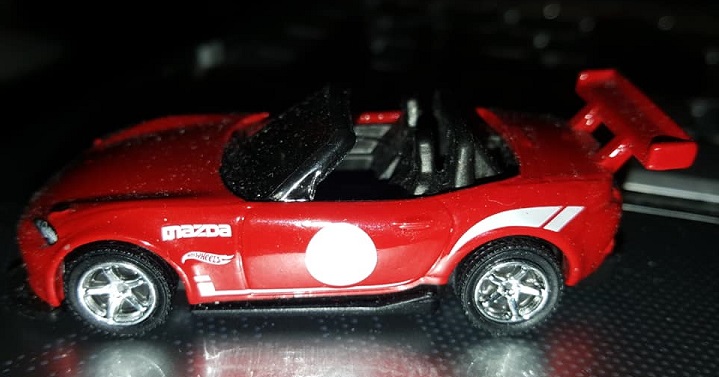 There is no limit. You can even cut the diecast and create the ultimate customs. And of course, go beyond just Miatas. LOL!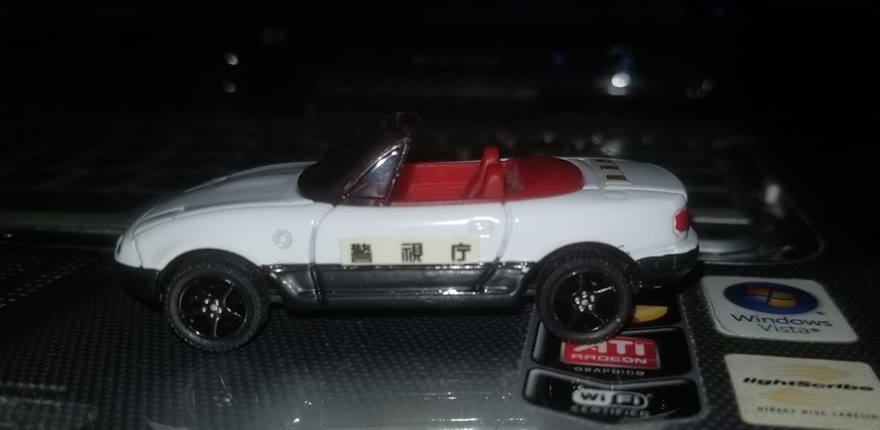 Happy New Year!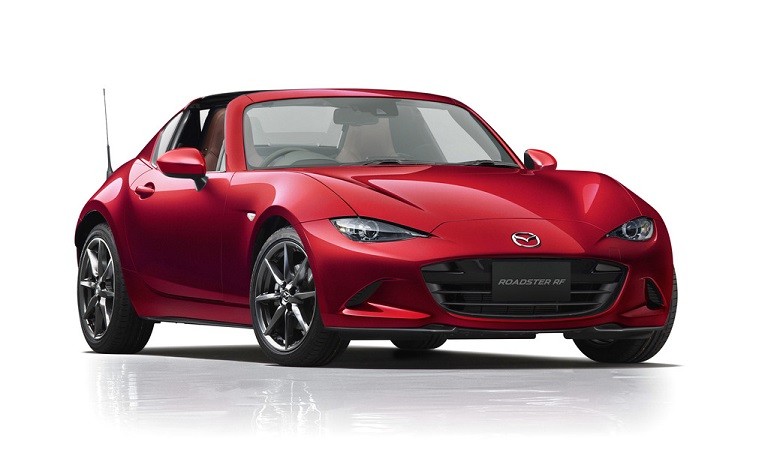 2019 is here. The year of the pig. Well, we will make pigs fly. The ND2 is here with more power and a higher redline. Now, you can get a new trim called GTS and still with the RF variant. It is also the 30th anniversary of the Miata in February so keep an eye out for a possible 30AE. I hope everyone got home safely to have a great start to a new year. Here are some things to do to get a good start with your club this season.

1) Get your Miata2) Name your Miata3) Get a Facebook account and join our FB page to get the 2019 schedule4) Participate at AKMC official events5) Bring your AKMC Challenge Coin

Advanced things you can do with your club this season.

1) Get a vanity plate for your Miata2) Tag non AKMC Miatas3) Help or Host an AKMC official event4) Call a NO NOTICE and show up, lol5) Challenge the group if they brought their AKMC Challenge Coin to an official event6) Make a new friend or bring a NAVI